In our new blog, "Best First class Food in 2022′ we wanted to look into what makes flying first-class a distinguished way of traveling, especially internationally. Of course, you will have access to the best lounges, the most sophisticated cabins, priority boarding, and extra luggage allowance. However, the dining options are what raise the bar to the next level of luxury. For that reason, we have created this countdown blog to highlight the best first class food in 2022.
Delta Air Lines First Class Food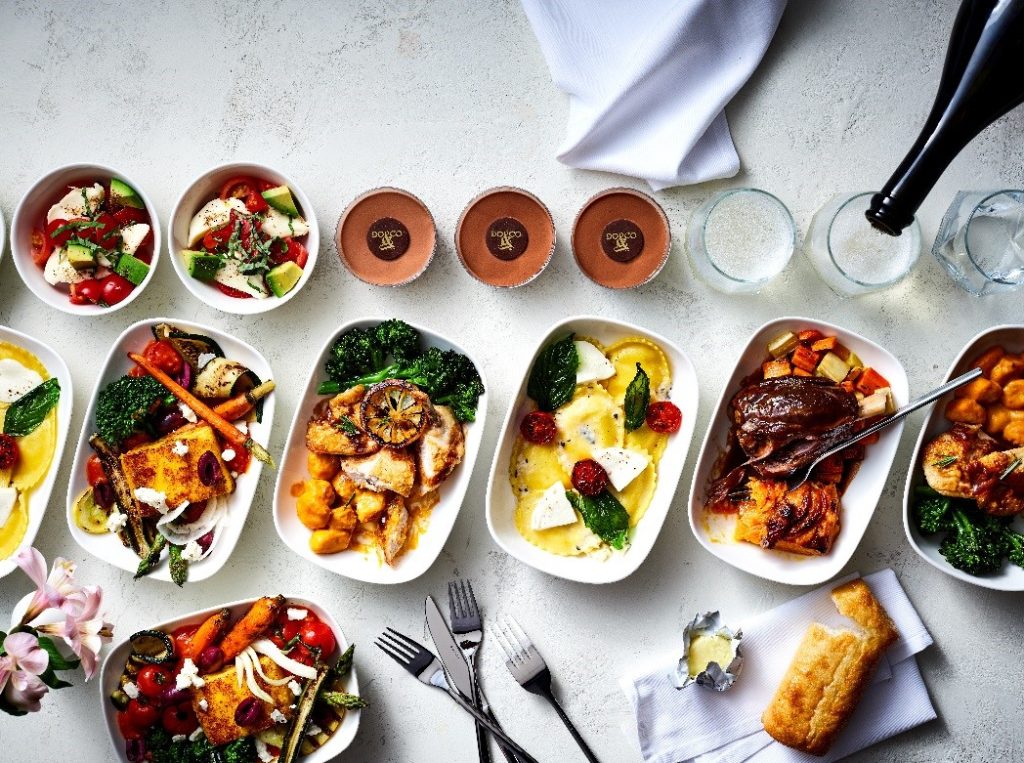 As of March, Delta's one and first-class flights on select international and transoceanic flights will offer a chef-curated experience. This means the three-course service and pre-departure beverages are back on the menu! You can expect mimosas and new cocktail bites. Also, customers can once again choose between lavishly plated desserts or an ice cream sundae with an array of topping options. Here is what Delta Air Lines has said will be on the menu and why it makes it on our list of best first class food in 2022.
Ginger beer-braised osso bucco

Wild mushroom ravioli

Chicken cacciatore 

French bread pizza

Fox Bros Bar-B-Q beef short ribs

Ricotta cheesecake

Frozen Greek yogurt with cherry syrup, and a strawberry, rhubarb, and pretzel tart 

Vodka from Du Nord Social Spirits

Sustainable canned wine from the award-winning winemaker at Imagery Winery
Emirates First Class Food
One of the great things about Emirate's first-class service is the ability to order what you want when you want. So taking advantage of some of the world's best chefs' locally inspired dishes has never been tastier. Whatsmore – every meal is served on Royal Doulton fine bone china with exclusive Robert Welch cutlery.
In addition, you can pair your culinary delights with wines from the Emirates vintage collection that's been stored for at least 15 years! Which also includes a Dom Pérignon 2008 and the Dalmore King Alexander III, single malt, available exclusively in Emirates First Class. Below are some of the treats that put Emirates on our best first class food In 2022 list. Furthermore, you can read our blog on the differences between business and first-class.
Caviar: with a traditional selection of finely chopped chives, grated egg, sour cream, and lemon, served with melba toast and blinis

Antipasti: Wagyu bresaola and roasted chicken with herbs, served with 

parmesan and marinated vegetables

Pan-seared salmon trout: served with mashed sweet potatoes, sautéed kai-lan, and beurre blanc with roasted macadamia nuts

Chocolate mango tart: Layered chocolate and mango mousse topped with dark chocolate ganache, served with mango jellies
Qatar Airlines First Class Food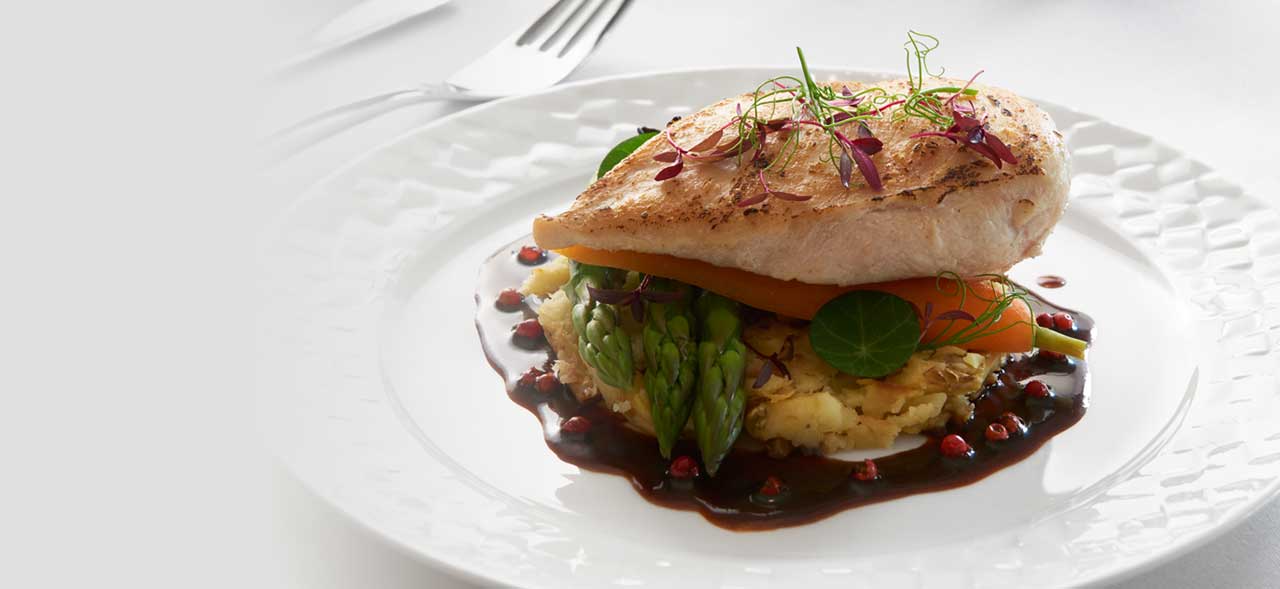 Qatar Airlines' on-demand à la carte dining options are among the best first class food in the 2022 list. The reason is the quality and choice of gourmet menus, including their delicious, plant-based vegan dishes.  Your culinary journey starts at Qatar Airways Al Safwa first-class lounge. And while in the air, the option to pre-book your meals and with special dietary requirements catered for, all you have to do is sit back and enjoy first-class Qatar services.
You can also expect the following:
freshly baked bread

Gourmet vegan menu

selection of warm and sweet creations. 

Soups, snacks, and appetizers 
Air France First Class Food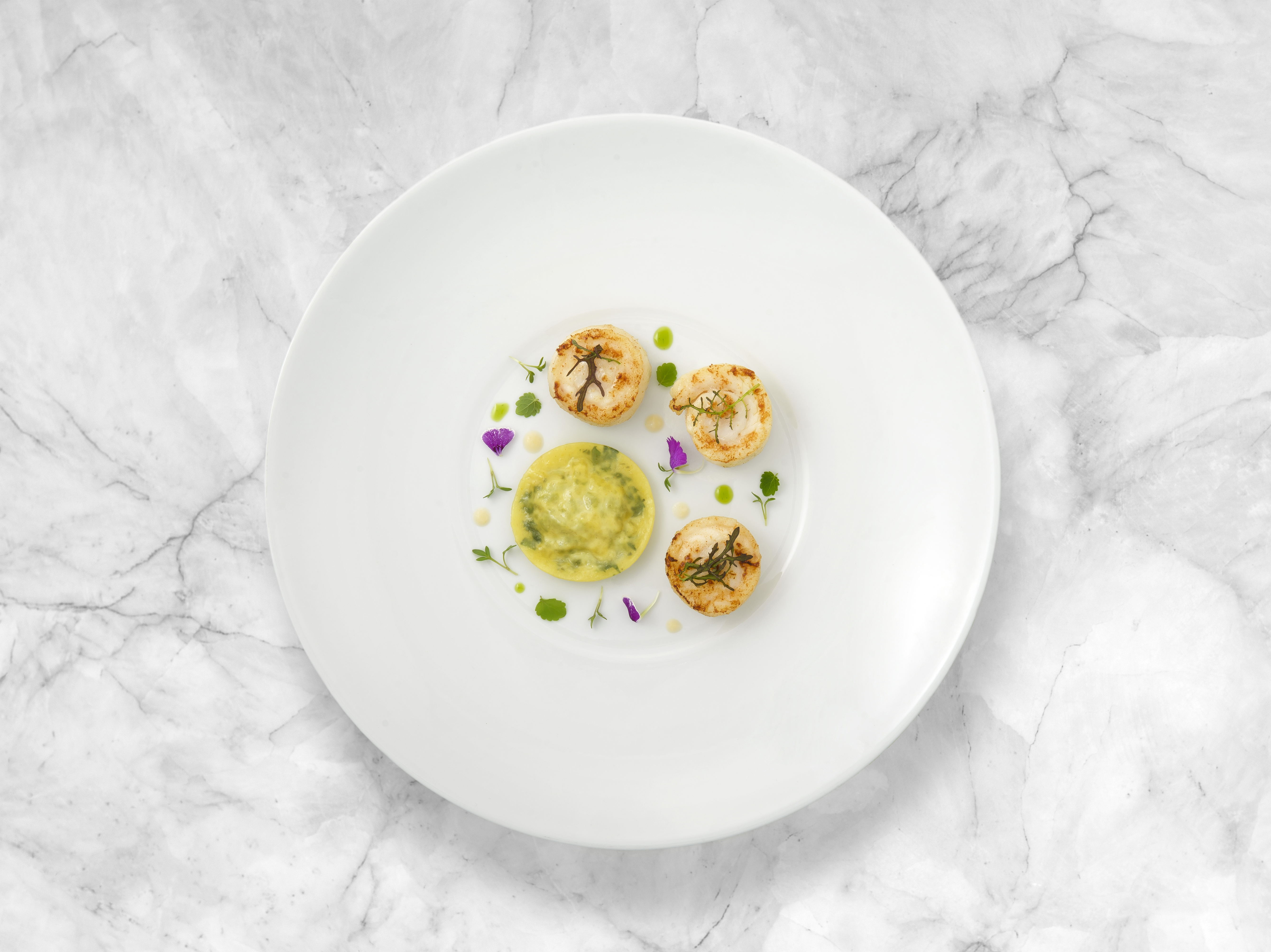 When flying La Première from New York, you will be treated to Michelin-starred chef François Rouquette's seasonal dishes. Furthermore, from March to June this year, triple Michelin-starred chef Anne-Sophie Pic has created 6 exclusive main dishes for long-haul flights from Paris. These, of course, are some of the best first class food in 2022 and include the following:
 Rolled and smoked sole

 A la plancha", smoked goat's cheese ravioli 

 coffee-smoked beef fillet 
Etihad First Class Food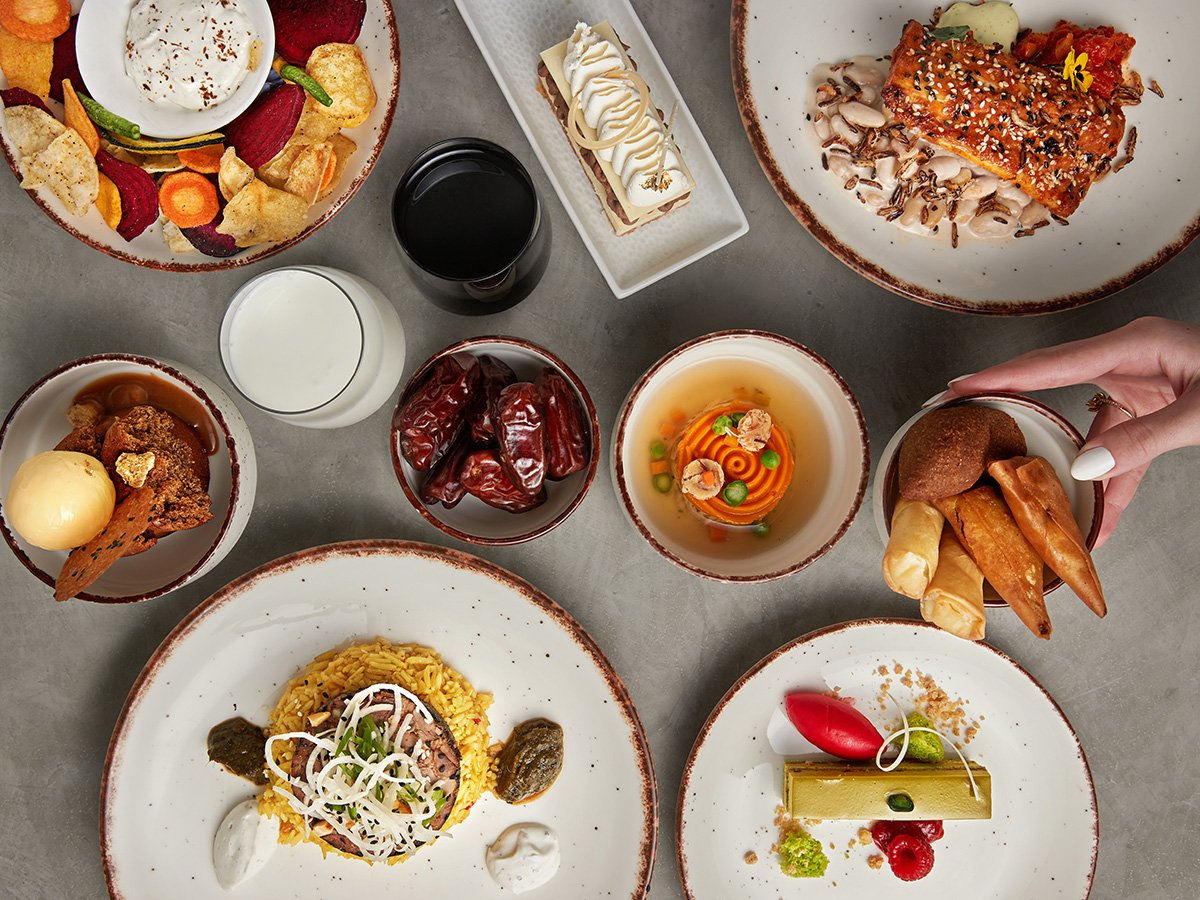 Etihad's first class dining services promise passengers the same level of quality you would expect from a world-class restaurant. After seating, you will be welcomed with a glass of Champagne or fresh juice. Once refreshed, a member of Etihad's award-winning team will guide you through the à la carte menu, making suggestions and offering pairing options. You can expect:
Dine any time 

A la carte menu

fresh, seasonal ingredients 

Vegetarian options
You can read more on business and first class meals, and for all your business and first-class booking needs, please call toll-free at +1 888-999-5524 or request a free quote and start planning.