In the realm of air travel, the allure of premium cabins like business and first class is undeniable. But the question persists: when is business class worth the splurge? In this blog, we'll explore the scenarios where upgrading to business or first class proves to be a valuable investment, especially when considering discounted options like Skylux Travel.
SkyLuxTravel – your Business & First Class Travel Insider #1 figured out when is Business Class worth it. 
Comfort
..is the main reason why it's worth upgrading. It is not only about extra legroom. In Business Class, you will get a lie-flat bed and a cushion with a blanket. Imagine a long-haul overnight flight from the US to Asia. We wonder if it might be as comfortable as in Business Class. Now, the Business Class of many airlines is providing pajamas, eye masks, and memory foam mattresses. Comfort in Business Class is pivotal. It is worth paying for Business Class when you expect a long flight. For a business traveler to wake up from a flatbed well-rested is definitely worth an upgrade. Read more about Top Business Class Airlines flying to Europe in 2023.
Complimentary wine & dine
…and from the lounge area at the airport, where food options are served 24/7, until the complimentary glass of champagne when you first step on board an airplane. Everything related to food, snacks, and drinks is included in your ticket upgrade. Read our blog to find out the Top 5 Best Airlines and Reasons to Fly Business Class for Leisure.

When Business Class is worth it? Business Class Cocktails. SkyLux – Discounted Business and First Class Flights.
Business Workstations
… are pretty helpful in keeping up with business while traveling. As a business traveler, you might need a quick meeting or a call with your colleagues. Why not use the facilities of the premium lounge – like a workstation? At some airports, you can book a meeting room. Also, unlimited WiFi will serve business travelers for their convenience at the airport lounge and on the plane.
Amenity Kits
… and their range is getting better and better. Business Class airlines are looking for the best things to fill their amenity kits. Mini bottles of perfume, skincare, soaps, toothbrushes, and many other products. Everything you need to freshen yourself after a flight is inside. Famous designers and luxury brands collaborate with airlines to get the best products for Business Class travelers. In addition, headphones are also included. Most of them are noise-canceling, so you don't have to worry about any distractions from outside when your headphones are blocking any noises. Find out the Best Airline Amenity Kits 2023.
Treatment & Service
..is much better when flying Business. You get your private concierge to book tickets and find the best price for the desired route. There is always an assistant to solve the problem when something goes wrong. As a Business Class traveler, you do not need to stand in queues and lines. Use the advantage of a priority board pass and skip long waiting lines.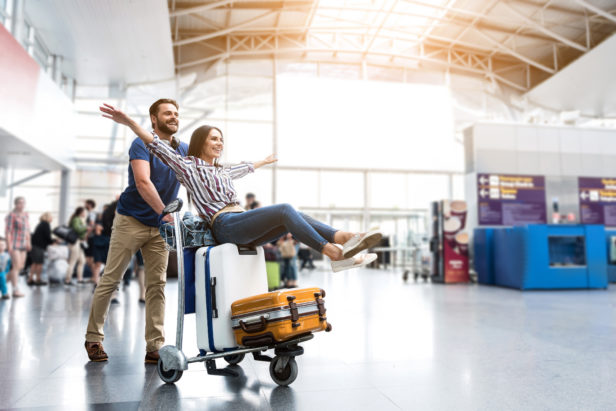 Networking
Business Class flyers are associated with travelers in suits and ties with briefcases. Yet, not every Business Class traveler looks like this nowadays. The Business Class lounges and seats are excellent places to start networking with the person sitting beside you. You can get a valuable business contact. Exchange business cards or find a future business partner.
Special Occasions
Celebrating a milestone or a special occasion? Consider upgrading to business or first class for an added touch of luxury. The personalized service, exquisite dining, and exclusive lounges can turn your journey into a memorable part of the overall experience.
Discounted Business and First Class
Contrary to popular belief, premium travel doesn't always come with an exorbitant price tag. Exploring discounted business and first class options, such as Skylux Travel, opens up the possibility of enjoying the perks of premium cabins without breaking the bank. Skylux Travel offers access to exclusive deals, making luxury travel more accessible.
Skylux Travel is a game-changer in discounted business and first class travel. By leveraging its expertise and partnerships with airlines, Skylux Travel provides travelers access to exclusive deals, ensuring that the luxury of business class is within reach.
---
Conclusion:
Business class is absolutely worth it. When you:
Want extra comfort (not only the legroom), but a full reclinable bed and bedding

Need a pleasant working environment before, during, and after the flight

Want a fabulous wine & dine experience in the sky and at the airport lounges

Are looking for better hospitality and staff treatments

Appreciate complimentary gifts, such as amenity kits, headphones, and even pajamas 
Still have doubts? Lastly, one more reason why Business Class is worth it.
Fares for Business Class can be inexpensive. Take a closer look at promotions and sales; you will get exceptionally cheap Business Class flight deals. Our experts are on hand 24/7 and offer 50-77%* of business class flights; as well as help with hotel bookings and complex itineraries. Simply call tel:+18889995524 to get the best deals.