Some things are worth traveling for — and live theatre is no exception. Some of the best productions are so good that you're ready to travel to another city to see them.
We prepared our top selection of live theatre to help you plan your next vacation and see some of the best shows!
Dubai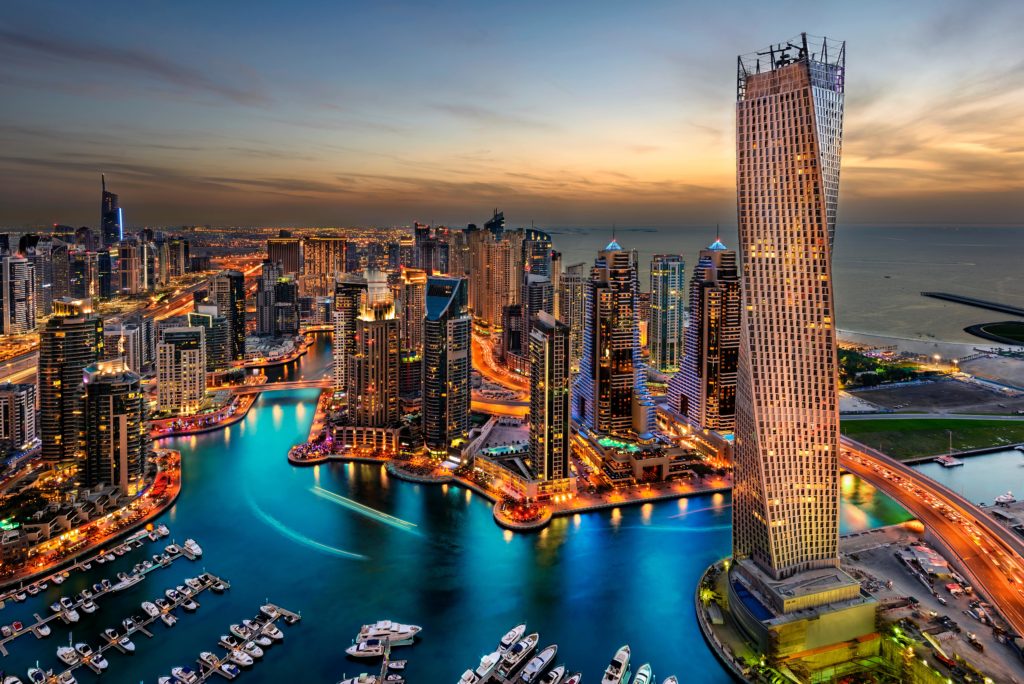 Dubai isn't just about the beaches, shopping, and luxury.Live theatre productions often visit the city on tour, but the absolute best is La Perle by Dragone! It's a stunning circus performance by cirque nouveau's brilliant director Franco Dragone. La Perle in Dubai is worth the flight to Dubai just to see this show.
In La Perle, Dragone has combined all the visuals he was known for and continually tweaked the show since it opened. Now the show has cemented itself as Dubai's top live spectacle.
Get discounts on business class and first class flights to Dubai. Follow the link to get a quote!
Broadway, New York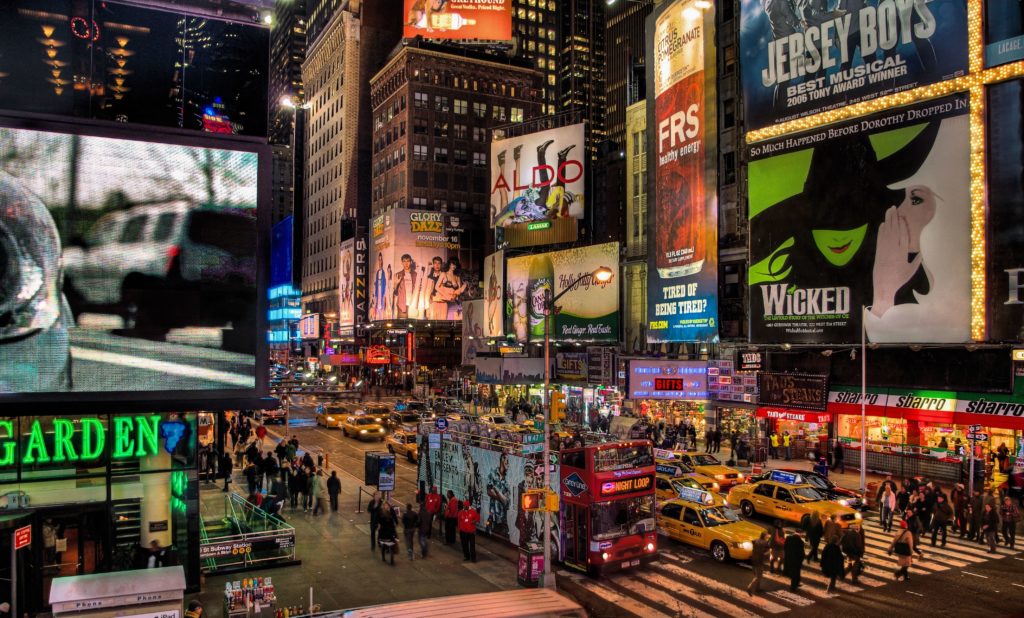 Traveling to watch Broadway's live productions is on most people's bucket lists. In fact, New York City is famed for the best musical theatre in North America, and the Theatre District in Manhattan is a sight to see even without visiting an actual show! So we put together our three ultimate shows you can't miss on Broadway!
1. Wicked at the Gershwin Theatre
Since it debuted in 2003, Wicked has become a favorite of adults and children alike. This creative musical take on The Wizard of Oz focuses on the stories of the witches from the Land of Oz. There's even a movie adaptation in the works, so see the musical before the film comes out.
2. Hamilton at the Richard Rodgers Theatre
Hamilton is a more recent creation but has already become the iconic must-see American show on Broadway. The musical play tells the story of one of America's founding fathers, Alexander Hamilton. The production initially made noise because African-American, Latino-American, and Asian-American actors portray American historical figures. But what truly made it stand out was the incredible music by Lin-Manuel Miranda. The soundtrack fuses traditional musical songwriting with rap. The dialogs happen in rap with very few "spoken" lines.
3. Book of Mormon at the Eugene O'Neill Theatre
Book of Mormon is Matt Stone and Trey Parker's (yes, the South Park guys) comedic story of American missionaries in Uganda. Audiences adore the show for its story, choreography, and direction. It may seem controversial to do a show about missionaries, but it tells a lovely story. However, it pokes some fun here and there; after all, Stone and Parker created it. The production has won many Tony awards, has grossed over $700 million, and is one of the longest-running shows on Broadway!
Check out our top deals for business class to New York City.
West End, London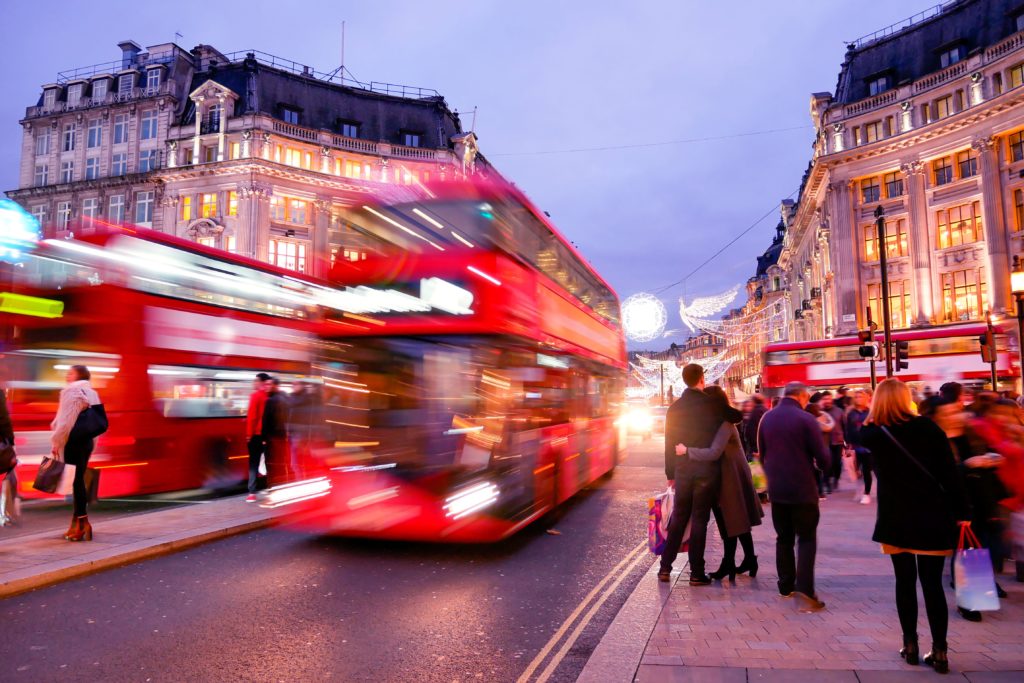 The West End is where you can see London's most popular productions. Like New York, London's theatre is reason enough to travel to the city. We could list dozens of shows, but we've chosen two different but legendary productions that you can't miss.
The Lion King is a timeless classic. What makes this production unique is that even though the show has the same music as the animated feature, the direction of Julie Taymor and the use of Michael Curry's original puppets (co-designed with Taymor) make the show stand on its own. The staging isn't just another reenactment of a cartoon; it's an original production in and of itself.
Andrew Lloyd Weber's The Phantom of the Opera is one of the West End's best productions. Andrew Lloyd Weber's masterpiece has dazzled worldwide audiences for years. It is the second-longest-running show on the West End, so watch it while it's still on. The Broadway production recently had its curtain call and still remains the longest-running show in Broadway history. Everybody knows the story, and most have seen the movie. But the live theatre experience is unparalleled.
Cheap business class tickets to London are available now.
The Strip, Las Vegas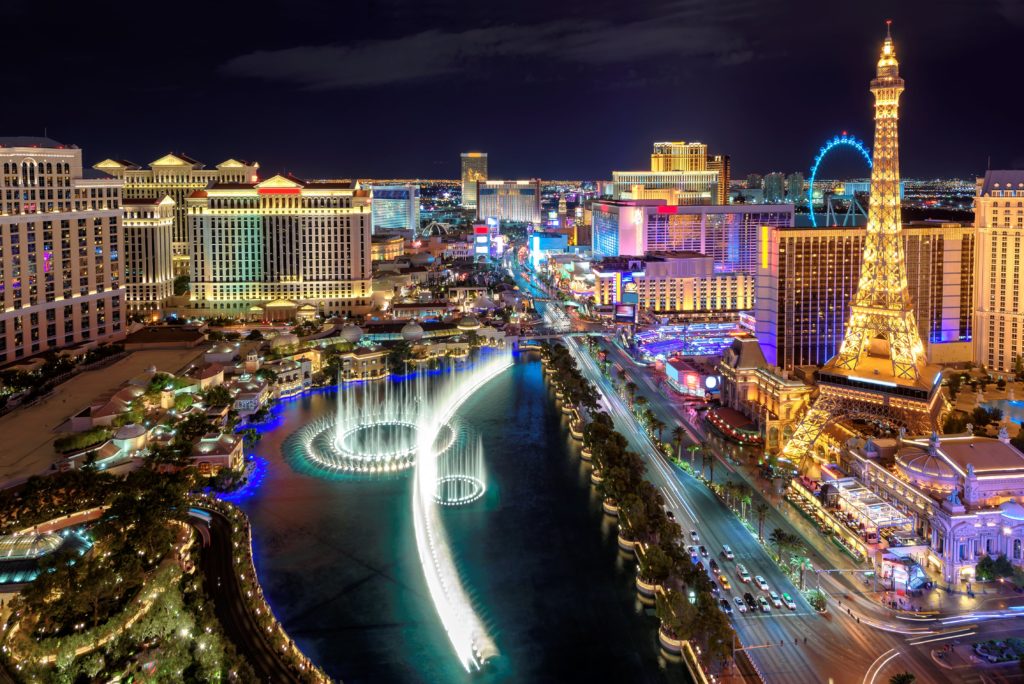 Las Vegas is synonymous with two things: casinos and shows. We have selected our top 3 for you; they all play at casinos. So, if you want to enjoy a responsible game at the casino, you can do so after watching a performance.
1. O at the Bellagio
With O, Cirque du Soleil created an aquatic spectacle that has dazzled audiences for years. Directed by Franco Dragone, this was his first show created with water (Le Reve followed later).
2. Absinthe at Caesars Palace
Spiegelworld's Absinthe is not a show for the entire family. The production is geared for adult audiences with its raunchy humor and breathtaking circus acts. The plot revolves around a Gazillionaire who wants to create a unique brand of absinthe. But he wants more than a drink. He wants a show that will amaze the masses. And that's the show you get to see.
3. Love at The Mirage
We couldn't leave out another Cirque du Soleil classic — Love. The show is based on the music of The Beatles and is presented the Cirque way. It's exactly how you'd imagine it, and it's live theatre at its best. Don't be fooled and think that this is just another tribute show; it's not. It's a fantastic re-imagining of The Beatles' classic music.
Unpublished Las Vegas business class fares.
China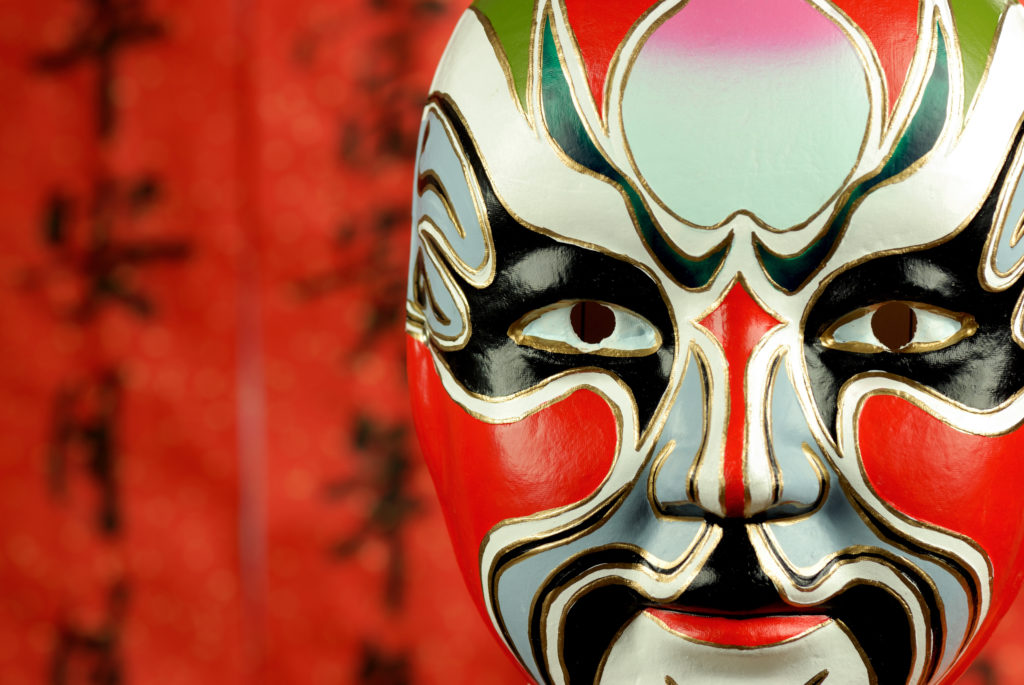 China is a country full of history and culture. When you plan your vacation to China, remember that many live performances are offered in the country's cities. These are just a few ideas to help you start your planning.
1. Beijing Opera
Peking Opera (or Beijing Opera) is a form of Chinese opera, and it's unlike the classical opera you may be used to watching. Peking Opera combines music, vocal performances, dance, acrobatics, and miming. It's a perfect example of the Chinese culture of the Qing period; everyone needs to attend a performance during their lifetime. Many venues in Beijing perform this form of opera. Our favorite is the Li Yuan Theatre.
2. ERA at the Shanghai Circus World
Watch the fusion between the jaw-dropping traditional circus acts China is known for with modern multimedia technology. ERA is an intersection of the past and future performed at the Shanghai Circus World.
3. Impression West Lake in Hangzhou
Impression is an outdoor show on Hangzhou's actual West Lake. The show was directed by Zhang Yimou, who also handled the opening and closing of the Beijing Olympics. If you're in Hangzhou, then make sure to see this show! Like all the performances in this article, you need to see it live to appreciate it.
We have top discounts on business and first class flights to China.
We hope you enjoy our live theatre suggestions and can make it to see a show. You can contact one of our travel experts for any assistance with booking by dialing +8443007983 toll-free.