Japan Airlines business class flights from the US to Japan service several US cities to destinations including Tokyo, Osaka, and Nagoya. In addition to having a 5-star rating and being regarded as one of the most punctual major international airlines available. Japan Airlines business class passengers can expect the following:
Lounge access

Priority boarding

A dedicated check-in counter

Lie-flat seats that recline into fully flat beds

In-flight entertainment systems, 

Dining options, including Japanese and Western cuisine
Passengers of Japan Airlines business class flights from the US to Japan can also expect;
Noise-canceling headphones,

Comfortable bedding

A selection of toiletries and skincare products
Why Visit Japan?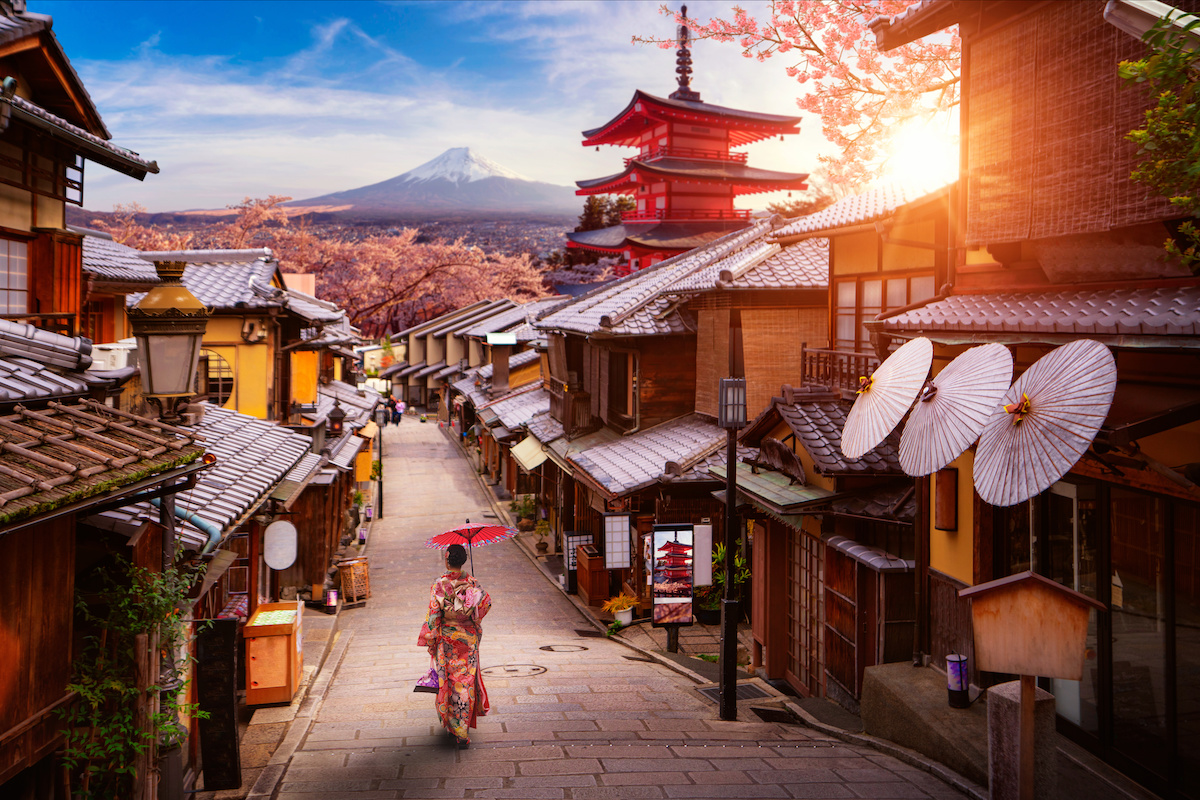 One might want to visit Japan for many reasons, from its unique culture and history to its beautiful landscapes and modern cities. Here are some of the top reasons to visit Japan:
Rich Culture and History: Japan has a rich and fascinating culture and history with temples, shrines, castles, and museums. Visitors can experience traditional Japanese arts and crafts, such as tea ceremonies, calligraphy, and pottery, and explore the country's rich history through its ancient samurai warriors, ninja, and geisha.
Delicious Cuisine: Japan is known for its delicious and healthy cuisine, including sushi, ramen, udon, soba, tempura, and yakitori. Visitors can enjoy these dishes at local restaurants, street vendors, and the country's many food markets and festivals.
Beautiful Scenery: Japan has some of the world's most beautiful and diverse natural scenery, from snow-capped mountains and hot springs to beaches and forests. Visitors can enjoy hiking, skiing, and other outdoor activities and admire the country's iconic cherry blossoms and autumn foliage.
Modern Cities: Japan is known for its modern and bustling cities, such as Tokyo, Kyoto, Osaka, and Hiroshima. These cities offer a unique blend of traditional and contemporary architecture, shopping, dining, and entertainment.
Technology and Innovation: Japan is a leader in technology and innovation, with cutting-edge industries in robotics, electronics, and transportation. Visitors can experience these advancements firsthand, such as riding high-speed bullet trains or visiting the famous Robot Restaurant in Tokyo.
Overall, Japan is a fascinating and unique destination with something for everyone. Its rich culture, beautiful scenery, delicious cuisine, modern cities, and technological advancements make it a must-visit destination for travelers worldwide. Furthermore, if you are researching the best airlines to fly business class to Asia, our blog, Top Business Class Airlines Traveling to Asia 2022, has everything you need to know. 
Why Fly Business Class from Japan to the US?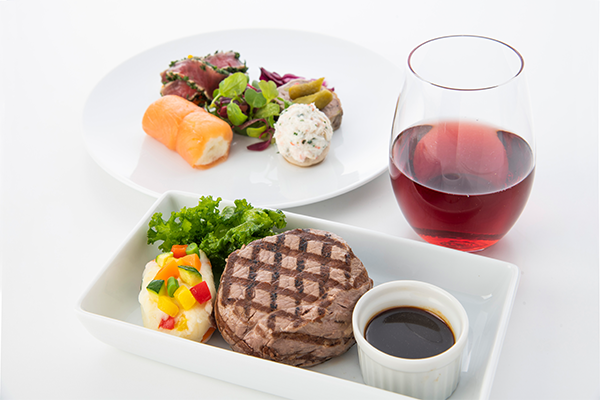 Flying in Business Class Flights to Japan provides a number of benefits that can make the travel experience more comfortable, relaxing, and enjoyable. Firstly, more spacious and comfortable seats, with more legroom and lie-flat beds. Also, business class passengers receive more personalized and attentive service.
Unlike other classes, the dining on Business class flights is elevated with a higher quality of beverage and gourmet cuisine options. Then there are in-flight entertainment upgrades with larger personal screens and noise-canceling headphones. These are just a few reasons. You can find a complete breakdown in our blog, Why Fly Business Class in 2023.
In conclusion
Japan Airlines' business class is known for its excellent customer service and attention to detail, focusing on providing passengers with a stylish and safe travel experience. The airline has won numerous awards for its service and quality, including "Best Airline in Japan." 
What better way to fly to one of the many cities JAL services than with the national flag carrier? Furthermore, please find all of Skylux Travel's deals on Japan Airlines Business Class Flights plus all our business class flights to Japan.