Thailand, the Land of Smiles, welcomes travelers from across the globe with open arms. And if you're planning a trip to this enchanting country, why not make your journey as memorable as your destination? That's where business class flights come into play. When you choose business class to Thailand, you're not just booking a flight; you're setting the stage for an extraordinary travel experience. Here's more about what to expect and why it's worth every penny.
The Allure of Business Class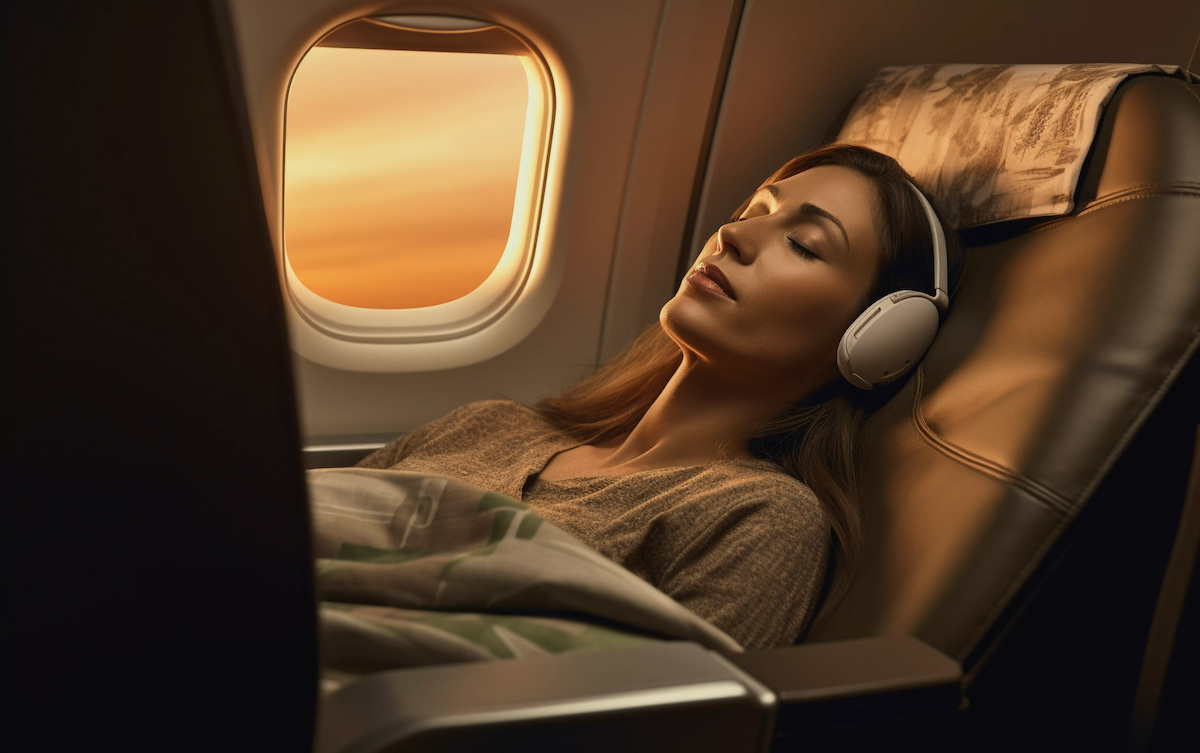 Imagine settling into your plush, roomy seat that reclines into a full bed. You're cocooned in luxury, and the world outside the aircraft fades away. That's the allure of business class.
Comfort, style, and impeccable service are the cornerstones of a business class journey. You're treated like royalty from the moment you enter the airport, with dedicated check-in counters and priority security checks. The perks continue onboard with gourmet dining, fine wines, and a delightful range of in-flight entertainment.
But it's not just about the pampering; it's about arriving at your destination refreshed and ready to explore. With lie-flat beds and ample legroom, you'll step off the plane in Thailand feeling energized and eager to discover the country's many treasures.
A Gastronomic Adventure
For food lovers, business class offers an exquisite culinary adventure. Airlines competing for your business serve up world-class dishes designed by renowned chefs. Thai Airways, for example, offers an authentic Thai menu that's a delicious introduction to the country's cuisine.
Service That Exceeds Expectations
It's not just the seats and the food; it's the service that sets business class apart. Flight attendants anticipate your needs and ensure you have everything you require for a comfortable journey. Whether it's a soft blanket, a freshly brewed coffee, or assistance with your in-flight entertainment system, they've got you covered.
Arrive in Style, Ready to Explore
The advantages of business class extend to the airport as well. You'll have access to luxurious lounges to unwind before your flight. Freshen up with a shower, savor a delectable meal, or catch up on work in a peaceful environment.
Business class passengers also enjoy priority boarding, meaning you'll be among the first to step off the plane and breeze through immigration and customs, leaving you more time to enjoy Thailand's wonders.
The Beauty of Thailand Awaits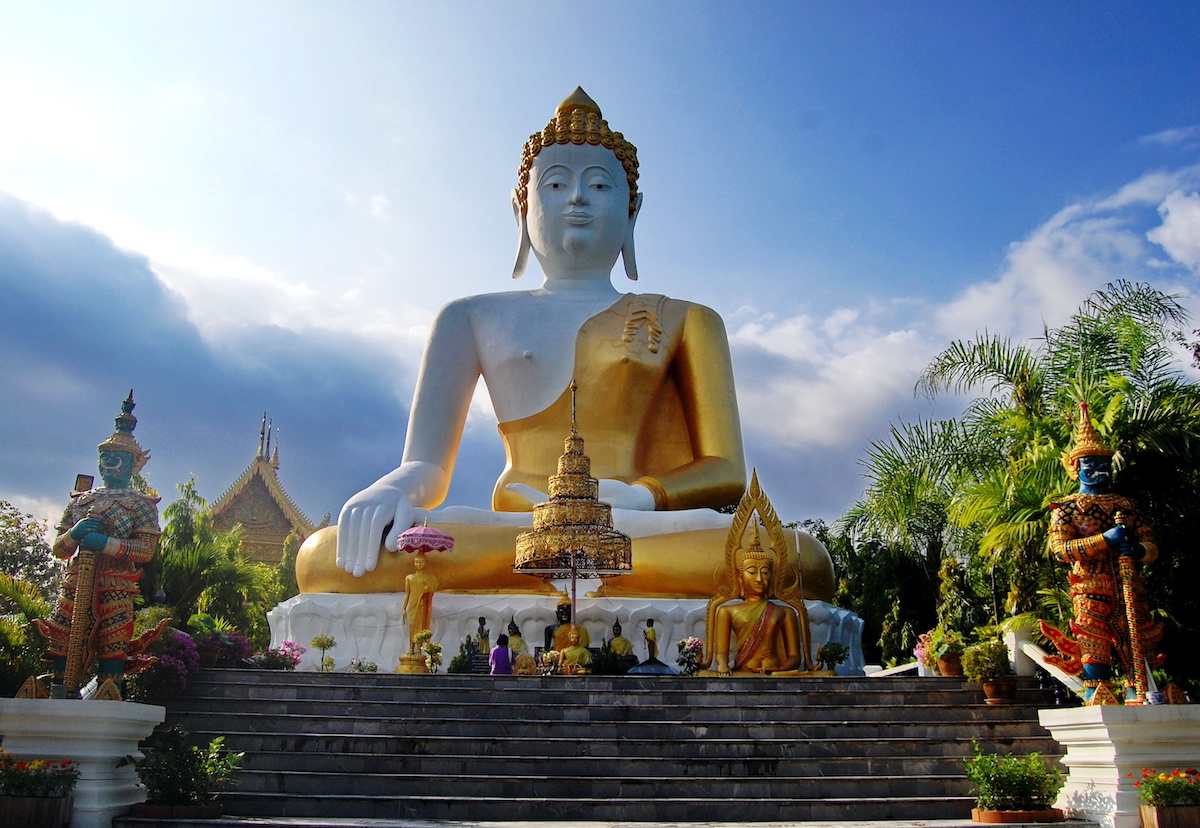 From the bustling streets of Bangkok to the tranquil beaches of Krabi, from the ancient temples of Ayutthaya to the lush jungles of Chiang Mai, Thailand offers a myriad of experiences. And when you book business class, your journey becomes an integral part of your adventure.
So, whether planning a romantic getaway, a family holiday, or a solo adventure, consider indulging in the luxury of business class flights to Phuket. It's not just a means of getting there; it's a significant enhancement to your travel experience. Welcome to the Land of Smiles, where your journey is as extraordinary as your destination!
Why Business Class to Thailand?
People opt for business class flights to Thailand for various reasons, and they all lead to the same delightful destination – comfort, style, and a touch of luxury.
1. Comfort: Long-haul flights can be exhausting, but business class offers you spacious seats that recline into beds. Say goodbye to cramped legs!
2. Delectable Dining: Business class cabins offer gourmet dining. Imagine savoring Thai delicacies and international cuisines prepared by top chefs at 30,000 feet.
3. Priority Treatment: Business travelers and vacationers love the VIP treatment. Priority check-in, boarding, and baggage handling ensure a hassle-free journey.
4. In-Flight Entertainment: Thailand-bound flights have your entertainment sorted. Enjoy the latest movies, TV shows, music, and even games.
5. Lounge Access: Before your flight, access luxurious lounges with showers, dining options, and cozy corners to relax in.
6. Productivity: If work calls, business class provides the ideal environment to catch up on emails or prepare that important presentation.
Airlines That Elevate Your Thailand Experience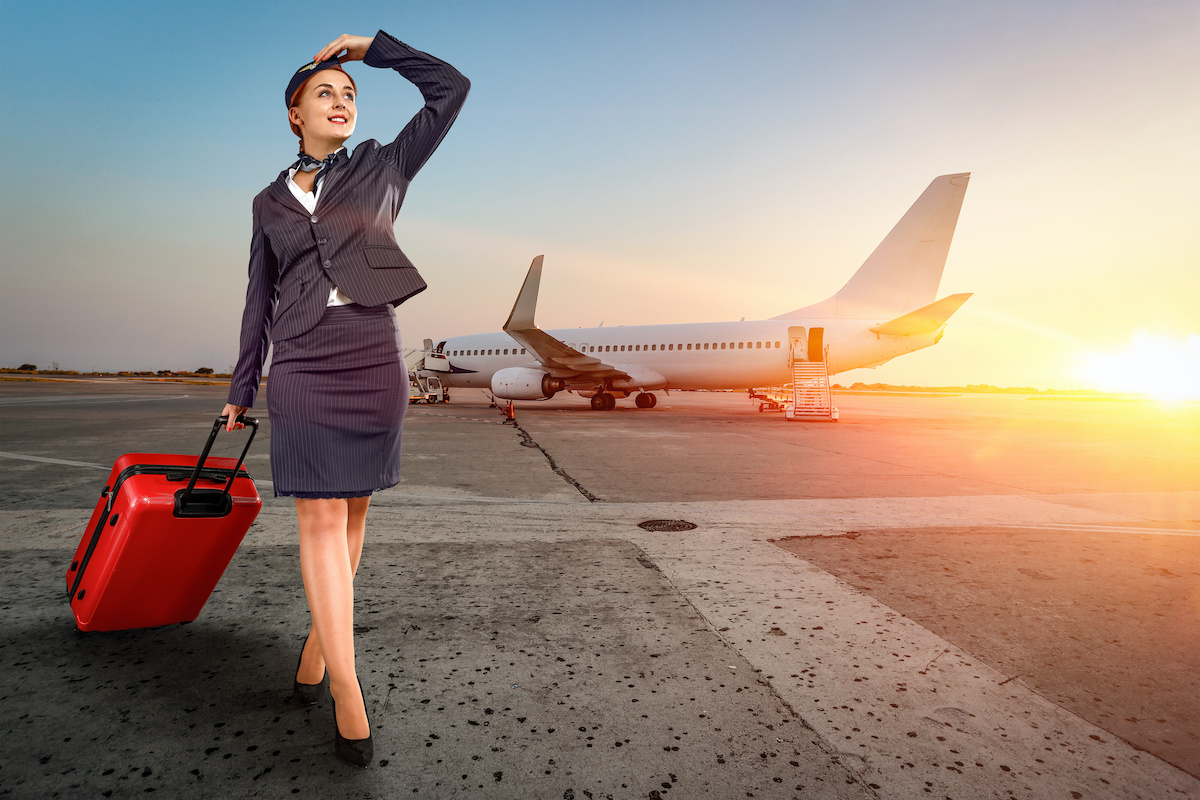 Several airlines offer business class flights to Bangkok, each with its own flair for luxury:
Thai Airways (TG): The national carrier, Thai Airways, showcases the essence of Thai hospitality in its business class cabins to airports like Suvarnabhumi International Airport.
Emirates (EK): Renowned for luxury, Emirates' business class guarantees a pampering journey to your Thai adventure.
Cathay Pacific (CX): Exceptional service and stylish cabins make Cathay Pacific a popular choice for those flying to Thailand.
Qatar Airways (QR): The Qsuite by Qatar Airways redefines business class, offering privacy, comfort, and delectable dining.
Singapore Airlines (SQ): Singapore Airlines' renowned service and comfortable seats make the journey as memorable as the destination.
Tips for Booking Business Class Flights to Thailand
1. Plan Ahead: Booking early often gets you the best deals on business class tickets.
2. Loyalty Programs: Check if your frequent flyer miles can be used to upgrade or secure discounts on business class fares to Bangkok 
3. Special Offers: Keep an eye out for airline promotions, especially during the holiday season.
4. Flexible Dates: If your travel dates are flexible, you might score a better deal on certain days.
5. Travel Agents: Consult with travel agents who specialize in premium travel. They often have access to exclusive deals.
So, whether you're exploring the bustling streets of Bangkok, relaxing on the serene beaches of Phuket, or diving into the rich culture of Chiang Mai, consider booking a business class flight to Thailand. Your journey becomes a part of the adventure, and the smiles in the Land of Smiles begin even before you touch down. Enjoy!