Buckle up, fellow adventurers, because we're about to embark on an extraordinary journey to the enchanting land of India, where vibrant colors, mouthwatering cuisine, and ancient traditions await. And guess what? We're doing it in style! In this article, we'll explore the world of business class flights to India, where luxury and comfort intertwine, ensuring an experience as fabulous as the Taj Mahal at sunset. So, wear your fanciest travel hat and prepare to soar through the skies like a high-flying maharaja!
Elevate Your Travel Game With Business Class Flights To India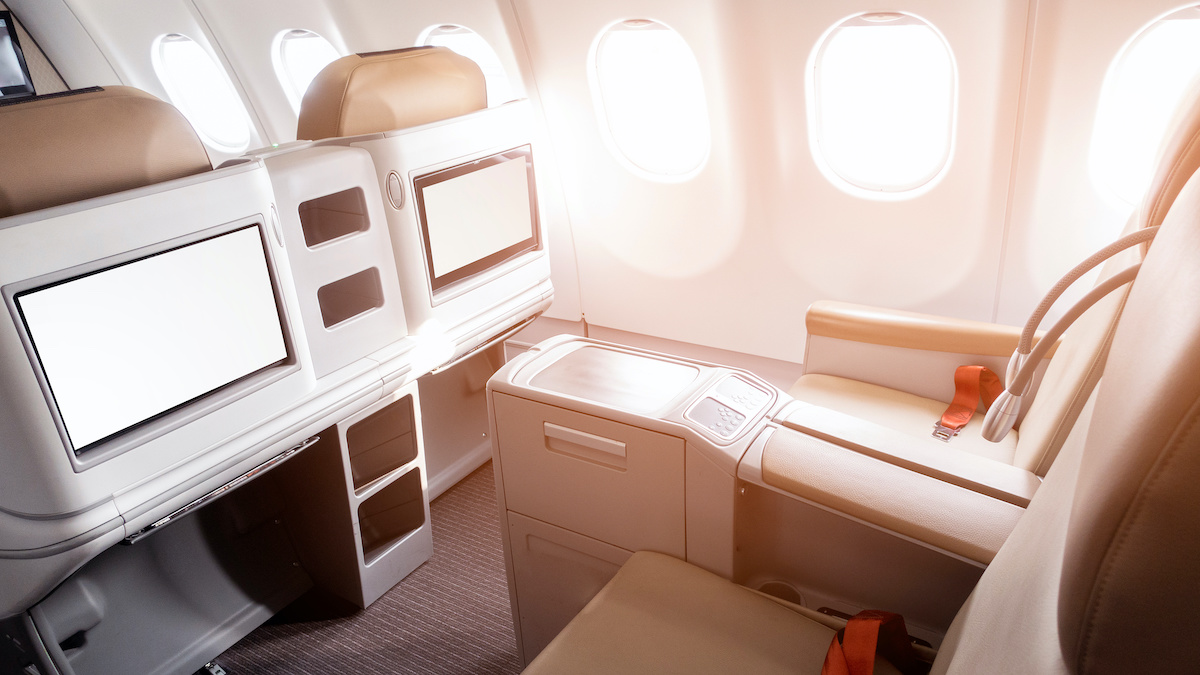 When it comes to exploring India, why settle for anything less than extraordinary? Business class flights take your travel game to a whole new level of fabulousness. Picture yourself sipping champagne while reclining in a plush, wide seat with extra legroom that makes economy class feel like a distant memory. Get ready to be treated like royalty as you enjoy gourmet meals inspired by the flavors of India, lovingly prepared by renowned chefs. Let's remember the luxurious amenities, like cozy blankets, noise-canceling headphones, and in-flight entertainment systems that rival Bollywood blockbusters. Furthermore, if you're thinking about flying business class to India, take the time to read our blog, Air India business class review 2023.
A Delightful Culinary Sojourn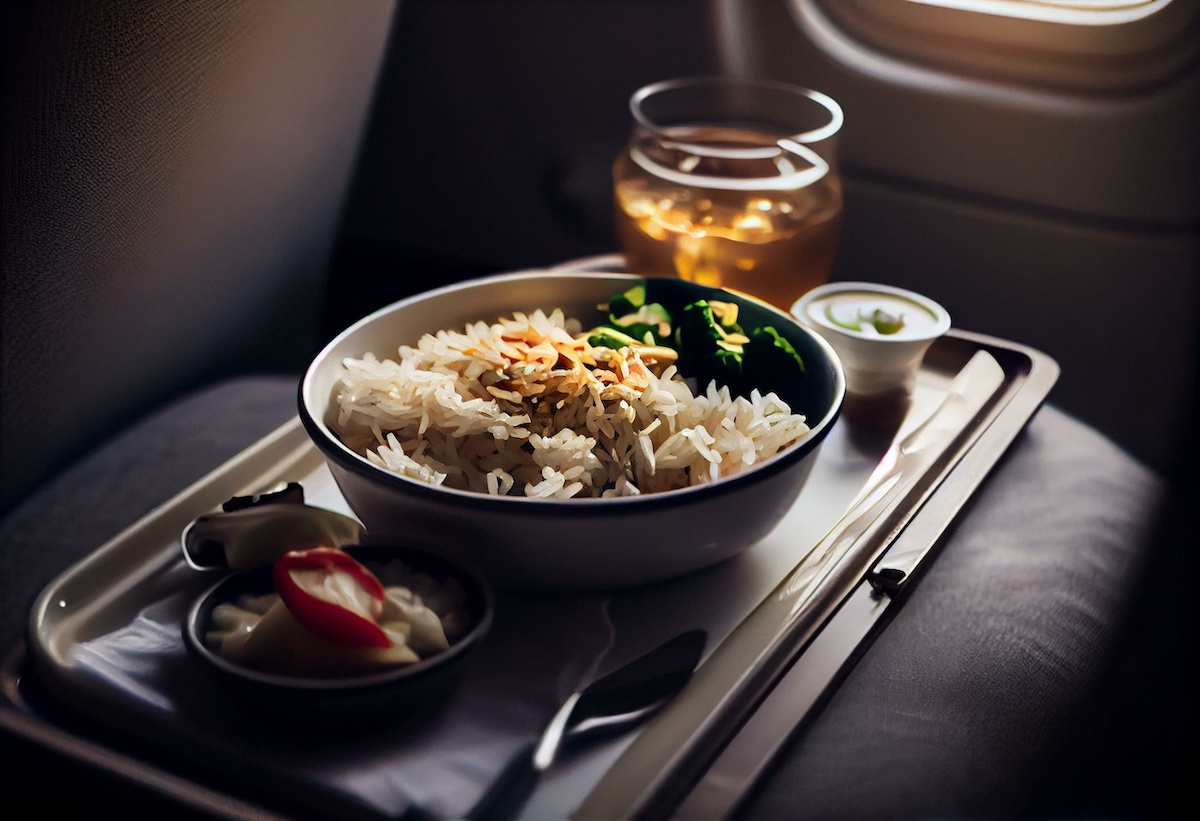 Indian cuisine is a tantalizing tapestry of flavors, and business class flights to India ensure that your culinary adventure begins the moment you step on board. Indulge in a feast fit for a raja, with a delectable array of dishes showcasing the diverse regional cuisines of India. From aromatic biryanis to sizzling tandoori delights, each bite is a symphony of spices that dances on your taste buds. And let's not overlook the delectable dessert options because who can resist a heavenly serving of creamy mango kulfi or delicate gulab jamun?
Unwind In Sky-High Sanctuaries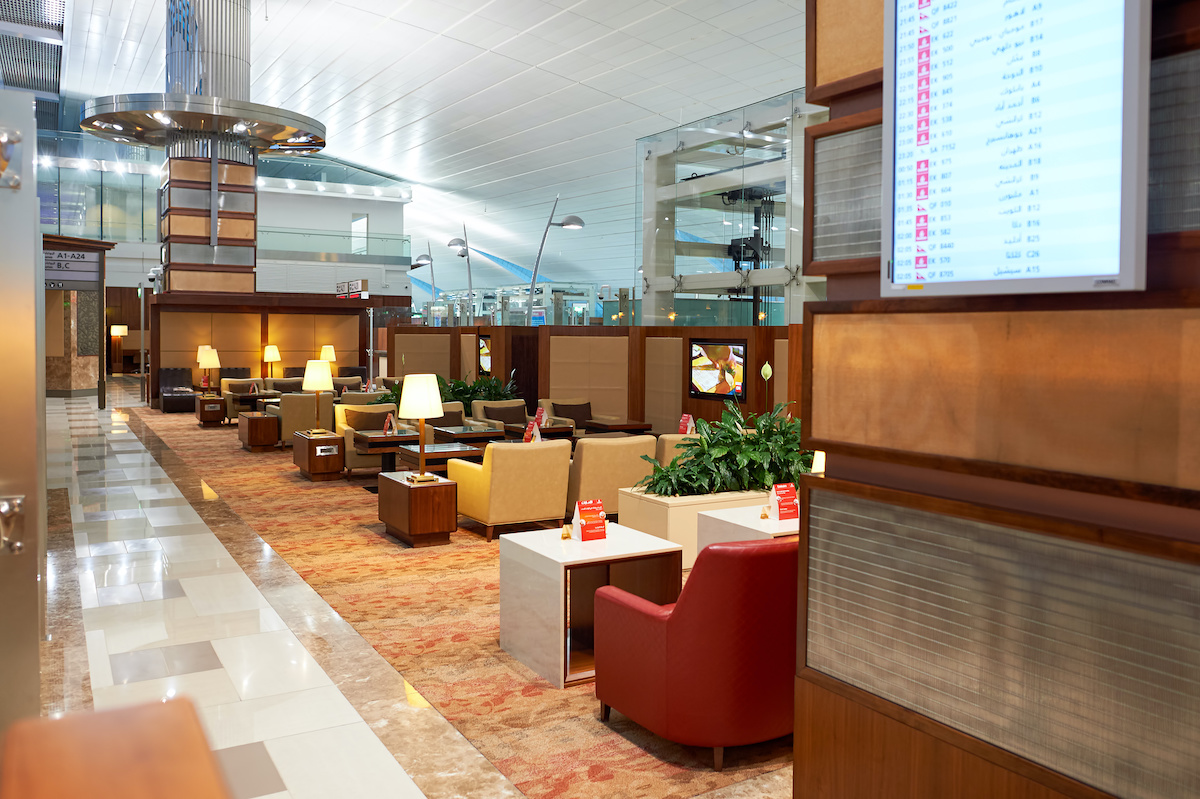 In business class, your journey to India becomes a sanctuary of serenity. Step into an oasis of calm and relaxation with access to luxurious airport lounges. Take a dip in the sparkling swimming pools, indulge in rejuvenating spa treatments, or simply recline in plush loungers while savoring gourmet snacks and refreshing beverages. These exclusive havens offer a respite from the hustle and bustle of travel, ensuring you arrive in India refreshed, revitalized, and ready to immerse yourself in its mesmerizing wonders.
Unparalleled Service And Attention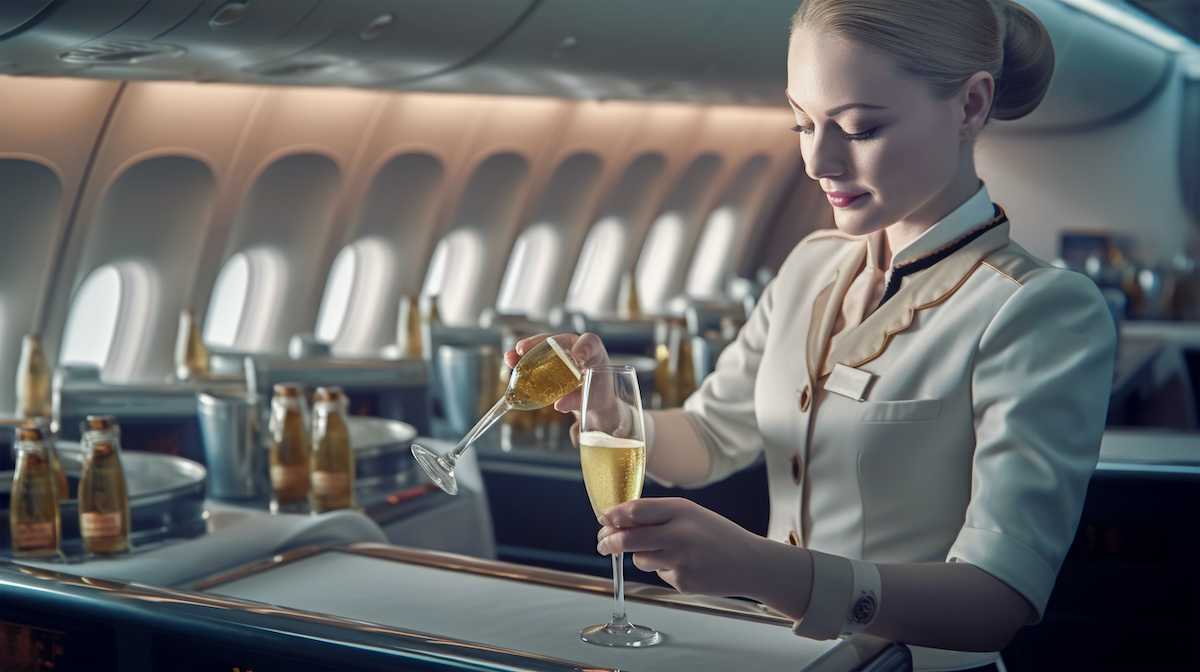 Prepare to be pampered beyond your wildest dreams! Business class flights to India are renowned for their impeccable service and attention to detail. Dedicated flight attendants anticipate your every need, ensuring your journey is seamless and delightful. From personalized welcome greetings to prompt assistance with your belongings, their warmth and professionalism elevate your travel experience. Need an extra pillow, a cozy blanket, or a special dietary request? Simply ask, and they'll make it happen with a smile. So what are you waiting for? Read our blog, How to Get Cheap Business Class Flights to India in 2023, and start planning!
Embrace The Cultural Melting Pot
India is a land of captivating diversity, and business class flights offer a perfect introduction to its cultural tapestry. Engage in conversations with fellow travelers from around the world, sharing tales of adventure and creating lasting memories. Delve into the rich heritage of India through curated in-flight entertainment programs that showcase its music, cinema, and art. Immerse yourself in the magic of India's stories and legends, setting the stage for the incredible experiences that await upon landing.
Questions And Answers

Q: Will flying business class to India make me feel like a Bollywood superstar?
A: Absolutely! Prepare to be treated like the leading actor or actress of your own glamorous adventure. Business class flights to India are designed to make you feel like a star, complete with luxurious amenities and impeccable service. Get ready for your red carpet-moment!
Q: Can I wear a traditional Indian outfit while flying business class?
A: Absolutely! Embrace the vibrant spirit of India and rock that exquisite saree, elegant kurta, or dapper sherwani. Not only will you look fabulous, but you'll also inspire awe among fellow travelers. Just make sure your outfit allows for maximum comfort as you indulge in all the pampering business class has to offer.
Q: Will I have access to a secret stash of Indian spices on board?
A: While we can't promise a hidden treasure trove of spices, the flavors of India will definitely be a highlight of your culinary journey in business class. Expertly crafted dishes will tantalize your taste buds with their aromatic spices, transporting you to the streets of Mumbai, the palaces of Jaipur, and the backwaters of Kerala.
Q: Can I request a private performance of Indian classical dance or music during the flight?
A: While in-flight performances might be a bit tricky, the entertainment options in business class will still whisk you away into the mesmerizing world of Indian arts and culture. Sit back, relax, and enjoy curated selections of Indian music, movies, and dance performances that will make you feel like you're attending your own private show.
Q: Will I have the opportunity to learn Bollywood dance moves on board?
A: While there might not be an official Bollywood dance class, who knows what spontaneous fun awaits? Strike up a conversation with fellow passengers, and who knows? You might find yourself grooving to some infectious beats in the aisles. Just remember to keep those moves stylish and safe!
Q: Can I request a personalized henna tattoo session on the flight?
A: While in-flight henna sessions might not be available, you can certainly embrace the tradition of henna artistry during your trip to India. Explore local markets and cultural festivals where talented artists can adorn your hands with intricate henna designs, leaving you with a beautiful souvenir of your journey.
Q: Will there be opportunities to practice yoga or meditation on board?
A: Absolutely! Business class cabins are designed with your well-being in mind. Stretch your body and relax your mind with guided yoga or meditation sessions available through the in-flight entertainment system. Achieve a state of Zen while soaring through the skies, finding your inner peace before stepping foot on Indian soil.
SkyLux Travel's Top 5 Business Class Flights to India
Miami to Delhi with LOT Polish *$2785*

New York to Mumbai with Saudia *$2589*

New York to Chennai with United Airlines *$3365*

New York to Ahmedabad with Kuwait Airways *$32558

New York to Hyderabad with Saudia *$2589*
In Conclusion
Before you land and take in India's rich, diverse, and ancient cultural heritage, business class traveler's journey begins at the airport. You will have access to amenities such as priority check-in, expedited security screening, and dedicated boarding lanes, allowing for a smoother and more efficient journey. You can also access exclusive airport lounges to relax, enjoy, and freshen up before your flight.
Call one of our 300 hand-picked travel experts toll-free 24/7 at 888-668-0828 to discuss your plans, or visit our dedicated page for the best business class flight deals to India.