In this blog, we will be highlighting American Airlines business class -what to expect inflight. We thought we would explore the services that make American Airlines business class revered by its customers and competitor alike. While also examining the impact of the pandemic on American Airlines services.
American Airlines' Star Essentials
One airport option we decided to highlight is American Airlines five-star essentials. The reason being is these services allow premium passengers to travel through the airport carefree. But as this is an extra amenity- it does come at a price. Here are a few additions you can expect.

An American Airlines team member to guide you through the airport.

To be escorted through security and to your gate.

For connections, you will be greeted after you exit the plane and escorted to your next gate. 
Currently, Five Star Select, Five Star Private Arrival, and Five Star Private Departure are unavailable. You can read in detail the differences between business class and economy class benefits at the airport, in our blog here.
American Airlines' Travel with confidence
American airlines have received GBAC STAR from the Global Biorisk Advisory Council. What this means for passengers is the HEPA filters installed will refresh the air every 2 to 4 minutes. Furthermore, deep cleaning of tray tables, seatbelt buckles, armrests, and window shades, takes place at regulated intervals.
American Airlines' Seats & Cabins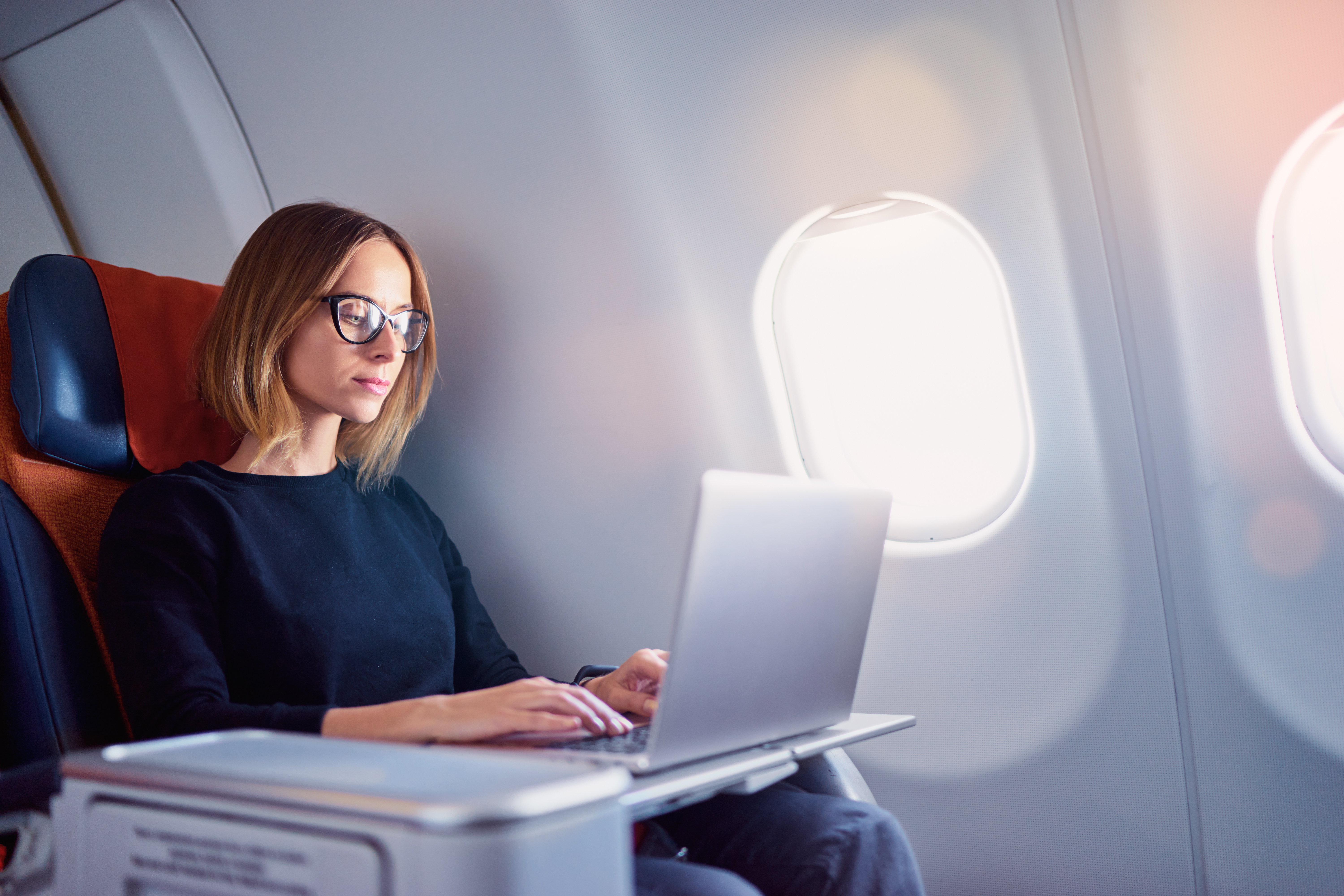 This depends on where you are flying and on what aircraft. Recently, older planes such as The Boeing 767, 757s, and the Airbus A330s have been retired and replaced with the 777-300ER and 787s fleet. Subsequently, the "Collins Super Diamond flatbed seat" was introduced giving direct aisle access and a lie-flat seat pitch of at least 21" seat width. Furthermore, in 2023 American Airlines are set to add Boeing 787-9s and Airbus A321XLR.s to their feet. As a result, the rumor is their business class cabins will come complete with doors.
American Airlines' Business Amenity kits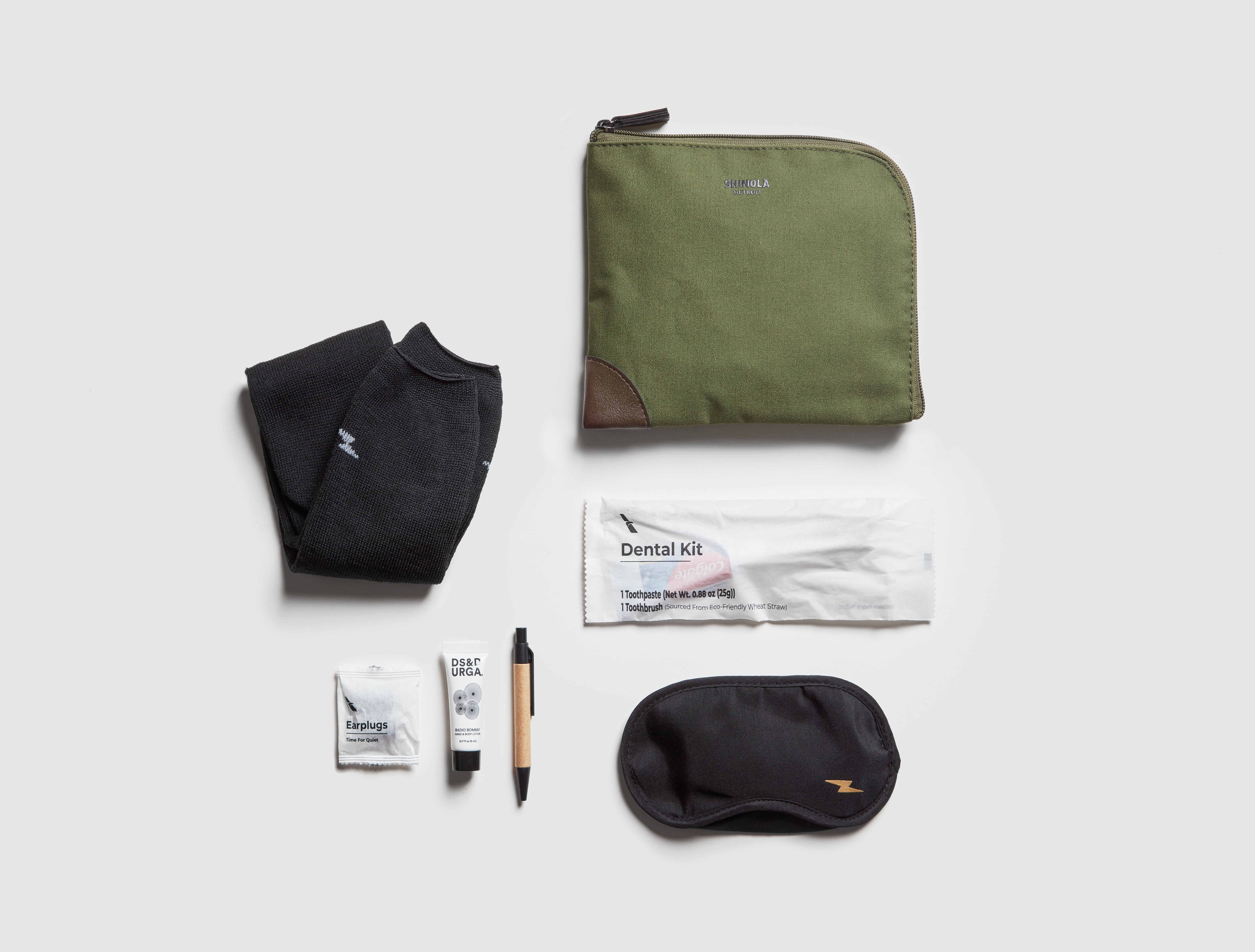 Waiting on your business class seat is luxury brand Shinola and New York-based perfumers D.S. & Durga revamped amenities kits. As a result of this new collaboration, business class international flyers will have the choice between Shinola's wristlet wallets in olive or dark navy. Both options combine canvas and faux leather with a splashproof inner lining.
What you find inside is lip balms, lotions, socks, dental kits, mouthwash, earplugs, sleep masks, tissues, and pens.
American Airlines' Business Dining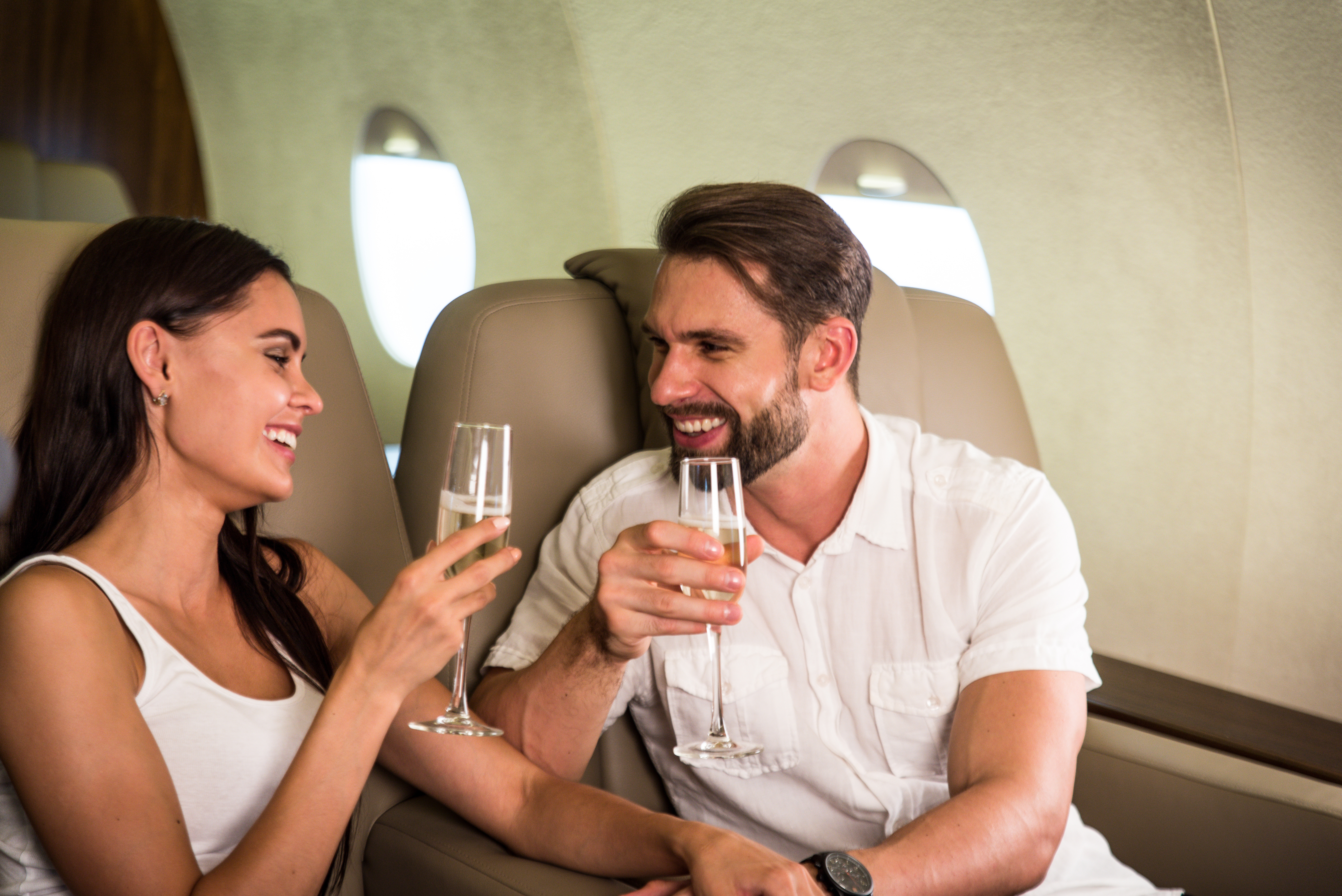 American Airlines inflight experience puts a lot of emphasis on its premium class dining. And before the pandemic, American Airlines and its official partner, the James Beard Foundation, created a menu full of culinary delights! Coupled with an array of beers wines, and spirits.
Forced into making temporary changes, American Airlines food and drink services are now dependent on flight length and destination. However, the good news is alcohol is still available inflight for business class flyers.
Click here for a full breakdown.
American Airlines' Business Entertainment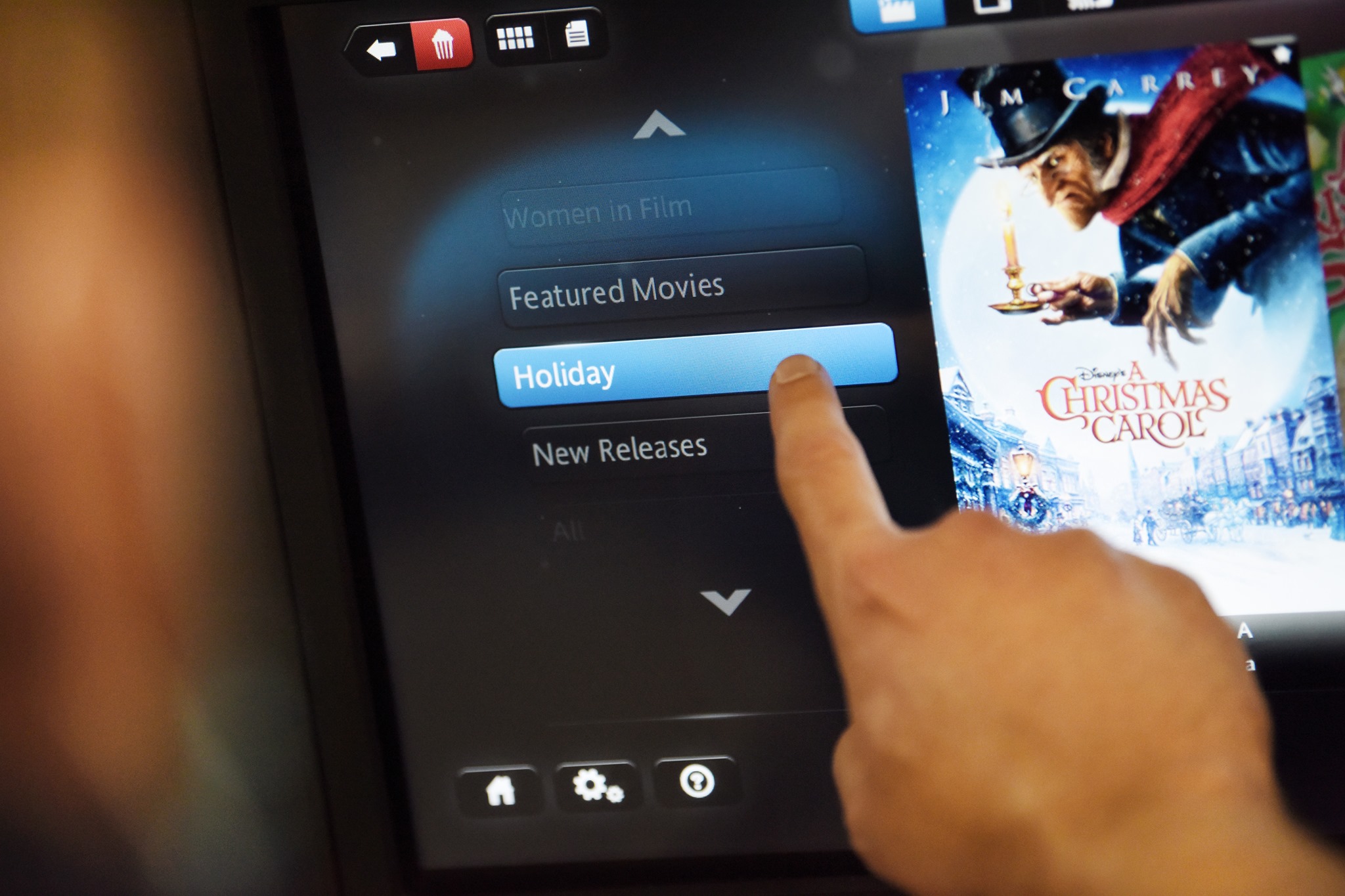 Let's start with how to connect a phone or tablet to the onboard Wi-Fi – 
Download the American Airlines app before takeoff

Enable airplane mode and connect to the "AA-Inflight" Wi-Fi signal

If you're not redirected open a browser and enter aainflight.com
For laptops
Connect to the "AA-Inflight" Wi-Fi signal

If you're not redirected open a browser and enter aainflight.com

AA offers a pay-as-you-fly option starting from $10 if you want an upgraded connection. However, you can always access aa.com for free during your flight.
Films and services
Here you will find Apple TV with a host of award-winning Apple Originals. Coupled with, access to Apple Music with over 75 million songs ad-free. In addition, Rosetta Stone and Skillshare offer lifestyle classes such as learning the basics of a new language or photography, writing, and professional development.
Final thought
We hope our blog American Airlines Business Class – What To Expect Inflight, has answered many of the questions you might have had beforehand. Furthermore, if you would like more information relating to business class flights, our agents are just a phone call away and you can find our latest American Airlines Business class flight deal here.