When it comes to air travel, American Airlines Business Class offerings of luxury, comfort, and premium service are synonymous. If you're considering flying Business Class with American Airlines and want to ensure you make the most of your experience without breaking the bank, look no further. In this blog, we'll explore the advantages of flying American Airlines' Business Class and how booking your tickets through SkyLux Travel can provide exceptional value for low-cost business class flights.
American Airlines: At The Airport
One airport option we decided to highlight is American Airlines' five-star essentials. The reason is these services allow premium passengers to travel through the airport carefree. But as this is an extra amenity- it does come at a price. Here are a few additions you can expect.

An American Airlines team member to guide you through the airport.

To be escorted through security and to your gate.

For connections, you will be greeted after you exit the plane and escorted to your next gate.
For those not wanting to upgrade, business class passengers still receive the following.
Benefit from priority boarding, allowing you to settle in and relax sooner.

Access exclusive American Airlines lounges to enjoy complimentary refreshments and unwind before your flight.
American Airlines: Travel with confidence
American Airlines received the GBAC STAR from the Global Biorisk Advisory Council. What this means for passengers is the HEPA filters installed will refresh the air every 2 to 4 minutes. Furthermore, deep cleaning of tray tables, seatbelt buckles, armrests, and window shades takes place at regulated intervals.
American Airlines: Seats & Cabins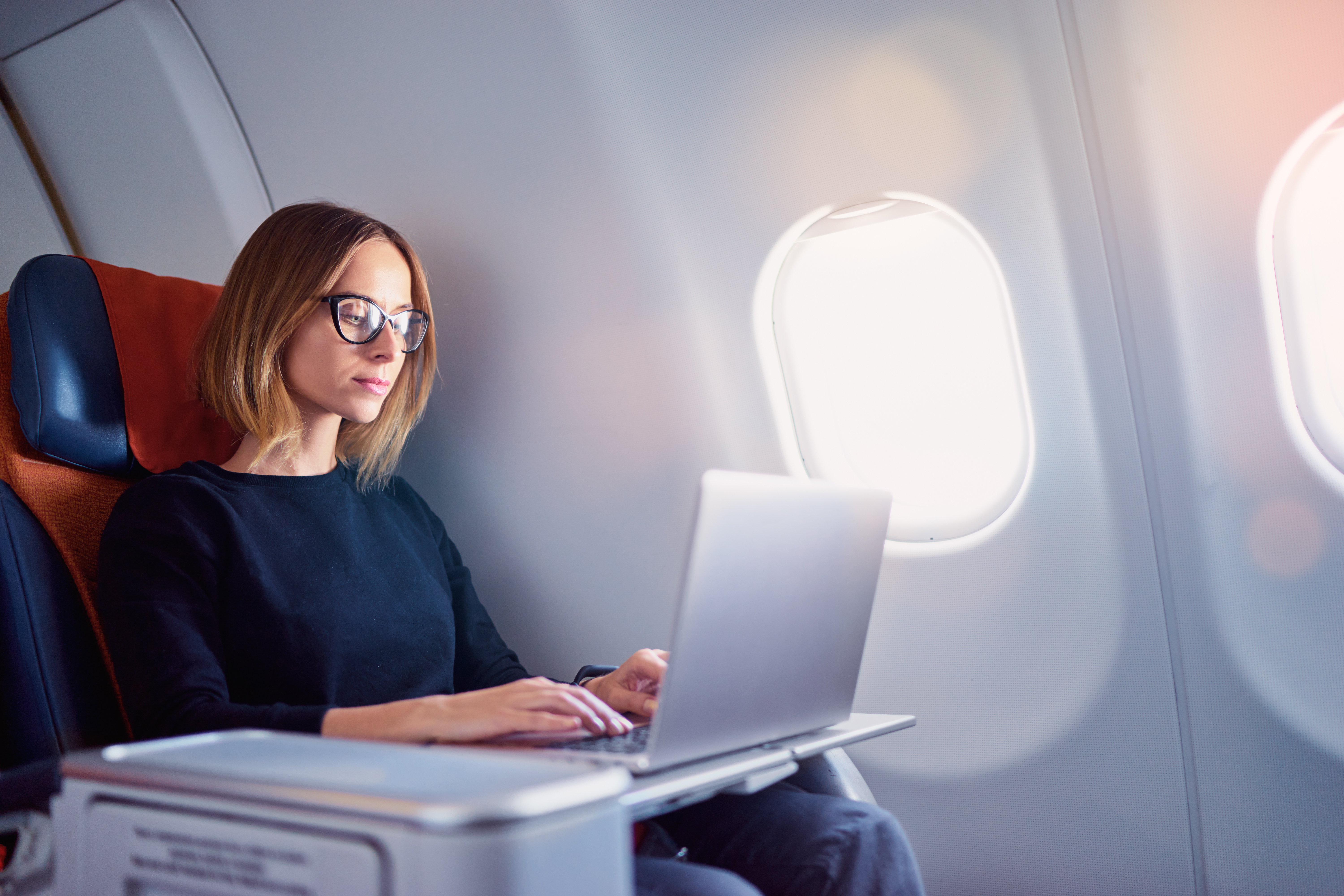 This depends on where you are flying and on what aircraft. Recently, older planes such as The Boeing 767, 757s, and Airbus A330s have been retired and replaced with the 777-300ER and 787s fleet. Subsequently, the "Collins Super Diamond flatbed seat" was introduced, giving direct aisle access and a lie-flat seat pitch of at least 21" seat width. Furthermore, in 2023, American Airlines is set to add Boeing 787-9s and Airbus A321XLR.s to their feet. As a result, the rumor is their business class cabins will come complete with doors.
American Airlines: Business Amenity kits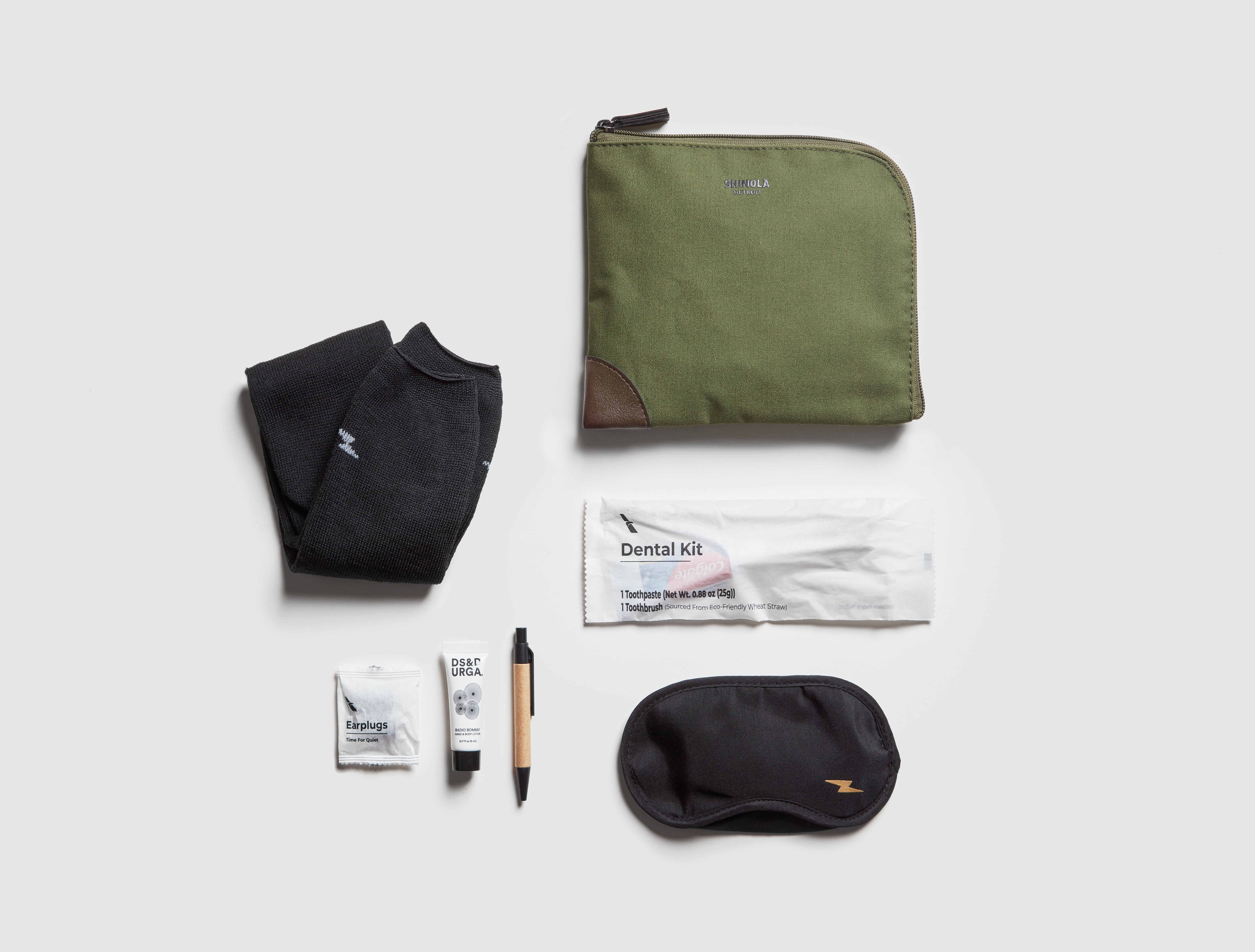 Waiting on your business class seat is luxury brand Shinola and New York-based perfumers D.S. & Durga revamped amenities kits. As a result of this new collaboration, business class international flyers will have the choice between Shinola's wristlet wallets in olive or dark navy. Both options combine canvas and faux leather with a splashproof inner lining.
Inside the wallets, you will find: lip balms, lotions, socks, dental kits, mouthwash, earplugs, sleep masks, tissues, and pens.
Furthermore, a Casper sleep set with pillows and blankets is exclusively available for business class passengers.
American Airlines' Business Dining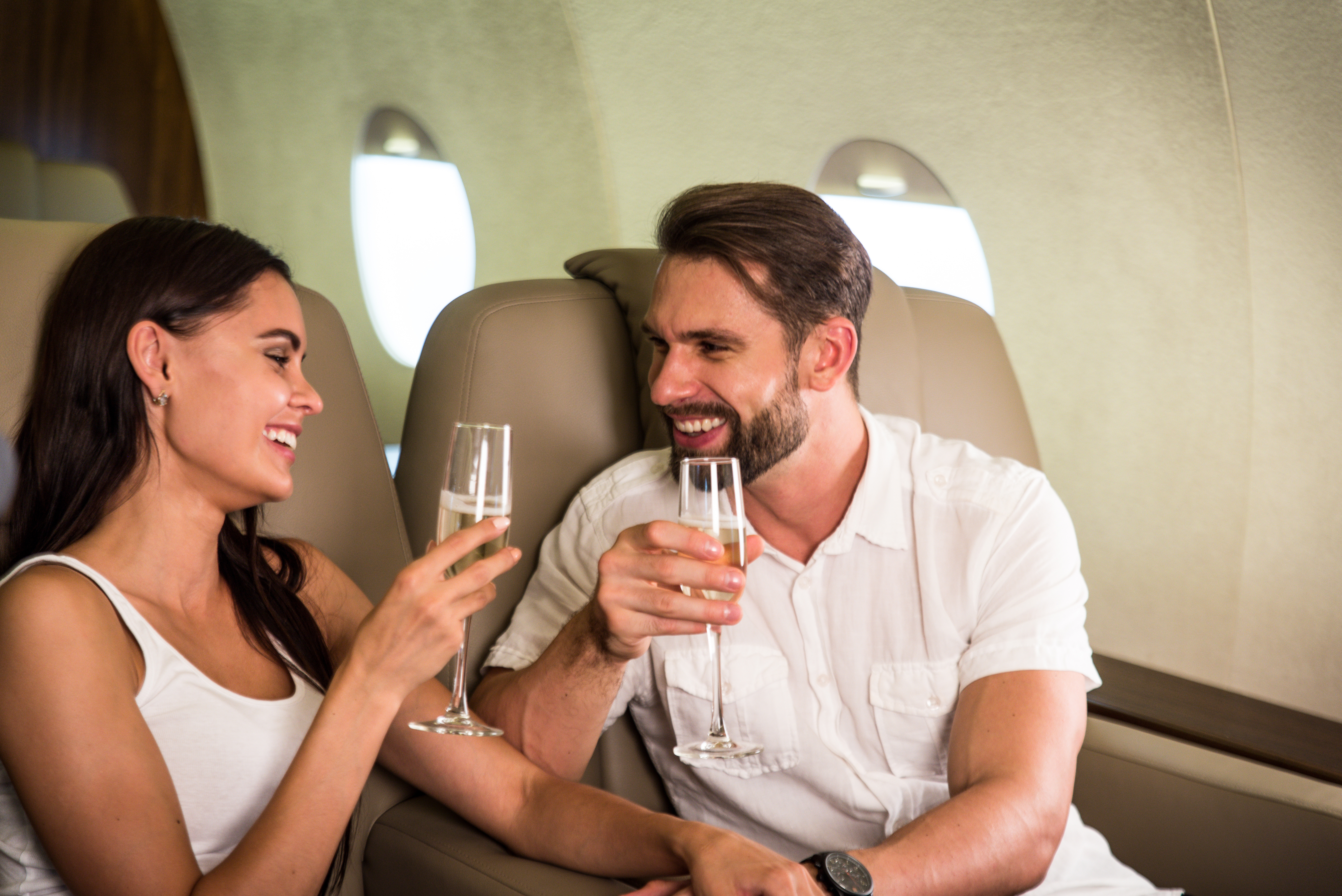 American Airlines inflight experience puts a lot of emphasis on its premium class dining. And before the pandemic, American Airlines and its official partner, the James Beard Foundation, created a menu full of culinary delights! Coupled with an array of beers, wines, and spirits.
Chef and Registered Dietitian Nutritionist Ellie Krieger has partnered with the James Beard Foundation to create dishes emphasizing well-being. As a result, each dish is guided by the following 5 pillars:
Flavor: Every dish prioritizes great taste
Mood: Meals provide sustained energy that keeps you satisfied
Hydration: Ingredients support our fluid intake
Digestion: Keep your system in balance during travel
Immune support: Taste nutrient-rich foods that make a difference to health over time
Click here for a full breakdown.
American Airlines' Business Entertainment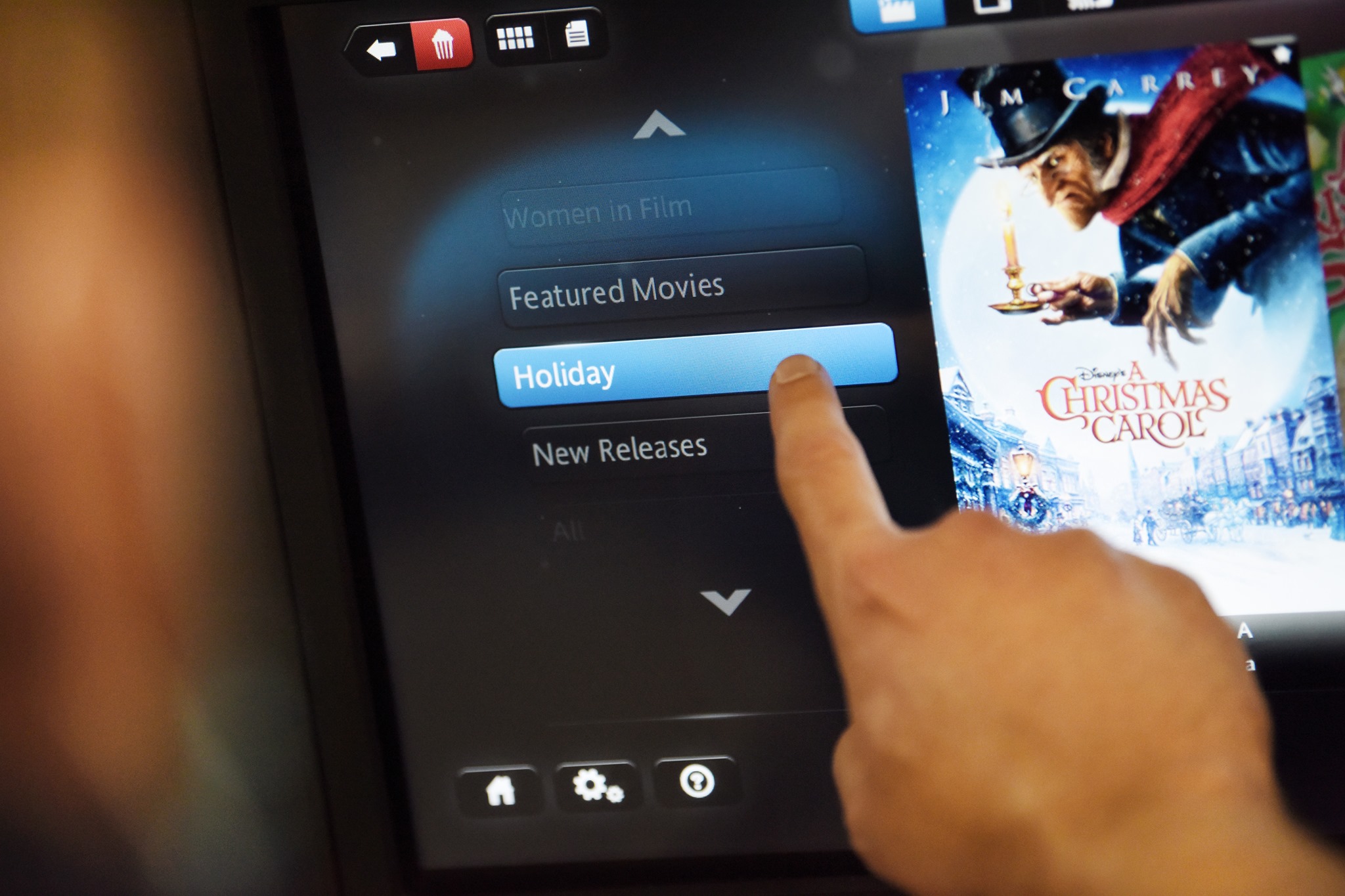 Let's start with how to connect a phone or tablet to the onboard Wi-Fi – 
Download the American Airlines app before takeoff

Enable airplane mode and connect to the "AA-Inflight" Wi-Fi signal

If you're not redirected, open a browser and enter aainflight.com
For laptops
Connect to the "AA-Inflight" Wi-Fi signal

If you're not redirected, open a browser and enter aainflight.com

AA offers a pay-as-you-fly option starting from $10 if you want an upgraded connection. However, you can always access aa.com for free during your flight.
Films and services
Here, you will find Apple TV with a host of award-winning Apple Originals. Coupled with access to Apple Music with over 75 million songs ad-free. In addition, Rosetta Stone and Skillshare offer lifestyle classes such as learning the basics of a new language or photography, writing, and professional development.
Why Book American Airlines Business Class Flights With SkyLux Travel
SkyLux Travel is your gateway to making your American Airlines Business Class experience both affordable and exceptional:
1. Competitive Pricing:
SkyLux Travel is renowned for securing competitive fares for Business Class travelers, offering a cost-effective way to enjoy luxury air travel.
2. Personalized Service:
Their team of seasoned travel experts provides personalized service, tailoring your trip to your specific preferences and requirements.
3. Expertise in Fare Hunting:
SkyLux Travel's experts understand airline pricing and fare structures, ensuring they find the best deals and discounts for you.
4. 24/7 Support:
Their round-the-clock customer support ensures you have assistance at every stage of your journey, adding peace of mind to your travels.
Final thought
Flying American Airlines Business Class is an extraordinary experience that offers unmatched comfort and luxury in the skies. By choosing SkyLux Travel as your booking partner, you're ensuring affordability and exceptional value for your low-cost business class flights. With competitive pricing, personalized service, fare expertise, and 24/7 support, SkyLux Travel ensures that your American Airlines Business Class adventure is seamless, memorable, and an excellent investment in your travel experience. The next time you plan to elevate your journey, consider American Airlines' Business Class and book your tickets through SkyLux Travel for a luxurious flight that won't break the bank.
We hope our blog, American Airlines Business Class – What To Expect Inflight, has answered many of the questions you might have had beforehand. Furthermore, if you would like more information relating to business class flights, our agents are just a phone call away, and you can find our latest American Airlines Business class flight deal here.