British Airways, synonymous with excellence in air travel, continues redefining luxury with its premium cabins – Club Europe and Club World. Whether flying within Europe or embarking on an intercontinental adventure, British Airways ensures your journey is about the destination and the experience itself. In this blog, we'll delve into the opulence of British Airways business class, Club Europe, and the world-renowned Club World, offering travelers a glimpse into a world of unmatched comfort and service.
British Airways Business Class, Club Europe: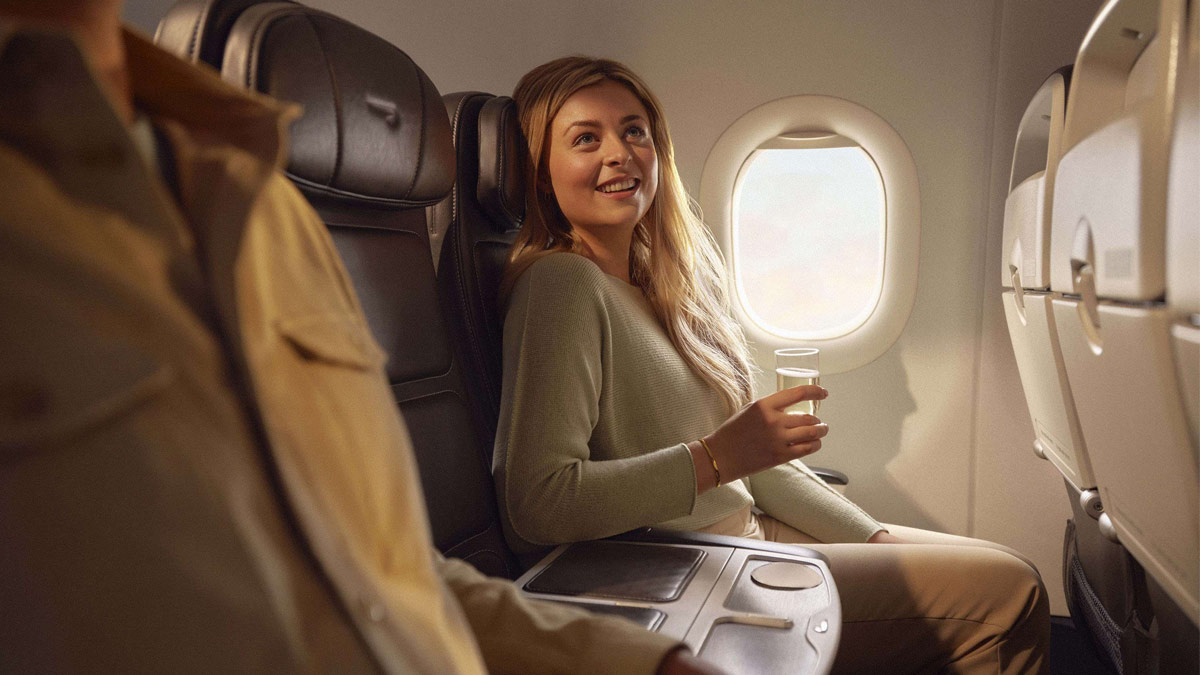 Club Europe, British Airways' Business Class offering for European flights, is your ticket to an elevated travel experience, even on shorter routes. Furthermore,  Skylux Travel offers great flights deals  to Europe, and you can check out our blog. As per Google: This is the best time to book flights to Europe. In the meantime, here is what you can expect when you fly BA business class, club Europe.
Doorstep baggage pick-up & check-in:

 Have your baggage collected from your doorstep, securely transported to the airport, and checked in for your flight. Available for flights departing from Heathrow, Gatwick, Geneva, Zurich and Vienna.
Upgraded baggage allowance: 

You can take two bags on board – one full-sized cabin bag plus a laptop or handbag. Furthermore, you can check in up to two bags into the hold.
Exclusive Lounges:

 Access British Airways' luxurious lounges, where you can relax, enjoy complimentary refreshments, and catch up on work or leisure.
Priority Boarding:

 Enjoy the convenience of priority boarding at the dedicated Club Europe check-in desk and fast-track security at London airports.
Extra Space and Comfort:

 Club Europe seats provide added legroom, making your journey in European skies comfortable and spacious. The Club Europe cabin is situated at the front of the plane, with the middle seat free, so you can always enjoy a guaranteed window or aisle seat. 
Exquisite Dining:

 Club Europe passengers are treated to delectable dining options. Savor a gourmet meal with fine wines and beverages, ensuring your journey is a gastronomic delight.
British Airways Business Class, Club World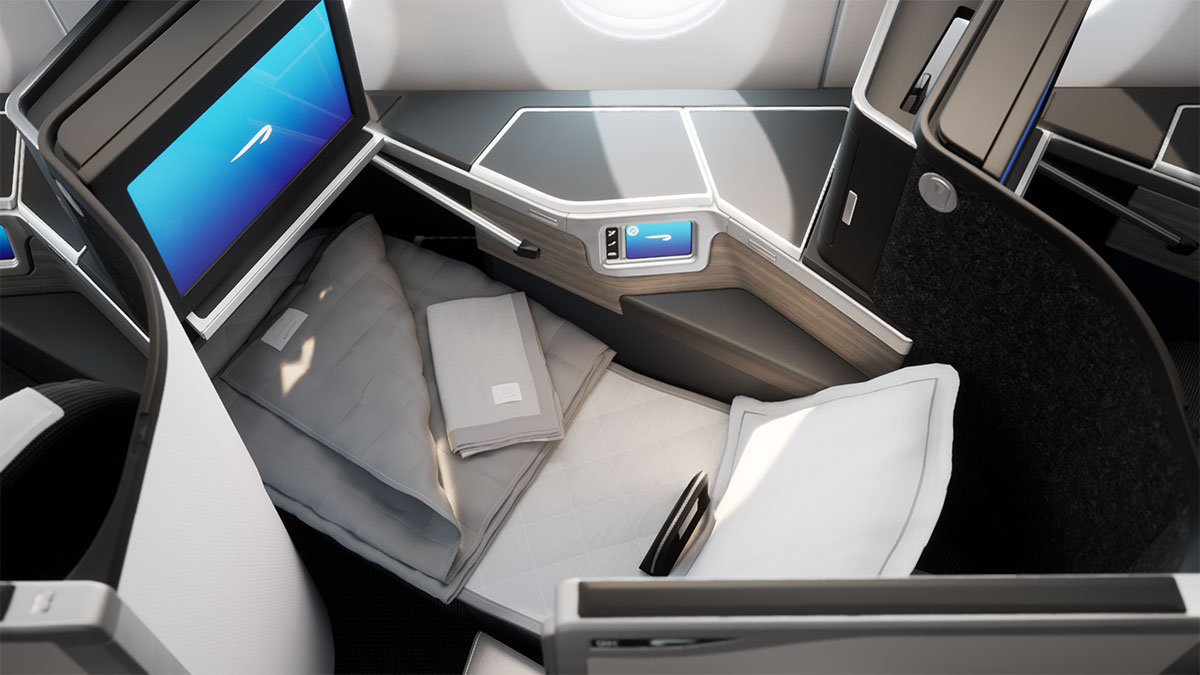 Club World, British Airways' long-haul Business Class, redefines luxury in air travel. From sumptuous seats to extraordinary service, it's an experience like no other. Here is what you can expect:
AirPortr: 

Can collect your baggage from your doorstep and check it into your flight on your behalf.
Baggage Allowance:

 Bring a cabin bag, laptop, handbag, and two bags in the hold.  
Dedicated Club World check-in desk

 Fast Track security at London Heathrow, London Gatwick, and New York JFK. Plus, Priority boarding.
Arrival Lounge:

 Upon landing, enjoy the comforts of the arrivals lounge, where you can freshen up, have a meal, or catch up on work before continuing your journey.
Revolutionary Seats and Cabins, 

 Club World features the iconic British Airways flat-bed seats, providing unparalleled comfort for long-haul journeys. Each seat offers direct aisle access, ensuring both privacy and convenience.
Business Class, Club World Cabin
(6ft 6in) fully flat bed 

Luxurious bedding by The White Company

17″ high-resolution screens with the latest films and music

Digital seat functions for the most comfortable seat position

Noise-canceling headphones

On-demand service on all flights

Access to personal charging points

High-speed Wi-Fi on most aircraft
Impeccable Dining:

 Savor gourmet meals crafted by top chefs, complemented by an extensive selection of wines and beverages. 

You can choose a main course with a starter, dessert, and cheese—furthermore, BA's r signature afternoon tea features on some routes. 
In Conclusion 
British Airways Business Class is a testament to opulence and sophistication in air travel. With Skylux Travel as your trusted travel agent, you can unlock the full potential of your British Airways experience. From competitive pricing and personalized service to detailed BA flight details, Skylux Travel ensures that your journey is seamless, memorable, and nothing short of extraordinary. So, elevate your next trip by choosing British Airways Business Class and Skylux Travel as your travel partners. Your adventure begins the moment you step on board.