In our new blog, Top Differences Between Business class Bed seats, we will be looking at 3 renowned airlines with beds. In addition, we will lay out all the information you will need to answer the question, which Business class bed seat is the best? 
When choosing your ideal flight with bed seats, there, of course, is a lot to take into consideration. For instance, some airlines, such as American Airlines- will offer differing business-class services and cabins depending on if your flight is long haul or domestic. Therefore, knowing what it is that you require from your flight will ultimately help you choose the perfect option for you. So let's look at the top 3 airlines and find out what you can expect.
Delta business class, lay down seats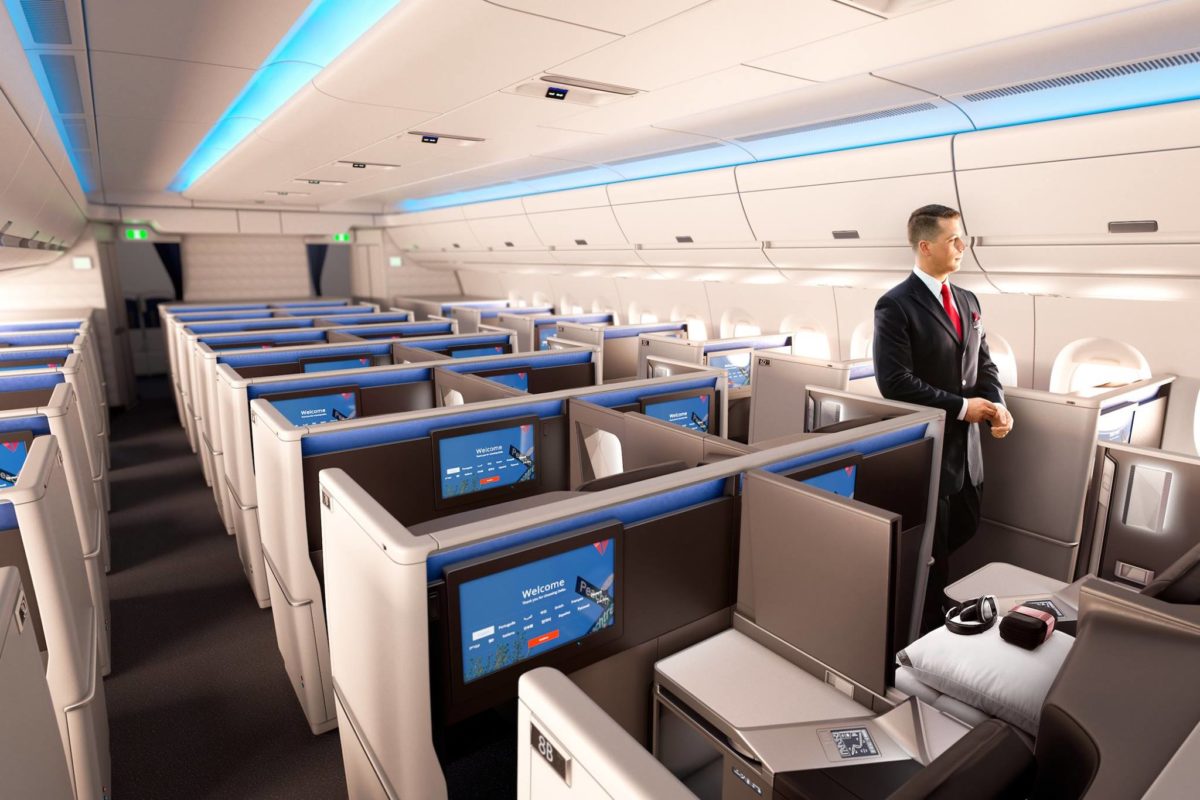 Delta upgraded its business class services, renaming and repacking it to Delta One. Subsequently, introducing full-height doors and direct aisle access, as well as new business class seats. As a result, Delta One business-class cabin is available on long-haul international flights and in select long-haul domestic markets. However, Qatar has also introduced their new award-winning Qsuite if you want to compare the two read our on Qatar Airways New Business Class Seats: Revealed
What you can expect from Delta one
180-degree flat-bed seat

Westin Heavenly In-Flight Bedding/ Oversized duvet and down-alternative pillow

Full-height doors and privacy dividers between center suite

TUMI amenity kit, offering eyeshades, socks, LE LABO lotion, and lip balm

Dedicated in-cabin flight attendant

Staggered 1–2–1 formation

20 to 24 inches wide and 76 to 81 inches long in bed mode

Delta Studio: For personal devices or seatback screen with noise-canceling headset


110-volt outlets at every seat, including USB ports
American Airlines flatbed seats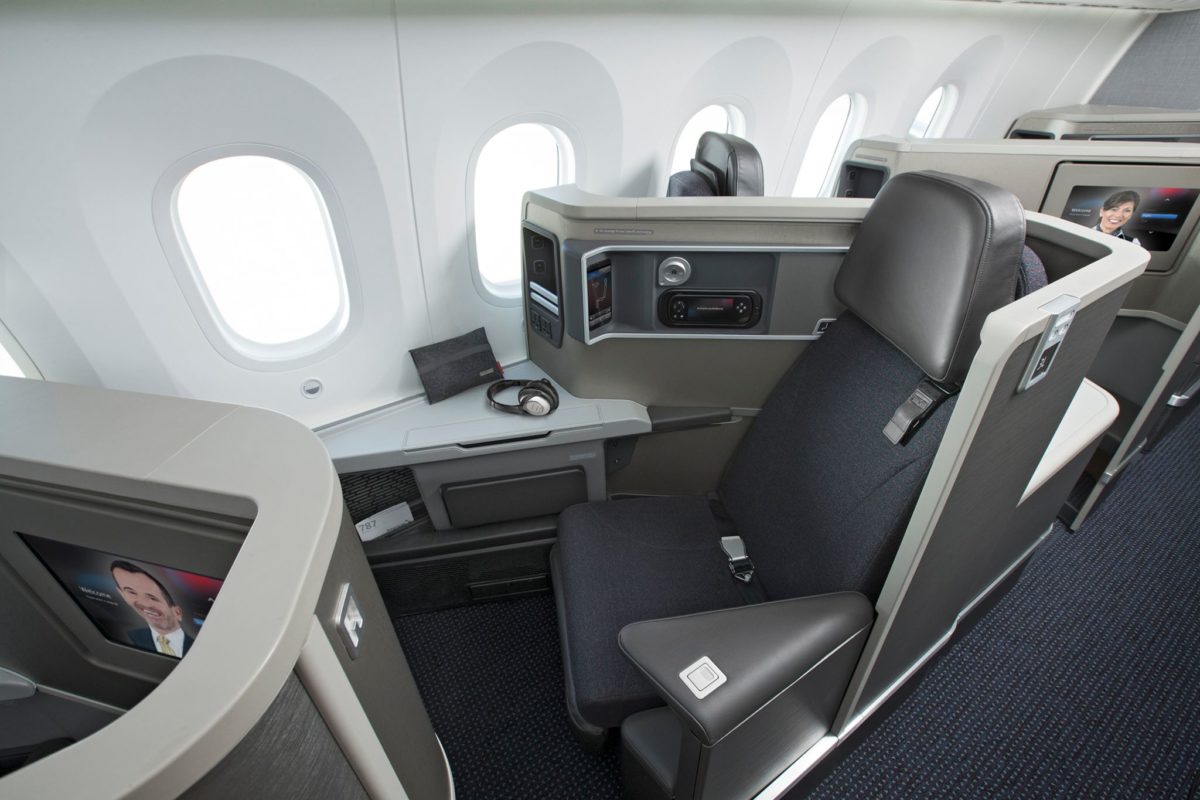 As this blog is looking at airline seats that turn into beds, we want to look at American airline's flagship Boeing 777-300ERE. The first reason is that the Boeing has a seat count of 52 for business class and secondly because the 777-300ERE is one of the newest addition to American Airlines' fleet.
Seat width: 20.5″

Pitch/ 43: Bed Length 75

Direct aisle access

Casper bedding/ Slippers, pajamas 

Shinola and D.S. & Durga amenity kit

Internet access is available for a fee

American Airlines app: stream free library of movies, music, TV shows
Emirates business class bed
Emirates has just been voted Best Airline Worldwide for the eighth consecutive year. Moreover, they have refreshed their Business Class cabins on their latest Boeing 777-200LRs. If you would like to get the full breakdown on flying business with Emirates, check out our ultimate guide.
Soft leather fabric 

60-inch pitch that reclines to 2m long 

38 fully-flat seats arranged across seven rows

Personal minibar

Emirates Bvlgari amenity kits ​​​​​​​

23-inch entertainment screen

HDMI port 
Conclusion
All of the above airlines offer quality seats and cabins- however, your inflight experience will depend on where you're flying to and from, and this is where the differences between business class bed seats come into play. 
For example, if you want privacy yet still would like to have access to a beverage when you want one, Emirates is a great option. But if you're flying with a group and want the option to socialize and then retreat to your cabin, Qatar's Qsuite is perfect. 
In short, the level of luxury, as always with business class, depends on your preferences and fondness for details. Although we highlighted 3 airlines for this blog, there, of course, is a whole host more, which can be found in our blog airlines that offer Business class seats.