This blog discusses the Top 7 differences between Business and First Class in 2021. We want to examine the main differences passengers will experience while at the airport and inflight. We will look into the details, comparing Business Class vs. First Class, and try to answer questions such as, is business class better than first class? What exactly are the advantages and disadvantages? And how much do they impact the ticket price?
Availability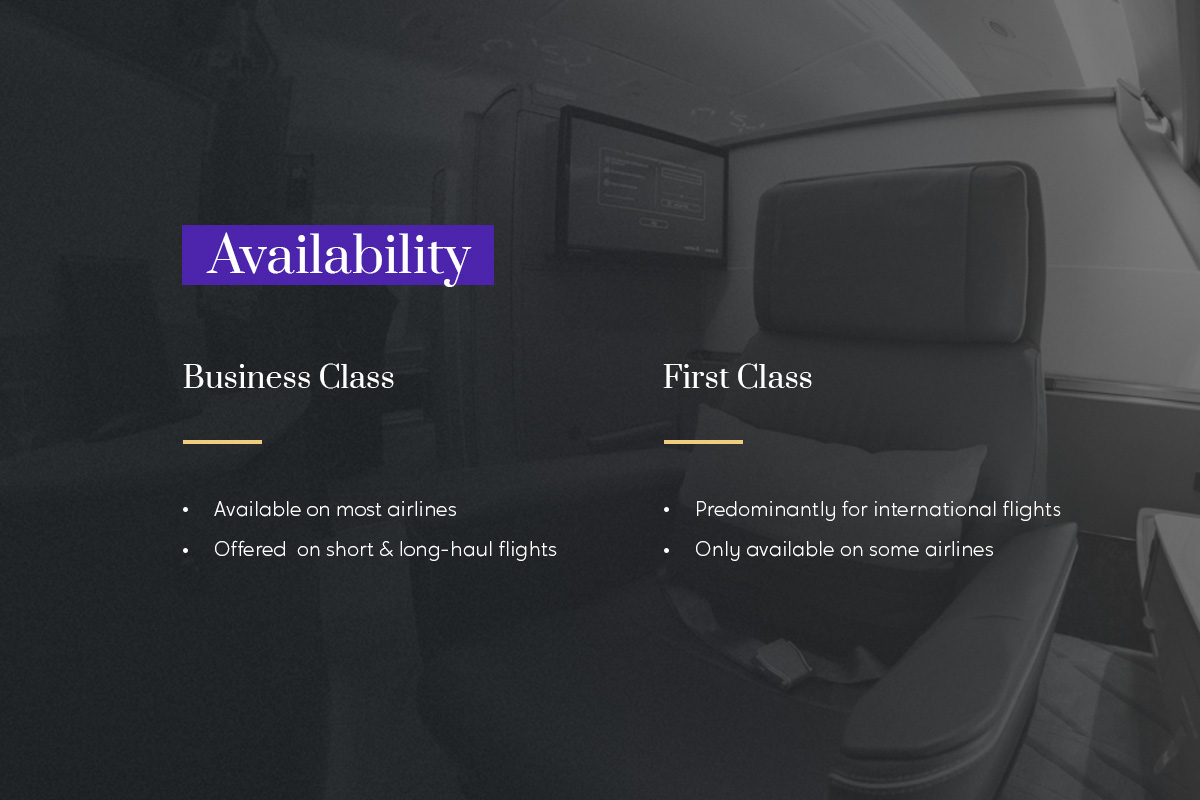 Availability may seem a prominent place to start considering the differences between Business Class and First class. But with many airlines reducing their first class service, using Emirates and Singapore, for example, it means business class seats are often much easier to find. Also, first class cabins require utilizing 2 of their main luxuries -space and privacy, which ultimately means there are not many first-class cabins available.
Chauffeur Service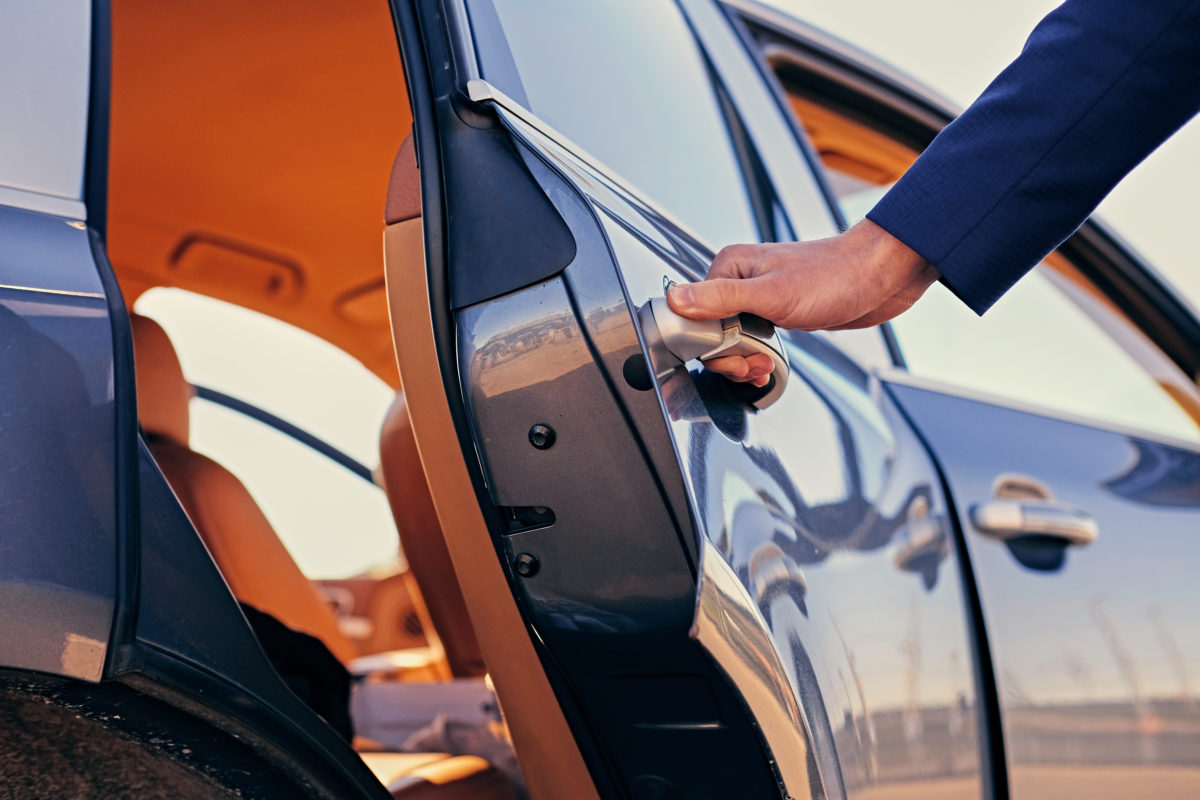 The first aspect to look into is arriving at the airport. Offering passengers a chauffeur service is a great way to set the standard.
For example, Turkish Airway's exclusive drive offers an end-to-end service for both Business class and First class flights with no difference in the vehicle or pick-up points.
Emirates airlines business class and first-class passengers can enjoy the service to up to 70 destinations. In contrast, Etihad has scaled back the service for both classes and is only available in their hub airport in Abu Dhabi.
Lufthansa offers business class and first-class travelers a Limousine Service, but only within the airport. Air China and SriLankan Airlines offer the same service for both passengers. At the same time, British Airways provides a chauffeur within the airport for first class passengers only. You can find out more by reading our blog, Which Airlines Offer Free Chauffeur Service?
Check-in Experience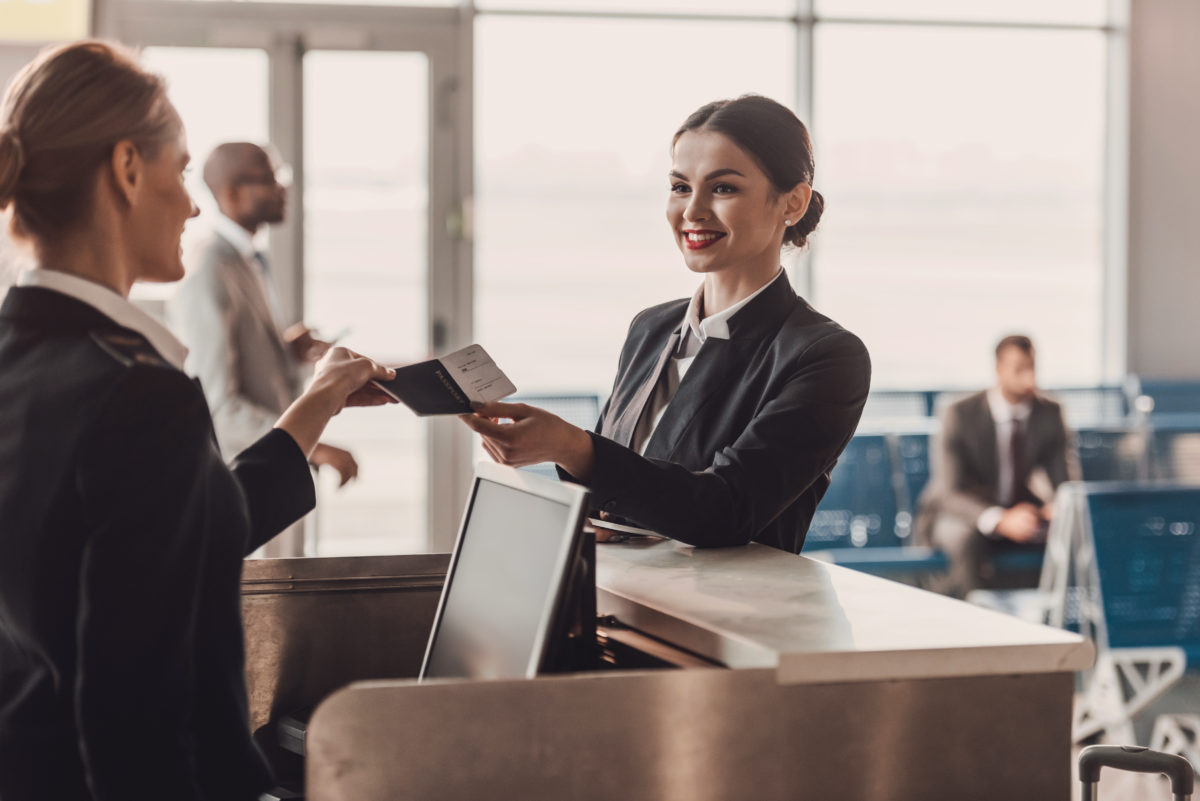 Usually, first-class and business class have their own designated lines for priority check-in. In addition, even though first-class passengers may board the plane first, both queues, compared with economy classes, are much quicker. Another perk to mention is that if you're flying from the airline's hub, you may have the option to wait in a dedicated first-class check-in as an agent takes care of the necessary admin. 
Both offer fast track through security, and as for baggage, both allow you to check in two bags for free. One of the differences between Business Class and First Class you will find on most airlines is that first class will have a different combined weight allowance.
Premium Lounge Access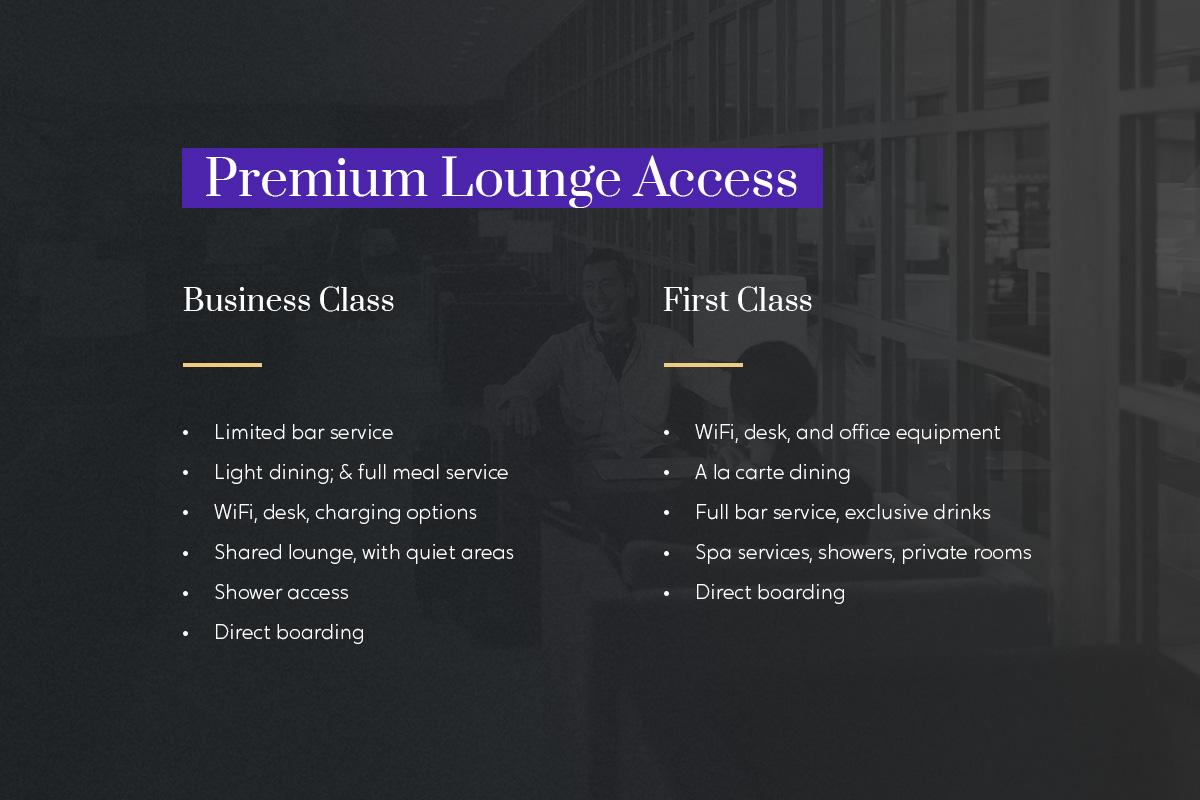 This is where the differences between Business and First Class become apparent. Because if you're a first-class passenger, you will have access to every premium lounge. Meaning you will have access to all available amenities, such as spas, nap rooms, and Micheline Star restaurants.
For example, even though Emirates Airlines business class offers you Moët and Chandon champagne lounge, gourmet dining, direct boarding, quiet areas, and Complimentary Wi-Fi. Emirates first class offers shower spas, a cigar bar, an in-lounge duty-free boutique, a Business Centre with secure charging stations, and even a wine cellar with expert sommeliers-to name just a few amenities on offer.
Read our blog Emirates business class, to find out more on premium lounges access.
Cabins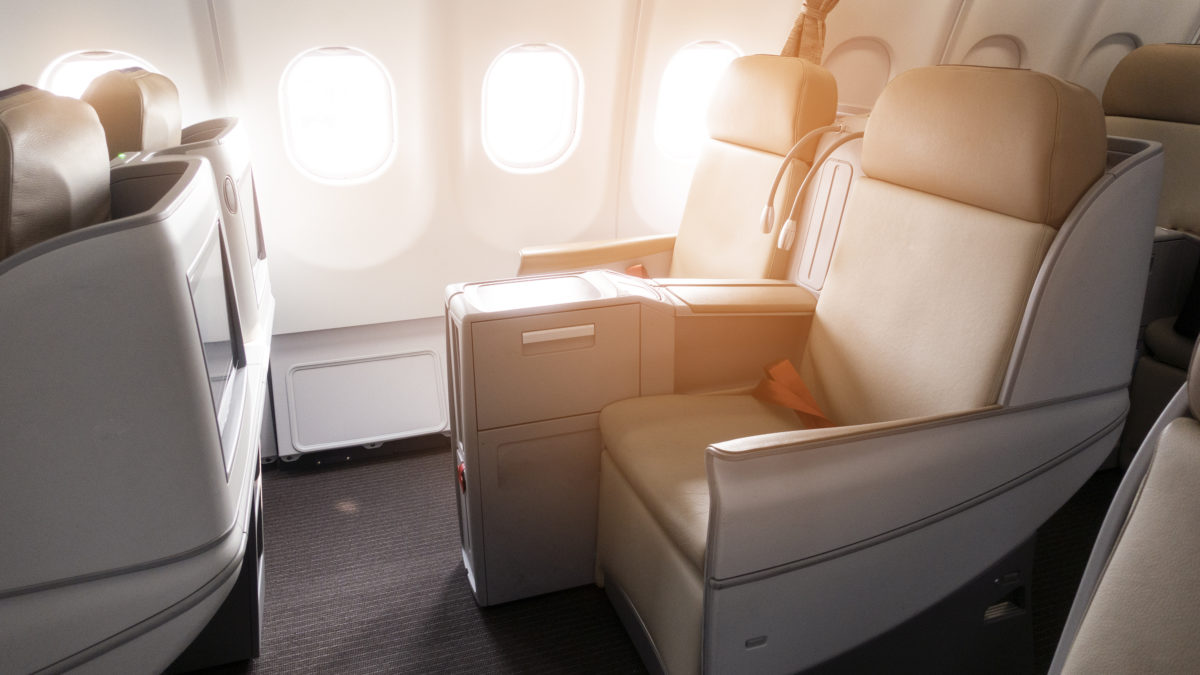 This choice really does come down to personal preference and what you require from your inflight experience.  Qatar Airways First Class cabin is marketed as 'your private sanctuary' Complete with an ultra-comfortable fully lie-flat bed that can become a comfortable workspace with laptop power, USB plug, and onboard Wi-Fi.
And then compare it to Qatar's award-winning Qsuite for business class, which boasts of a fully adaptable area. Not only does it offer privacy with the implementation of doors, but the Qsuite also has movable panels that will also allow you to transform your space into a social area. Meaning if you're traveling with family or business colleagues, you have the option to party in the sky and retire to your own space when you want to.
For a full break on the Qsuite read our ultimate guide to flying with Qatar.
Business Class VS First Class Inflight Dining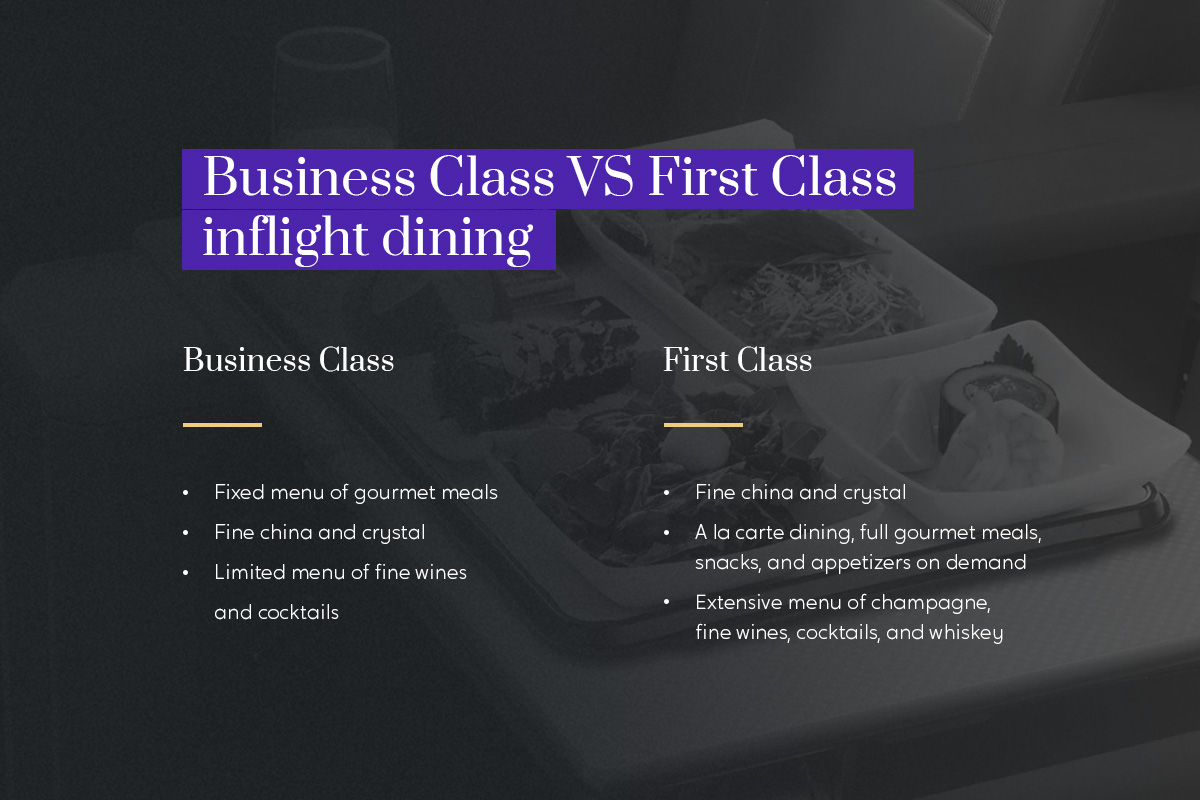 Inflight dining is another area where the differences between Business Class and First Class become obvious. Emirates has assembled a team of 4 award-winning international chefs to design their premium menus. Both classes serve their meals on Royal Doulton fine bone china. Even though the first-class menu offers more choices, the big difference is that you can customize your meals and order what you want when you want it.
Both business and first-class have access to the A380 onboard lounge, which serves cocktails, spirits, and beer. Throughout the flight, First-class passages can sample limited edition vintage champagne, wine picked and parred by their sommelier, and The Dalmore King Alexander III, a single malt created exclusively for First Class. You can find more about first class dining by reading our blog, Best First Class Food In 2022.
Amenity Kits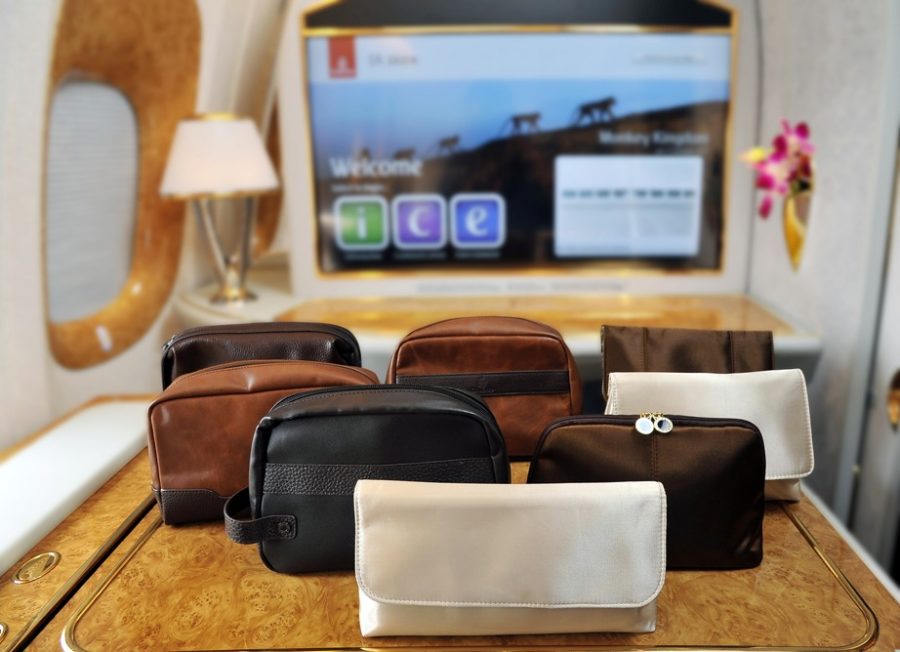 If the little details matter, you will find them in the slight differences between Business and First Class amenity kits. For instance, Emirates first class flyers will receive one of four rotating Bulgari kits, which include: a dental set, tissues, a fold-out hairbrush, a refresher towel, and Bulgari body lotion and lip balm with Bulgari nourishing hand cream, Eau de Cologne, nourishing face emulsion, and a make-up mirror added to the female kits.
The business-class amenity kits also come in four designs for each gender, but without the Eau de Cologne for ladies and the refreshing towel for gents – with Rexona roll-on antiperspirant also replacing the Lynx spray. We have gone one further and created a blog on the Best Airline Amenity Kits 2022.
Conclusion
When it comes to luxury, both classes, compared with economy class, offer passengers an opulent experience. The main differences between Business and First Class can add up when it comes to the price tag, with the average price of business being 2X that of the economy and first-class 6X the cost.
If you're trying to decide which class is best for you, by weighing up the pros and cons of each service, then you may find it comes down to what level of exclusiveness and to what extent the finer details encapsulate your idea of luxury.
Having said that, if you're looking to upgrade from economy for a notably different experience, then business class would be a great way to go! So why not view all our best deals on luxury Business class flights?