The past year has seen the travel and tourism industry take the financial brunt of border lockdowns, with business travel especially hard Hit. As a result, pre-pandemic forecasts predicted that corporate travel spend would top $1.7 trillion by 2022. GBTA is now predicting the business travel industry will actually suffer a revenue loss of up $820.7 billion! However, with domestic travel on the rise airlines are looking to diversify by pivoting into the leisure travel market. This blog will be looking at 5 of the best airlines to fly business with, to see how the pandemic has affected their services and what we might expect from them over the summer season.
---
British Airways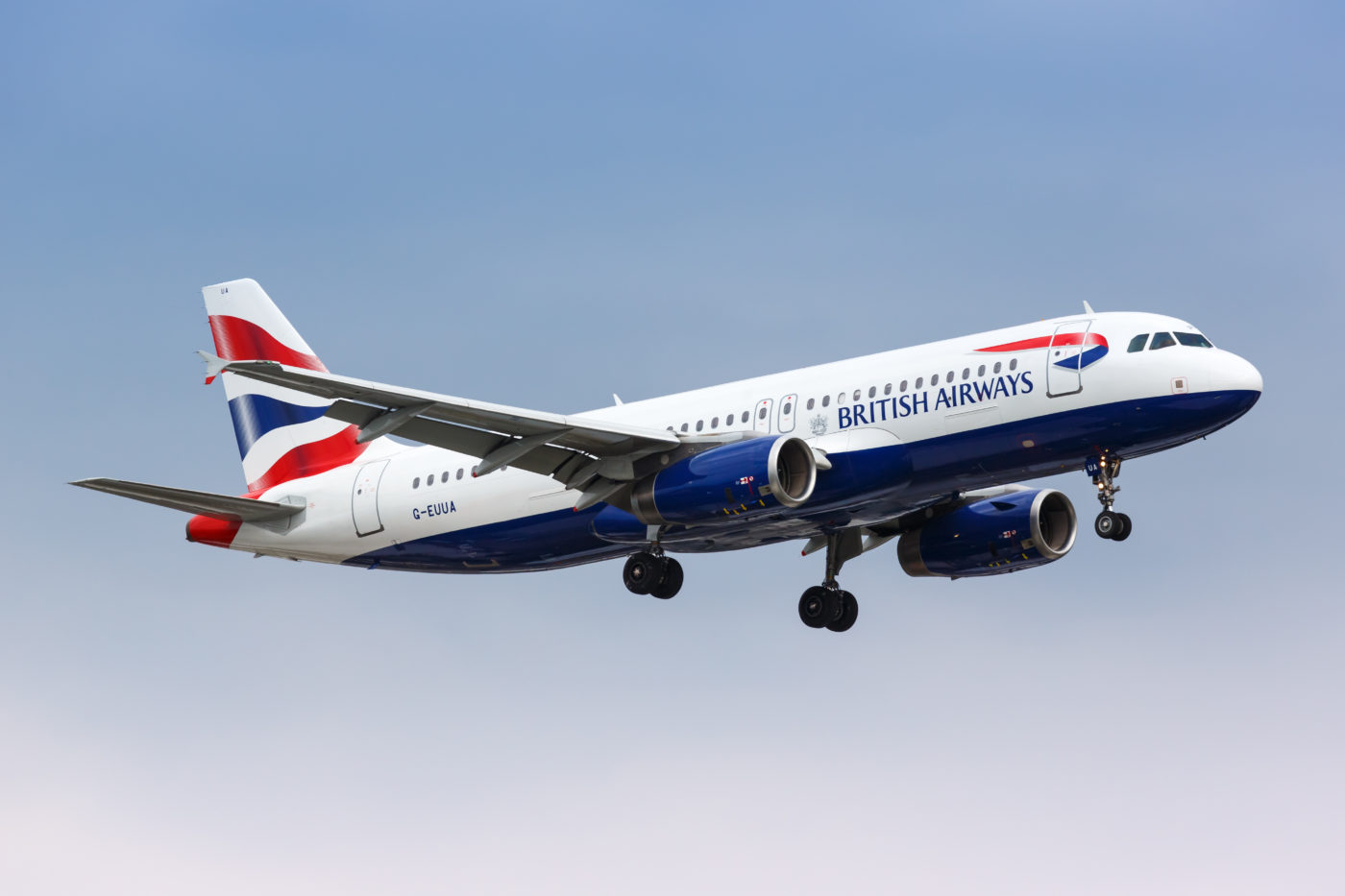 Like all airlines that offer business class, British Airways have suffered immensely, and it's easy to see why! For instance, if we consider the impact of international flights restriction and pair it with the need and opportunity for corporate travel, we can see why the numbers have dropped off. Then, of course, there is the downgrading of business class advantages, such as the closures of spas, and lounges, with the fast check-in option, now subject to individual airports.
However, it's not all bad news! As of May BA will be adding new destinations for both long-haul and short-haul routes, in Europe and Asia. Similarly, BA is considering using twin-aisle planes for short trips to Greece and Spain.
Therefore the announcement of ''Club Europe" business class cabins on all of BA's UK domestic routes from Friday 31 March 2021 suggests an interim step into the domestic leisure market is on the horizon.
5 Reasons to fly business with British Airways
Entertainment
Every seat has a 12″ flat screen and noise-canceling
headphones.
Club Europe seats
Are situated at the front of the plane, with the middle
seat always kept free.
Airport Lounges
You can enjoy a range of delicious food and drinks
delivered directly to your table.
Baggage allowance
You can take two bags with you onboard – one full-sized cabin bag plus a laptop or handbag; with the option of checking in two bags into the hold.
Fast check-in
A smooth and efficient, fast-track check-in; available in selected airports.
Emirates 

When flying with Emirates award-winning business class you would rightly expect a chauffeur-driven transfer to the airport, access to Business Class Lounges, guaranteed priority check-in, the finest onboard gourmet dining, and the best in-flight entertainment. Of course, that was pre-covid. So consequently, the latest news from Emirates is that the chauffeur service will be once again available in Dubai but only in limited destinations, click here to find out more.
As for check-ins, Emirates (terminal 3) is now offering a contactless route called the ' smart journey' which uses facial recognition for a safe and quick onboarding. Also, the Business Class and first-class Emirates lounge at Dubai International airport remains open, so you are still able to relax in the Moët & Chandon champagne bar while enjoying a buffet served at your table. However, all other Emirates Lounges in Dubai and around the world are closed. To check out what in-flight services are running check here. 
With Emirates announcing the plan to restart flights from the US to Greece from June the 1st, they will be hoping for a busy summer! 
5 Reasons to fly business with Emirates
Inflight dining
A selection of delicious meals and premium drinks: All cutlery is wrapped in hygienic packaging.
Contactless journey
Walk seamlessly through the airport using biometric facial recognition.
Inflight entertainment
Over 4000 movies, TV shows, and live TV to choose from.
Premium comfort
Seats recline into a fully flat bed with a soft, comfy mattress and a cozy blanket.
Chauffeur-drive
Currently only available for limited destinations, but keep your eye open as more destinations become available.
Qatar Airways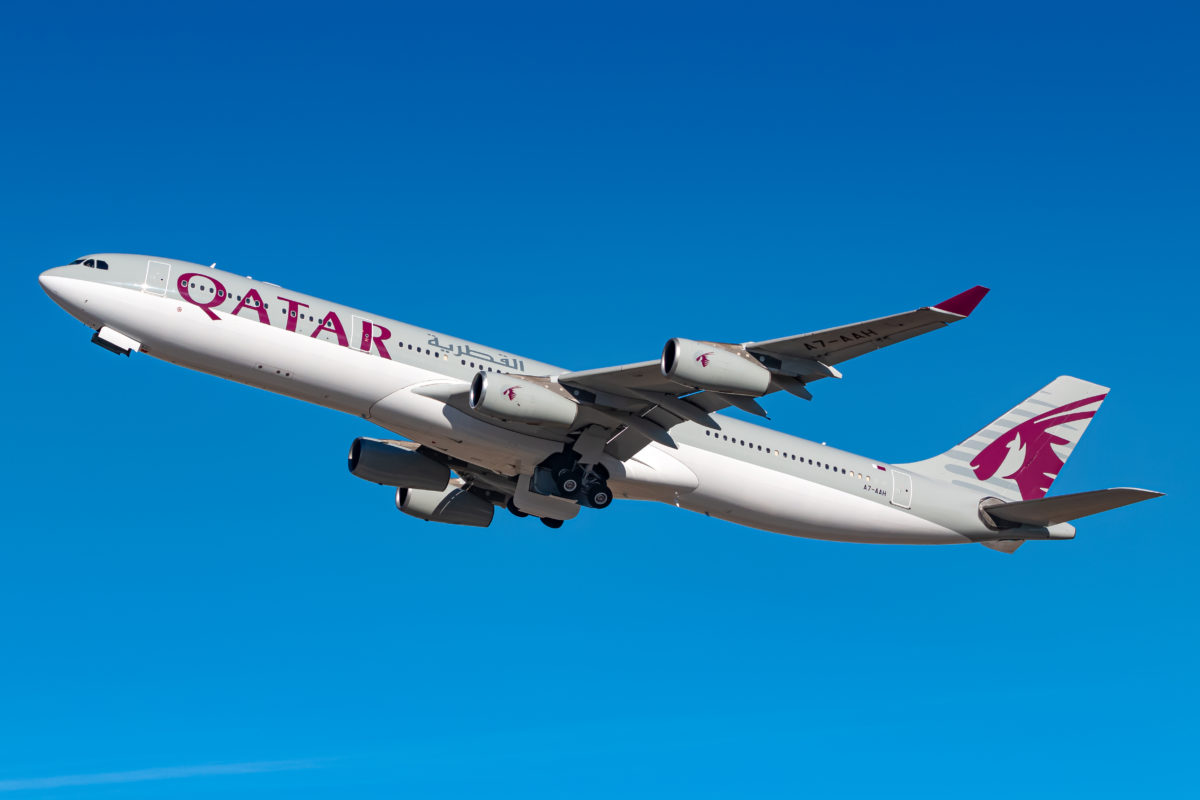 Qatar Airways was the first airline service to receive a 5-Star Covid safety rating by Skytrax. Choosing to install a HEPA air filtration system and to use ultraviolet cleaning technologies were just some of the innovative steps Qatar took to receive the award. During the height of the pandemic, Qatar kept on flying chartered flights taking over 3 million stranded travelers to and from destinations outside of their network! Therefore when it comes to travel safely and playing a part in repatriation, Qatar is one of the pack leaders!
Onboard, the inflight dining experience still offers welcome drinks and refreshing wipes, while the dine-on-demand service allows you to order from the à la carte menu. However, pre-ordered meals are currently unavailable, with onboard social areas temporarily closed. All the comfort and amenities you would usually expect for flights over 2 hours, such as blankets, amenity kits, and loungewear are all still available, making Qatar one of the best airlines to travel business with.
5 Reasons to fly business with Qatar
Comfort
Enjoy direct aisle access with reclining seats.
Class meals in the sky
Enjoy on-demand food choices from à la carte menu.
Onboard connectivity
Wi-Fi and super Wi-Fi are both available.
Cabin privacy
luxury, spaciousness, and elegant design with mood lighting, and fully reclinable seats.
Inflight entertainment
Over 4000 movies and games.
American Airlines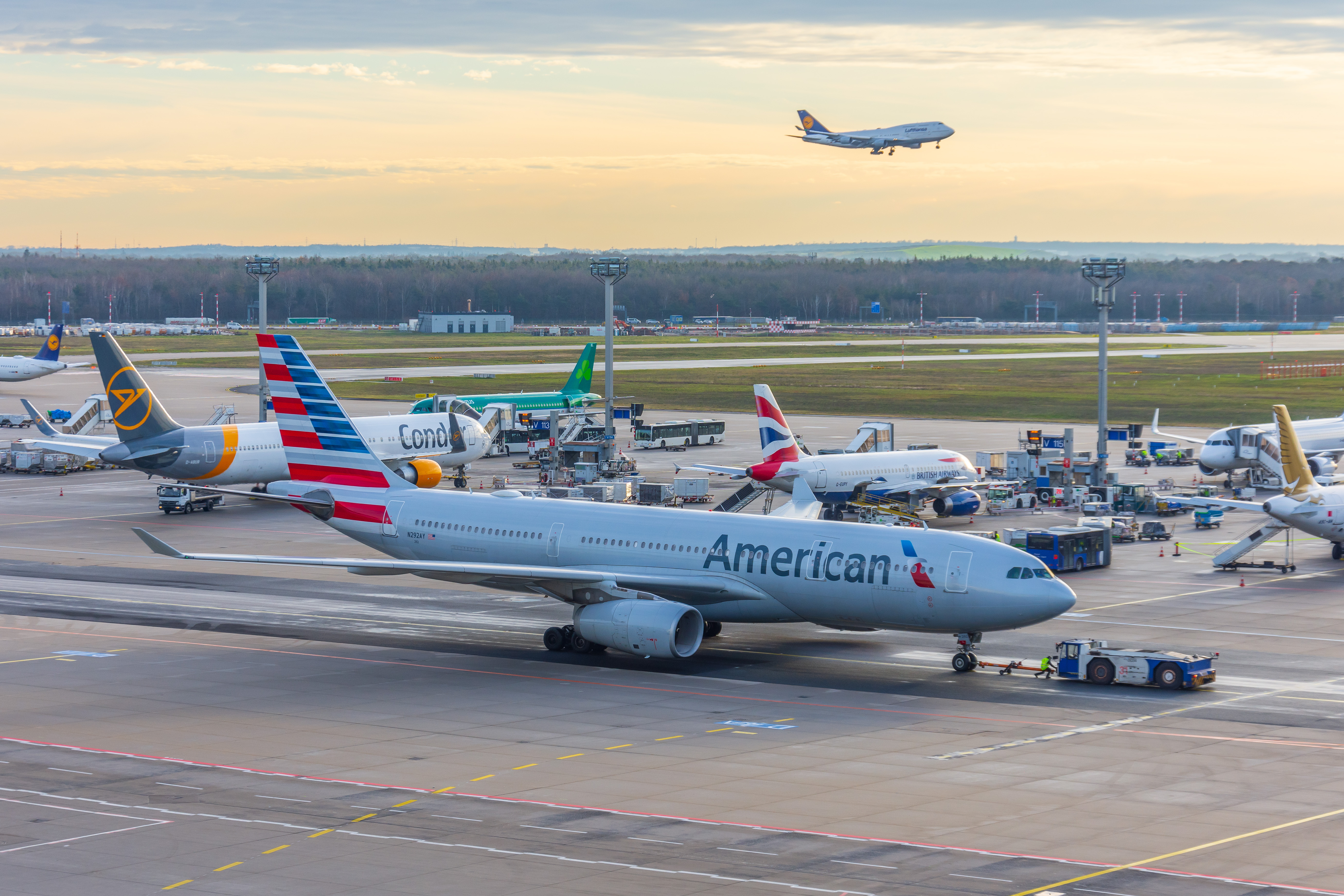 American Airlines business class offers a premium travel experience. For example, one of the safety measures American Airlines is set to introduce is the use of touchless technologies. This means you will not only be able to check-in your baggage using a mobile device, but you will also be able to access your mobile health passport and interact with an AA virtual assistant. Currently, the plan is to phase open Admirals Club lounges. In addition for the most up-to-date news on reopened clubs click here.
Like most business airlines, inflight food and drinks services have seen some changes, for the most up-to-date modifications click here.
5 Reasons to fly business with American Airlines
Priority privileges
Speed through check-in, security, and boarding.
Order food online and enjoy onboard
You can reserve meals starting 30 days (and up to 24 hours) before flights with meal service.
Free Wi-Fi
Never miss a beat while you're on board with Wi-Fi on selected flights.
Inflight entertainment
Free entertainment: Apple books, Apple TV, Apple Music.
Inflight comfort
Get comfortable with our complimentary pillows and blankets.
Lufthansa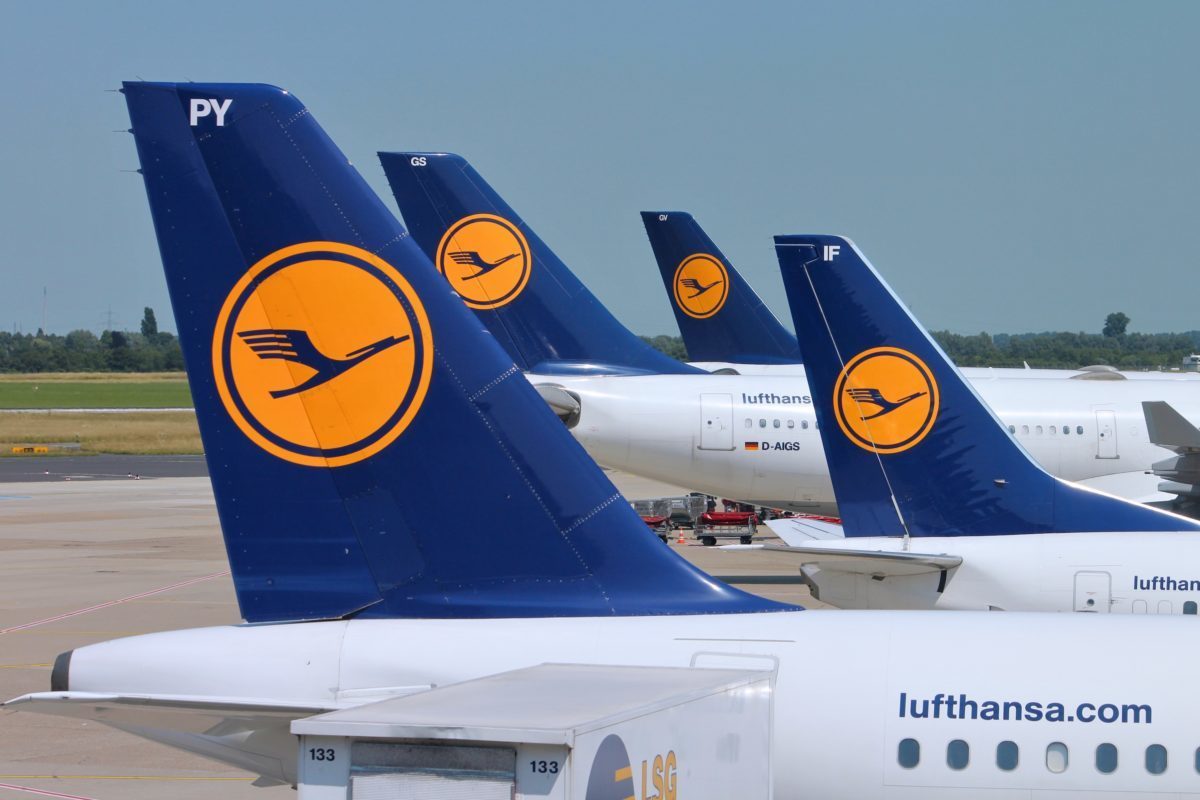 Lufthansa Airways have also simplified their on-board service. However, for business travel, the usual food and beverage services are accessible, along with the option to pre-order special meals. In addition, freshly washed blankets on flight nights are available. For flights of more than 10.5 hours, usual service resumes, meaning mattresses are also available.
At the present time, none of the lounges in Germany are offering catering services, and most other lounges across Europe and the US are only offering limited food and beverages.
5 Reason to fly business with Lufthansa
Priority check-in
As a Business Class passenger, you have the option of checking in at the priority counter.
More baggage
You can take two pieces of carry-on baggage on board with you.
Priority boarding
Lufthansa also offers priority boarding on all European flights with a gate position.
More personal space
The middle seat is always kept empty.
Fine dining
Pe-ordered special meals and the usual food and beverage service are available.
 In conclusion
Although the business class sector has seen routes and services downgraded over the past year, the welcome news of vaccine rollouts and a surge in domestic flights are starting to have a positive effect on traveler confidence. In other words, with international restrictions looking likely to loosen over the summer months, business airlines will be looking to take advantage, even if that means diversifying. In conclusion, whether you are flying for business or leisure, one thing is for certain, the difference between business and economy class is not just in the price! The added sense of luxury and safety measures that these airlines have taken makes flying business a very appealing option.