Passengers who fly with Air France business class will know the airline's standards. Whether we are talking about Air Frances Michelin-starred menu or wines picked by the world's best sommelier. Air France has style taste, and as of 2023, true comfort! Why? Because the airline will equip 12 Boeing 777-300ER with the new lay-flat business seats on international flights.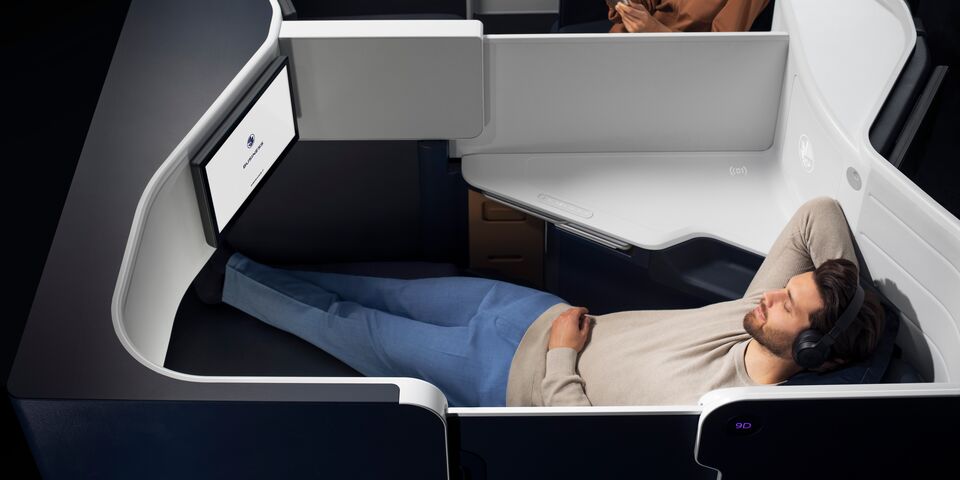 Air France New Business Class Cabin- The Cocoon
When you fly Air France business class  priority check-in, boarding, and access to Air France lounges are standard. In addition, to in-flight entertainment, amenity kits, extra baggage allowance, and priority baggage delivery.
Now with Air France's commitment to style and comfort, business class travelers can enjoy the following;
Seats that convert into a 2-meter long (6'5"), fully flat bed  

Each passenger has private access to their row  

A sliding door for increased privacy

17.3-inch 4K screen
Noise-reducing headphones
Bluetooth connection
Wireless charging capabilities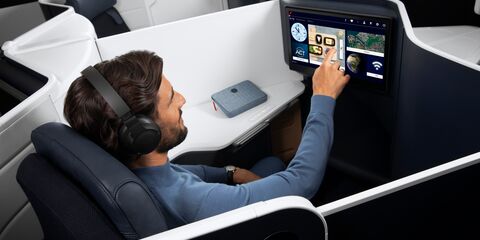 The seat foam has been ergonomically redesigned for maximum comfort and optimal lumbar support, which can transform in one motion into a 2m (6'5") long and 70 cm (2'3") wide sleeping station. Furthermore, your cabin's light will adjust depending on the position of your seat, but it also has a remote for your convenience.
Privacy and Companionship
This is where Air France's new business class cabin separates itself from the competition as it fuses conviviality and privacy. If you are traveling alone, the sliding door opens onto the aisle, and the "Do not disturb" function adds a sense of privacy.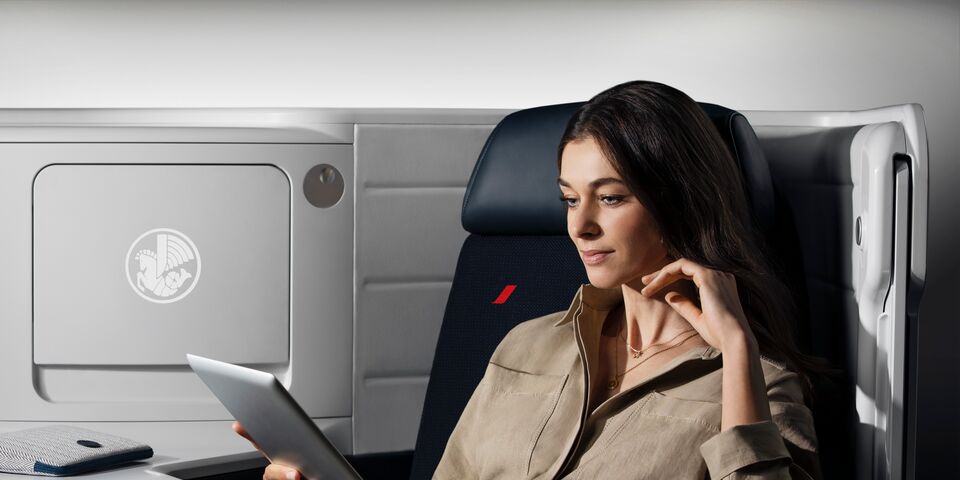 However, this is where the cabin gets interesting. Because if you are traveling with a companion or colleague, the center seats have a wall that lowers to create room for a cocktail table. For comparison, find our blog, Best Business Class Seats for Couples.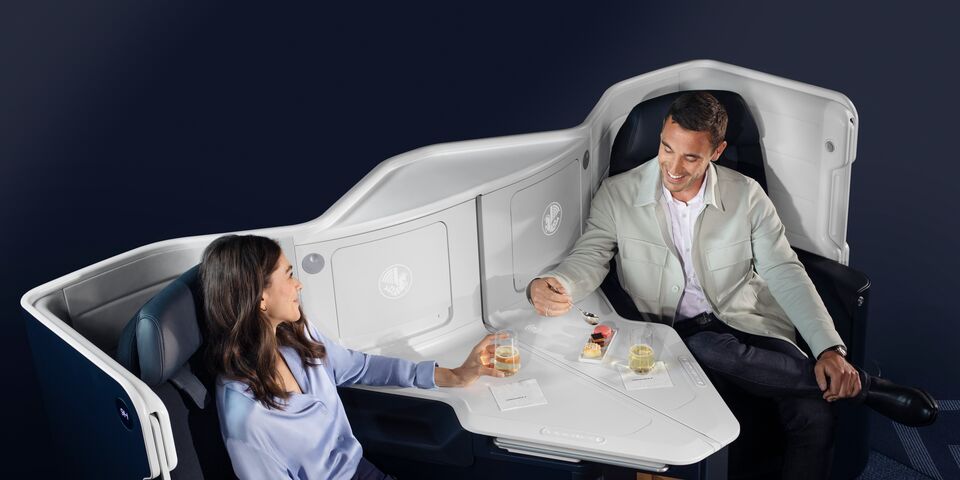 Additional Comfort
Over 350 movies, music choices, and podcasts are available on Air Frances 4K HD screens. For those who need connectivity, Air France offers CONNECT Wi-Fi passes. Each seat has a computer plug, USB A and C ports, and wireless charging capabilities. Furthermore, you can visit a virtual space of AirFrances new Boeing 777-300 business cabin.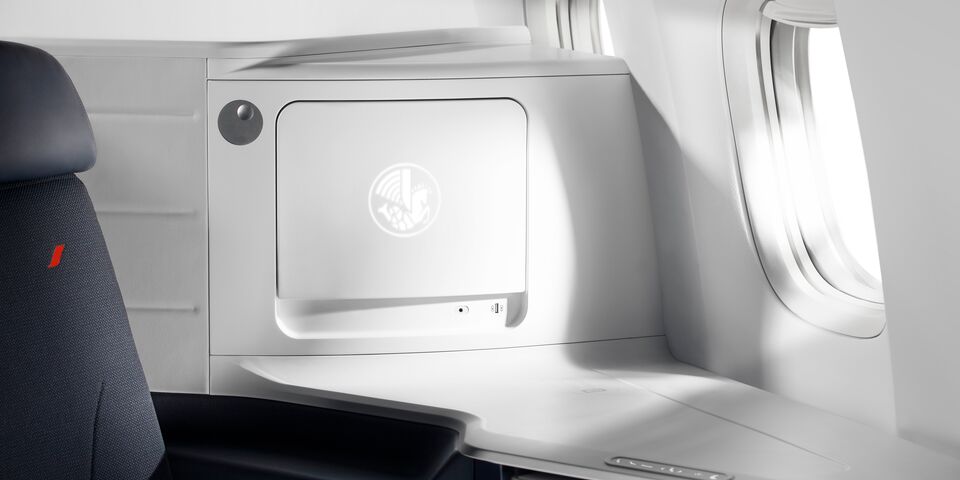 In a Nut Shell
Air France business class for intentional flights has all the details we have come to expect from a 5-star airline. And when you add the Michelin-starred menu and award-winning wine selection to the new cabin offering, how can it not be a huge hit with passengers?
If you want to book international business class flights with Air France, SkyLux Travel has unpublished fares from as little as $ 1,559O. Call (888) 668-0828 for a free quote and save up to 77%* OFF business class flights with Air France.