As the holiday season approaches, the gift of travel becomes all the more enticing. If you're looking to treat yourself to an exceptional journey this Christmas, business class travel is the way to go. Therefore, we've handpicked five of the best business class airlines that will take you to your destination and offer you an unforgettable experience in the skies. So, prepare to unwrap the gift of luxury and embark on a holiday journey.
Best Business Class Airlines 1: United Airlines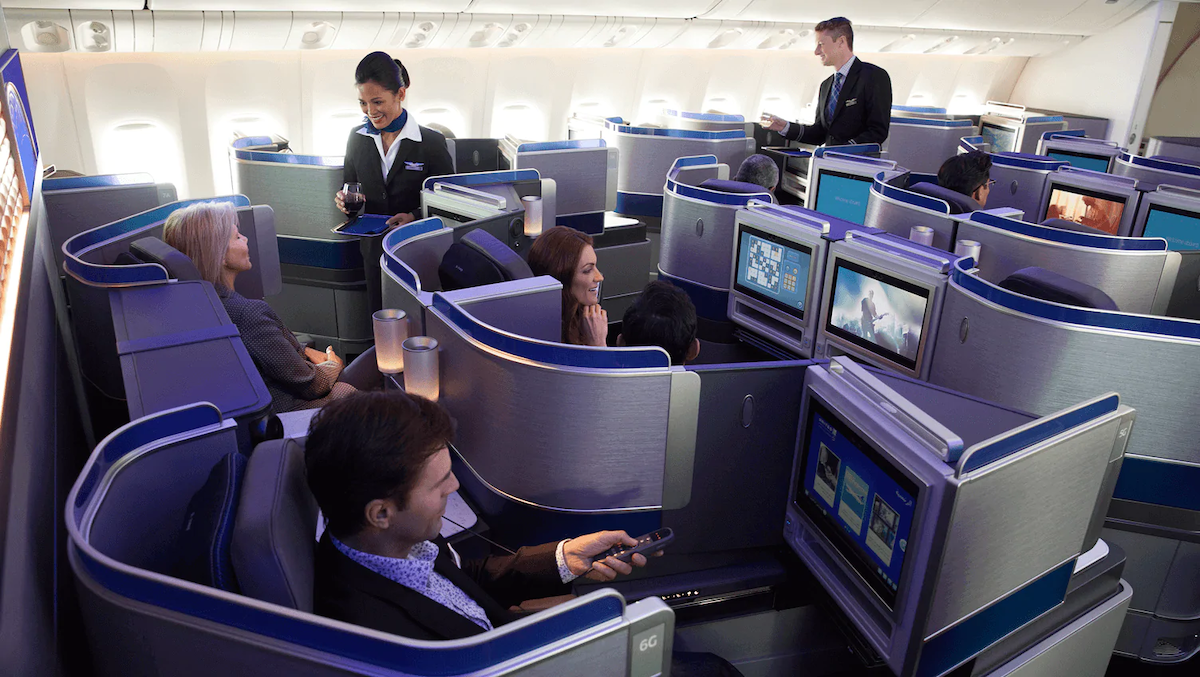 United Airlines offers a remarkable business class experience perfect for your Christmas travel. Enjoy spacious, lie-flat seats, personalized service, and gourmet dining that rivals a high-end restaurant. In addition, Direct aisle access allows you to move freely and experience a relaxing journey. Plus, United's modern in-flight entertainment will keep you entertained throughout the flight. For a full breakdown of what you can expect from United Polaris Business Class, read our blog,  Indulge in Luxury & Fly United Polaris Business Class.
Best Business Class Airlines 2: Turkish Airlines
Turkish Airlines business class is your answer if you seek a blend of luxury and cultural richness. Furthermore, Turkish Airlines was awarded the best airline in Europe 2023 for the 8th time! The airline's renowned Turkish hospitality extends to its business class, with fully flat seats, sumptuous cuisine, and an extensive entertainment selection. The onboard chef and stylish amenities ensure every aspect of your journey is a delight. In addition, you can read our review blog, Turkish Airlines Business Class: 2023.
Best Business Class Airlines 3: American Airlines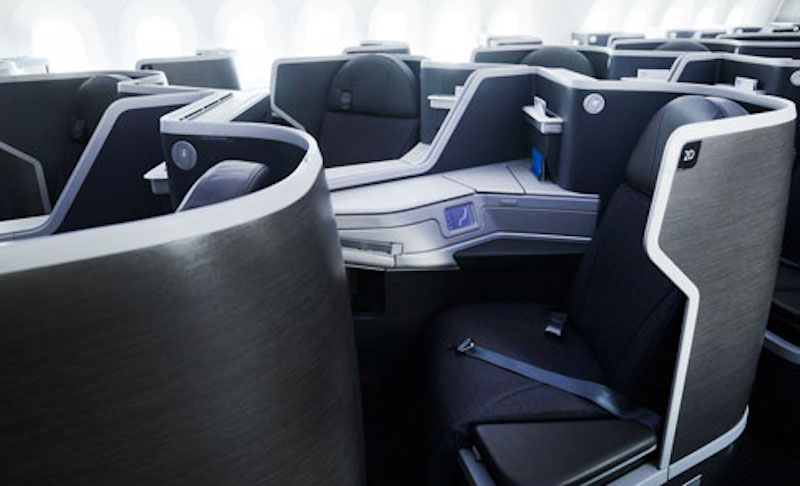 American Airlines business class offers a premium travel experience perfect for celebrating Christmas in style. The seats are designed for maximum comfort and privacy, and the extensive in-flight entertainment options ensure you're entertained from takeoff to landing. As a result, American Airlines sets the stage for a memorable holiday trip with gourmet dining and excellent service. Furthermore, everything you need to know about flying business class is detailed in our blog, American Airlines' Business Class – What To Expect Inflight.
Best Business Class Airlines 4: British Airways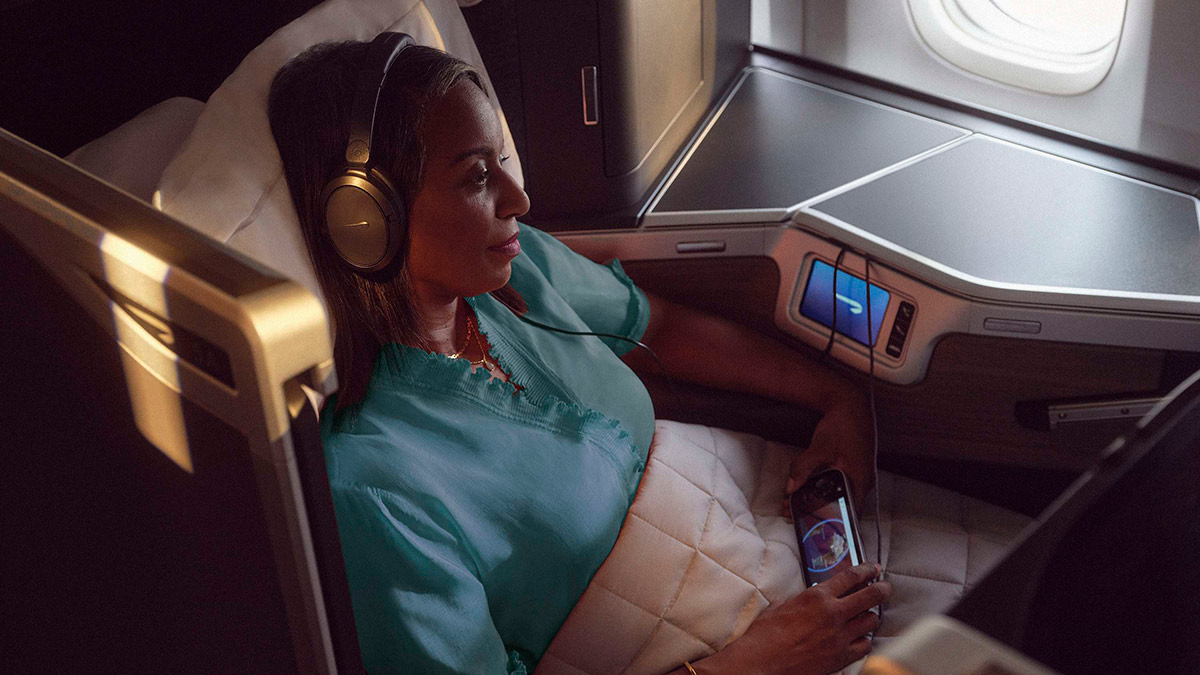 British Airways business class, known as Club World, offers an elegant way to travel during the holiday season. The spacious seats come with direct aisle access, and the onboard dining experience is nothing short of remarkable. Enjoy a selection of gourmet meals and an impressive wine list while being pampered by the attentive cabin crew. Furthermore, if wine is your tipple, check out our blog, Best Business Class Airline Wine Lists
Best Business Class Airlines 5: Qatar Airways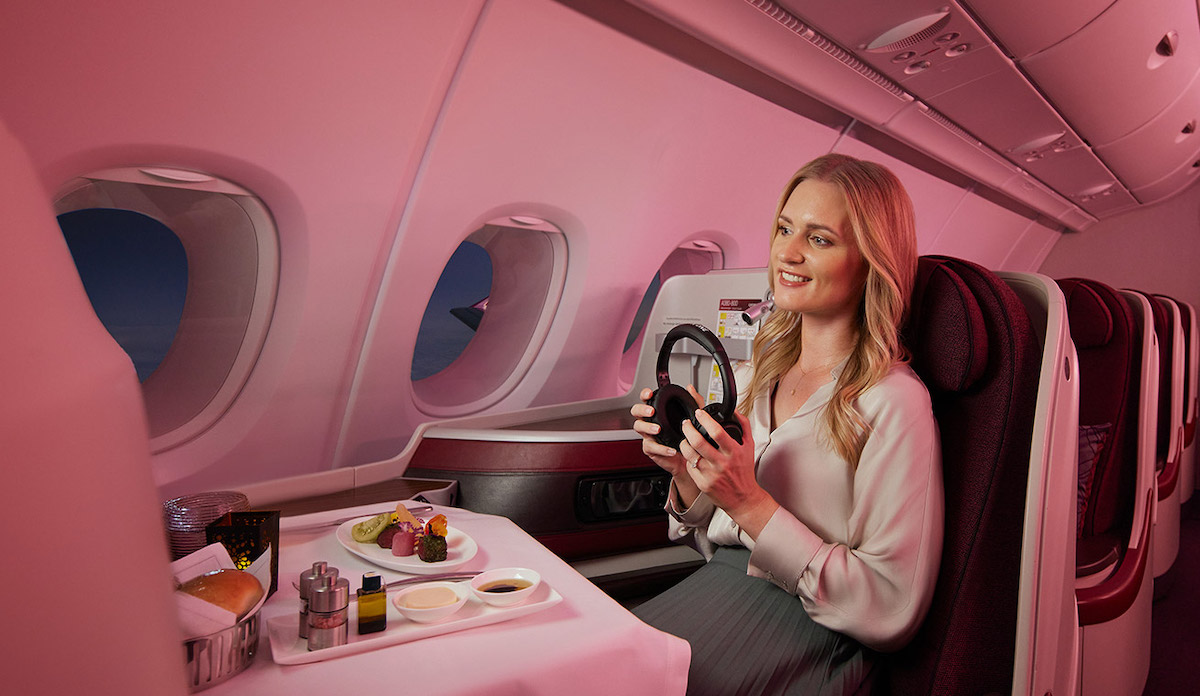 Qatar Airways Qsuite redefines luxury in business class. These customizable suites provide the ultimate privacy and comfort for your Christmas journey. The elegant interiors, world-class dining, and attentive service ensure a festive trip you'll remember for years to come. Qatar Airways' business class promises a tranquil and luxurious escape for your holiday celebrations. Moreover, we have a dedicated blog, The Ultimate Guide to Qatar Airways Business Class, with everything you need to know.
Conclusion
Skylux Travels' team of 300 handpicked travel experts and Personal Travel Managers are available anytime via phone, email, or SMS. Furthermore, they can offer privately negotiated rates on airfares with over 50 major world carriers. As a result, discounts of up to 77% on Business and 80% on First class international are available. 
So, this Christmas, gift yourself the joy of traveling in style and comfort with business class offerings from United Airlines, Turkish Airlines, American Airlines, British Airways, and Qatar Airways. Whether you're savoring gourmet dishes, relaxing in spacious seats, or enjoying personalized service, these airlines promise to make your holiday travel memorable. Unwrap the gift of luxury and treat yourself to a festive journey that sets the tone for a joyful holiday season. After all, 'tis the season to fly in luxury.