With great pride, we can announce Skylux has won the award for Best Luxury Airline Ticket Agency in the USA, 2022. We are delighted that the dedication of our 200 + travel experts has been rewarded by the Luxury Awards. Over the past 12 years, we have amassed a loyal customer base of 45,500+ passengers, with 67% becoming repeat customers. Furthermore, due to our exclusive offers, old and new customers can save an average of $2,100 per flight ticket. More information on how and why can be found in our top 5 reasons why Skylux is the Best way to Book Business Class.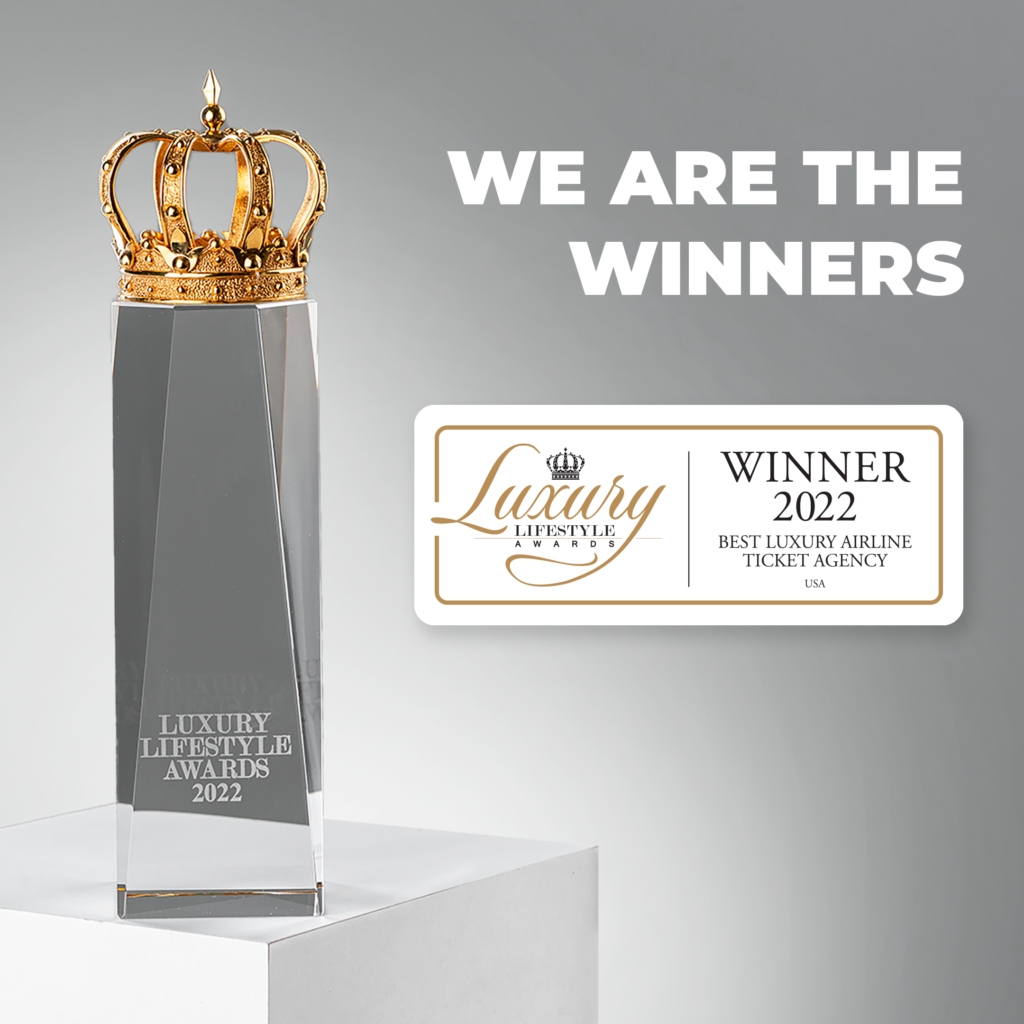 We know what it takes
When booking business class flights, we know it's the details that make the difference. For this reason, we offer 24/7/365 worldwide support before, during, and after your flight. If you plan to travel on business or leisure, we will find the best-value solution to enhance your travel experience and minimize costs. Skylux Travel's experts do the footwork for you, so you can travel cost-effectively and stress-free. Furthermore, when you book business class with Skylux you can expect Extra travel services such as seat and meal assignments, mileage accrual programs, referral, and loyal clients programs.

Whether it's itinerary queries, multi-city routes, or concierge services, such as transfers and hotel bookings, we have you covered. In the meantime, you can find out about all the advantages of booking with Skylux here. 
To conclude 
It's always an honor to see our travel experts and the services we passionately provide recognized by winning Awards. We take great pride in our Excellent rating on Trustpilot of 4.8 out of 5. And accreditations such as an A+ from Business Bureau (BBB.) Which is the organization's highest possible accreditation grade.
For all our lasted business class flights, head to our homepage or call one of Skylux's experts on 888-999-5524