Lufthansa's business class has taken a step up with the acquisition of four A350s from Philippines Airlines. Therefore, our new blog delves into what this means for the new Lufthansa business class and what upgrades passengers can expect. While answering questions, such as does Lufthansa business class have flat beds? And what's inside Lufthansa's business class amenity kit 2022?
Configuration of New Lufthansa Business Class A350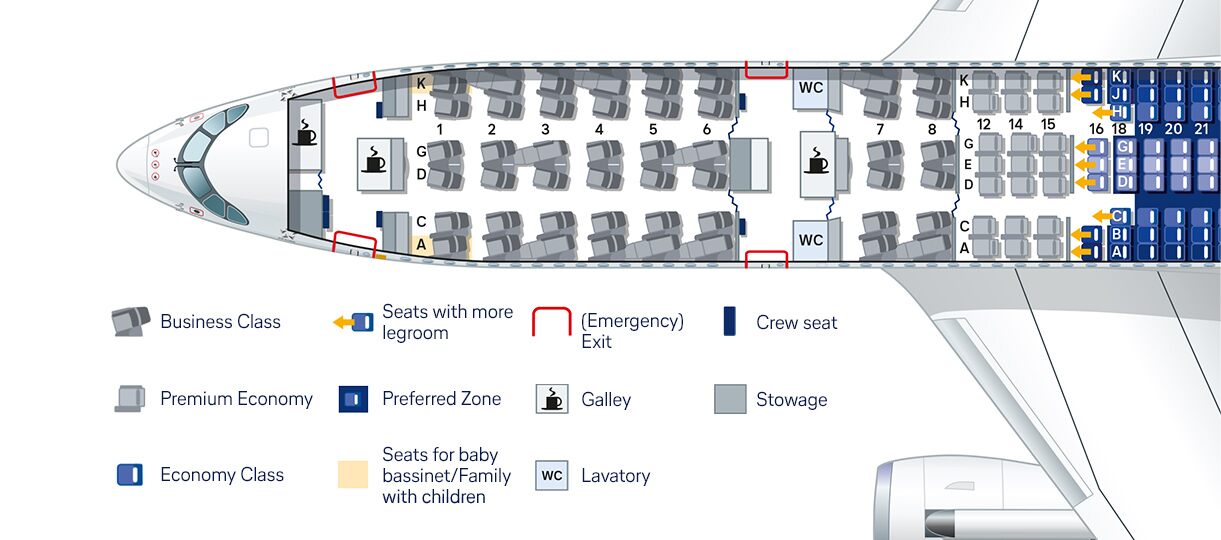 Lufthansa standard Business Class has a configuration of 2-2-2 that offers 48 premium seats. Unlike the new Lufthansa business class A350, which has a 1-2-1 formation with 30 premium seats. As a result, the number of premium seats is less, but the cabins are roomier and have direct aisle access.
The New Lufthansa Business Class A350 Cabins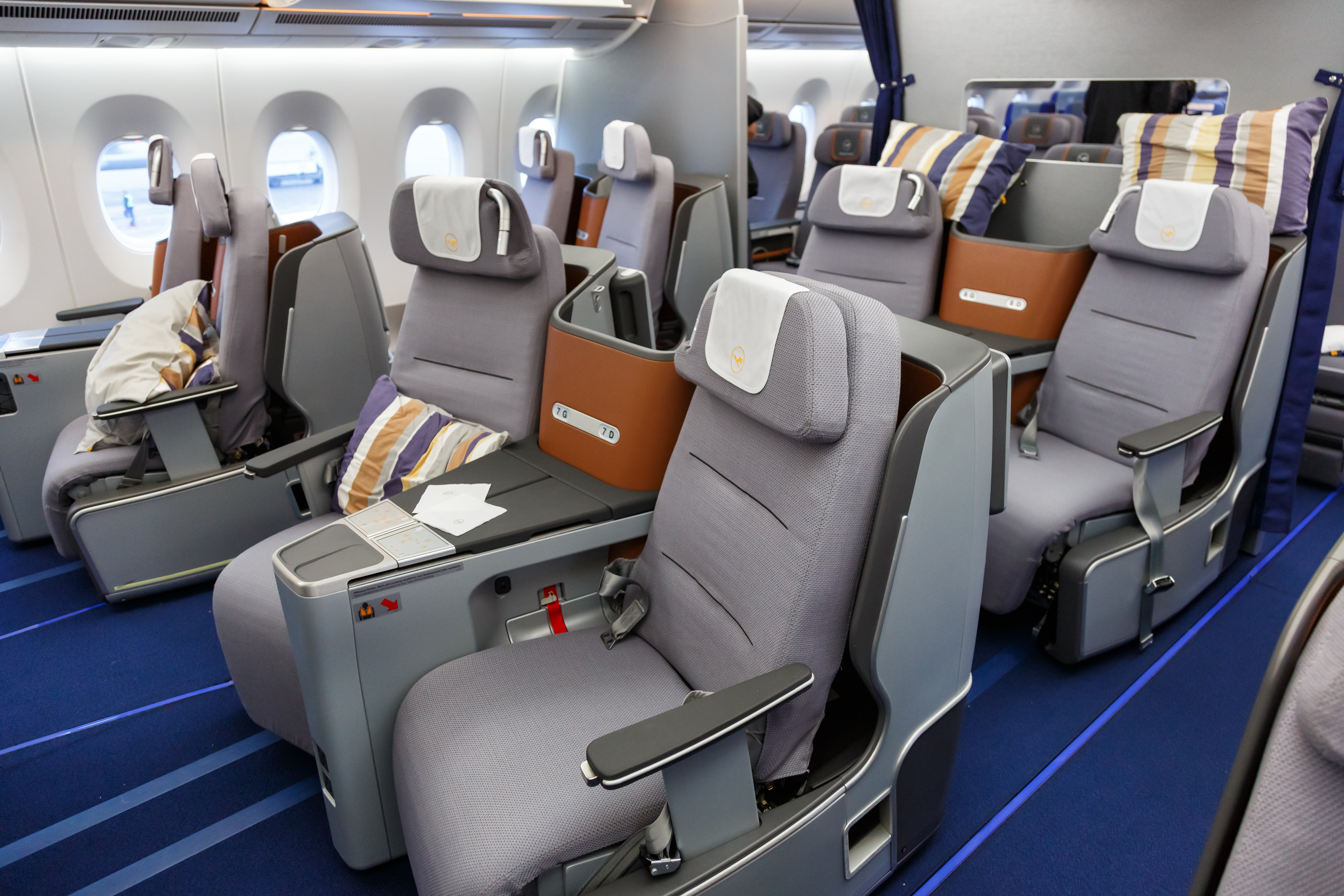 Here we can answer one of the most frequently asked questions, does the new Lufthansa business class have flat beds? The answer to this is yes! The A350 seat converts into a two-meter-long, fully flat bed. Furthermore, increased side panels offer more privacy, while extra storage has also been added. Below is a list of what you can expect:
Personal reading light.

Air cushioning.

Massage function & retractable armrest.

High-resolution, 18.5-inch monitor for the latest films and music.

USB-A connection.
New restaurant service in the New Lufthansa Business Class
The new Lufthansa business class restaurant service has a new motto, Exclusivity born of tradition. Excellence born of passion. Not only can you browse the new wine list before your flight, but you can also check out Lufthansa's new meal menu. In addition, a self-service area is now available, meaning passengers can help themselves to snacks and refreshments between meals.
Amenity kit 2022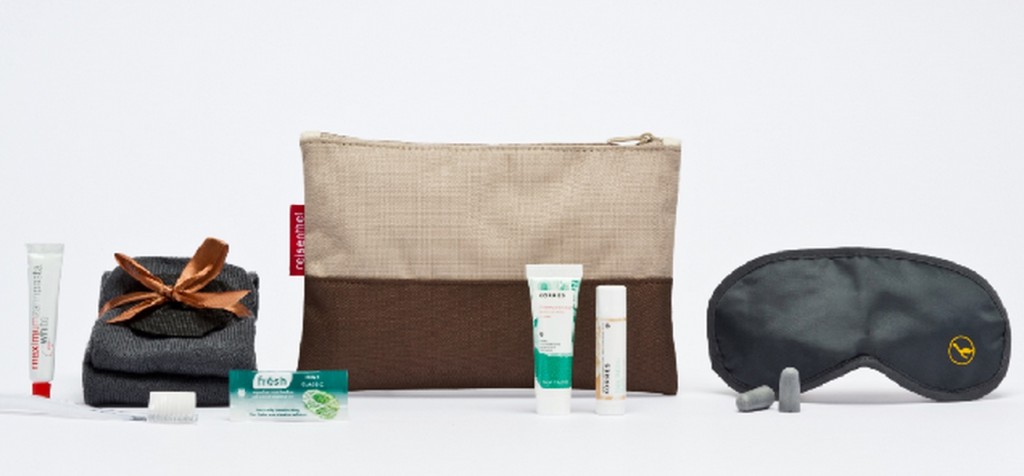 When it comes to the new Lufthansa business class amenity kit 2022 on Long haul flights, a pillow and blanket will be waiting in your cabin, as well as a business class amenity kit, which includes the following:
Socks.

Eye mask.

Earplugs.

Dental hygiene kit.

Korres lotion.

Korres lip balm.
For a comparison read our blog to find out the Best Airline Amenity Kits 2022.
Flight Routes For New Lufthansa Business Class A350
From April 2022, Lufthansa A350s took to the sky from Munich to service routes from the Bavarian capital to popular destinations in Canada, including:
Montreal.

Toronto.

Vancouver.
Summary
The planned overhaul of new Lufthansa's business class on flights from the US  dates back to 2017 and is expected to be completed in 2025. The upgrade will see the new cabins in their flagship Boeing 777-9. Until then, you can save up to 77% on Lufthansa business class flights with Skylux Travel. In addition, if you're mapping out a summer trip, our guide to Top Business Class Airlines flying to Europe 2022 is a great place to start your planning.