During the pandemic, business class flights took a real hit, which is not surprising, as businesses during that period moved online. As a result, the necessity of in-person meetings made the fundamental reason to fly business impractical and unneeded. However, since restrictions have been rescinded and passengers have begun to fly business class for domestic travel, the demand has never been higher! Therefore, we have put together our list of the Best Business Class Airlines 2022.
Best Business Class Airlines 2022: Singapore Airlines
Skytrax awarded Singapore Airlines 5 stars for the quality of its airport, onboard product, staff service, seats, amenities, and more. And Singapore Airlines' new A350-77 is no exception! For example, the new seats are handcrafted from Scottish leather and transform into fully flat beds. In addition, they offer two new seating positions. Firstly, the Lazy Z ensures your weight is centered and balanced. Secondly, the Sundeck is a lounging position so you can stretch and rest your legs on the ottoman in your cabin. Here are a few choice extras you can expect when flying Singapore Airlines business class on their A350-77.
Best Business Class Airlines 2022: Etihad Airways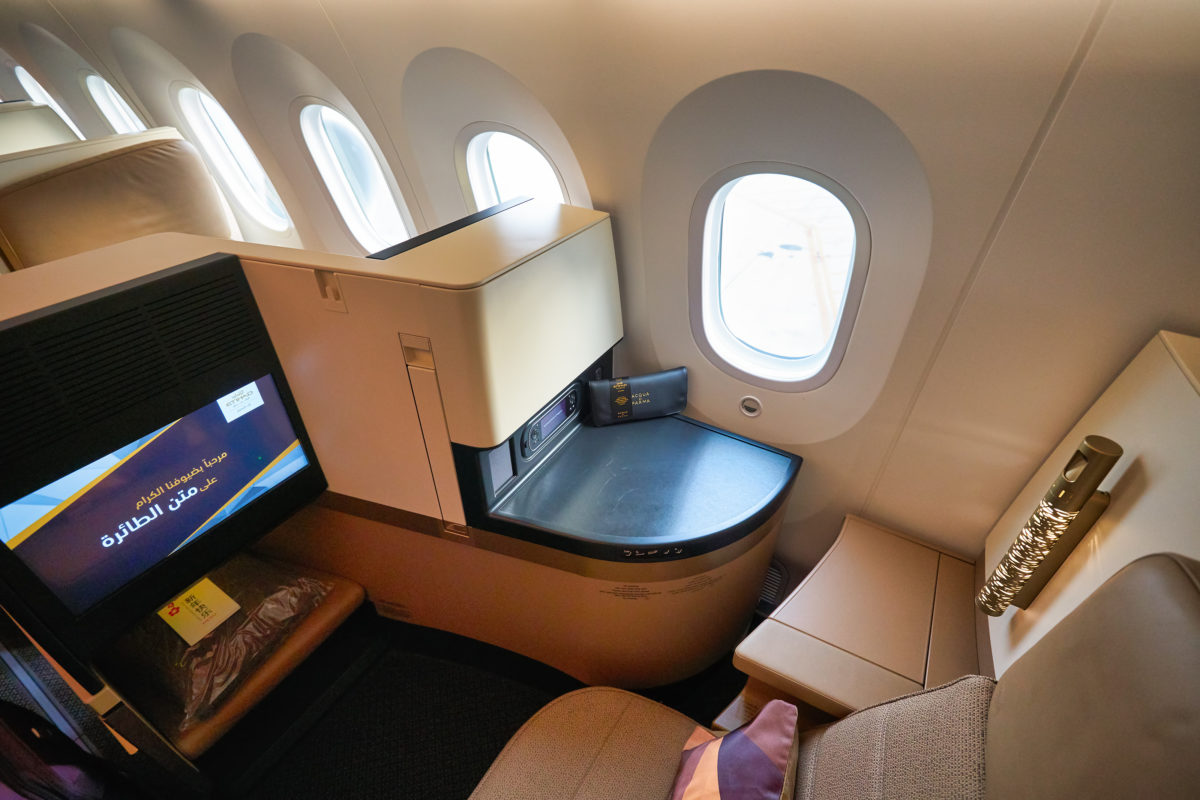 Etihad Airways is known for providing passengers with the little extras that make flying business class a genuinely memorable experience. Services such as Etihad Chauffeur and the availability of relaxation rooms and family rooms in lounges go a long way! From welcome drinks to dining on demand, be prepared to lavish in the care of Etihad's award-winning crew. Furthermore, here are a few additions and services you can expect when flying Etihad business class.
Best Business Class Airlines 2022: Emirates Airlines
Emirate's new Boeing 777 is a two-class plan offering business and first-class seats. Your journey starts with a chauffeur drive to the airport, then direct boarding through the Emirates lounge. Once onboard, you will find newly refreshed cabins with lay-flat seats and a mini-bar. In addition, you will have the choice between three starters and three main meals, paired with wines exclusive to Emirates. Below are some features you can expect when flying Emirates business class.
Best Business Class Airlines 2022: Delta Air Lines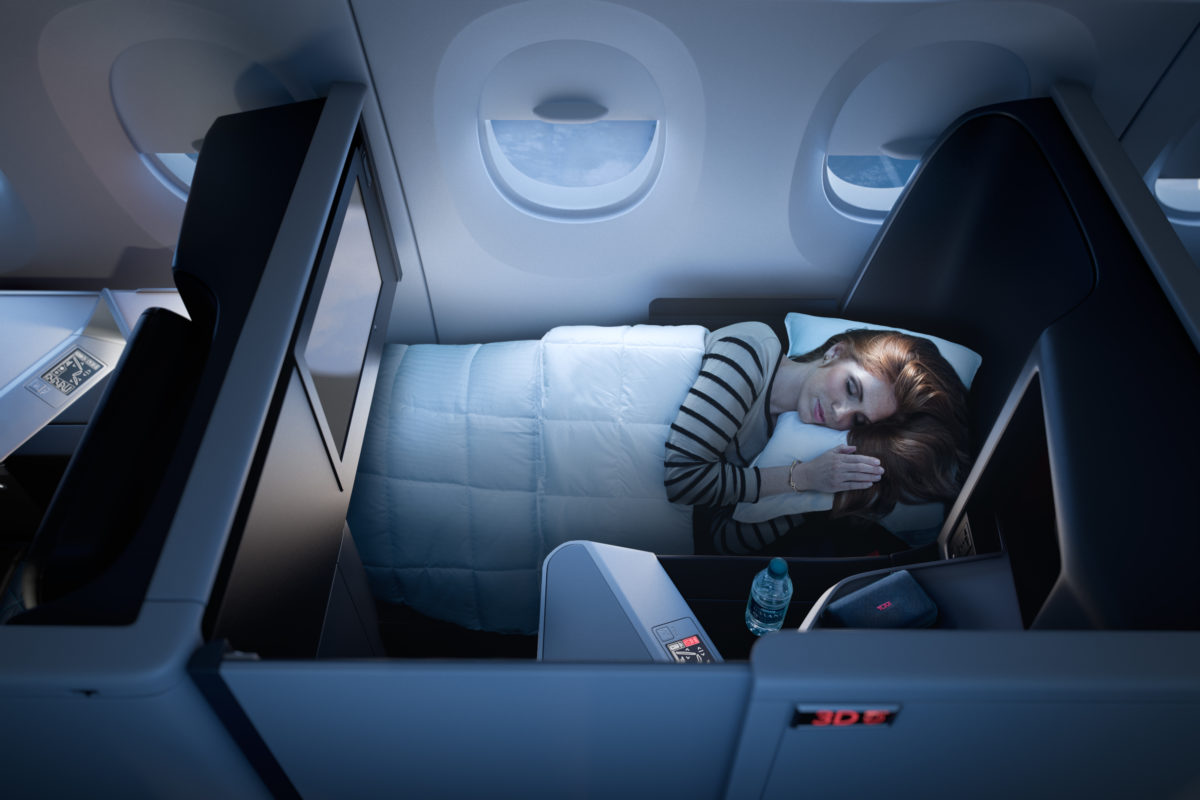 Delta's BusinessElite is now Delta one, a business class offering with one of the most exclusive cabins in the sky. Firstly at the airport, you can enjoy club access and Sky Priority as well as accelerated check-in, security, and baggage handling service. The Delta One cabin has an 80-degree flatbed and features full-height doors and privacy dividers. What's more, you can also expect some of the best food and beverage pairings you can find in the sky! The cherry on top is they are brought to you by your personal attendant, which puts Delta one in our list of Best Business Class Airlines 2022.
Best Business Class Airlines 2022: Qatar Airways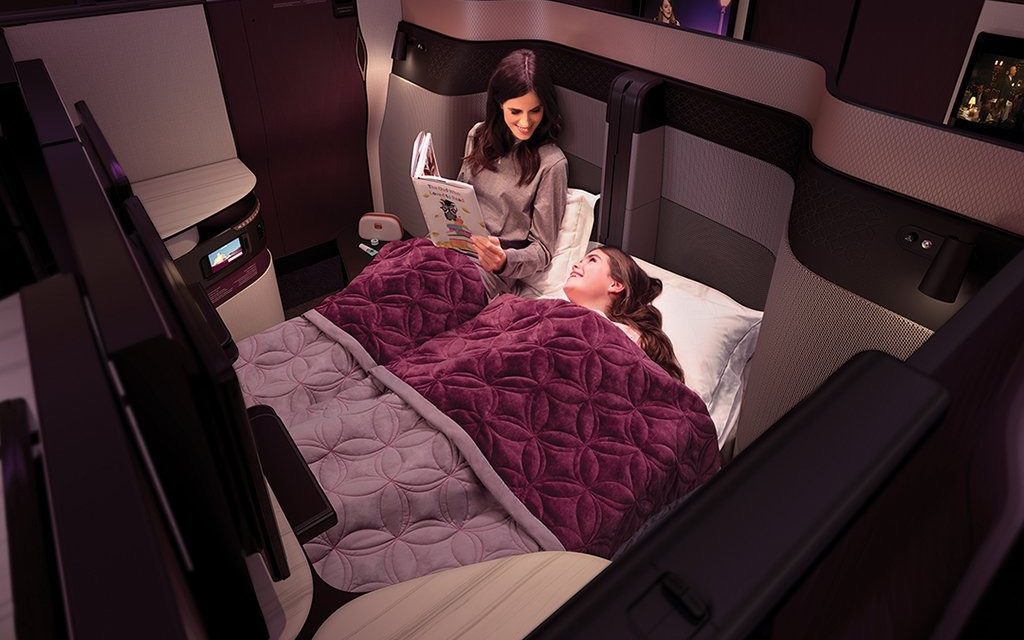 In 2021 Skytrax awarded Qatar the title of World's Best Business Class, and when we look at their Qsuite, it is easy to see why! Imagine a cabin that can adapt thanks to moving parts from a private space into a social area! Furthermore, the Qsuite has fully lie-flat double beds, a quilted mattress, and a duvet from The White Company. Add to this cuisine designed by the best chefs in the world, and you can see why Qatar Airways made it into the Best Business Class Airlines 2022. However, if that is not enough. here are a few extras you get when flying Qatar Airways business class.
Conclusion
So that is our rundown of the Best Business Class Airlines 2022. However, if the airline you want to fly with is not on the list, Skylux has privately negotiated rates on airfares with over 50 world major carriers! And can offer discounts of up to *77% on Business class flights. For added inspiration, find out which are the top business class airlines flying to Europe and the top business class airlines flying to Australia.