We love the summer for being warm and sunny, but not everyone loves the heat. Sometimes it's nice to go somewhere cool and refreshing. And we've got the best summer vacation spots for those that want to beat the heat.
You'll still enjoy your summer vacation but can get relief from the cool weather in these locations. Read on to discover 5 great summer destinations!
Easter Island (Chile)
Easter Island is one of the most beautiful and mysterious places you can visit. In the summer, temperatures rarely climb above 20°C.
The mysterious moai statues have fascinated archaeologists and travelers for years. The monolithic statues are scattered all over the island. There are about over 900 of them, and they stand with their backs to the sea. Historians believe that this position of looking inward on the island symbolizes their protection of the land. The island is home to many ceremonial sites of the Rapa Nui, its indigenous peoples, who were the ones to have carved the moai.
Even though Easter Island is a Chilean territory, it can be tricky to get there. You'll need to fly in from Santiago. Our agents know how to plan the perfect flight to Easter Island. Call them to get affordable business class flights to Chile and Easter Island.
Stockholm (Sweden)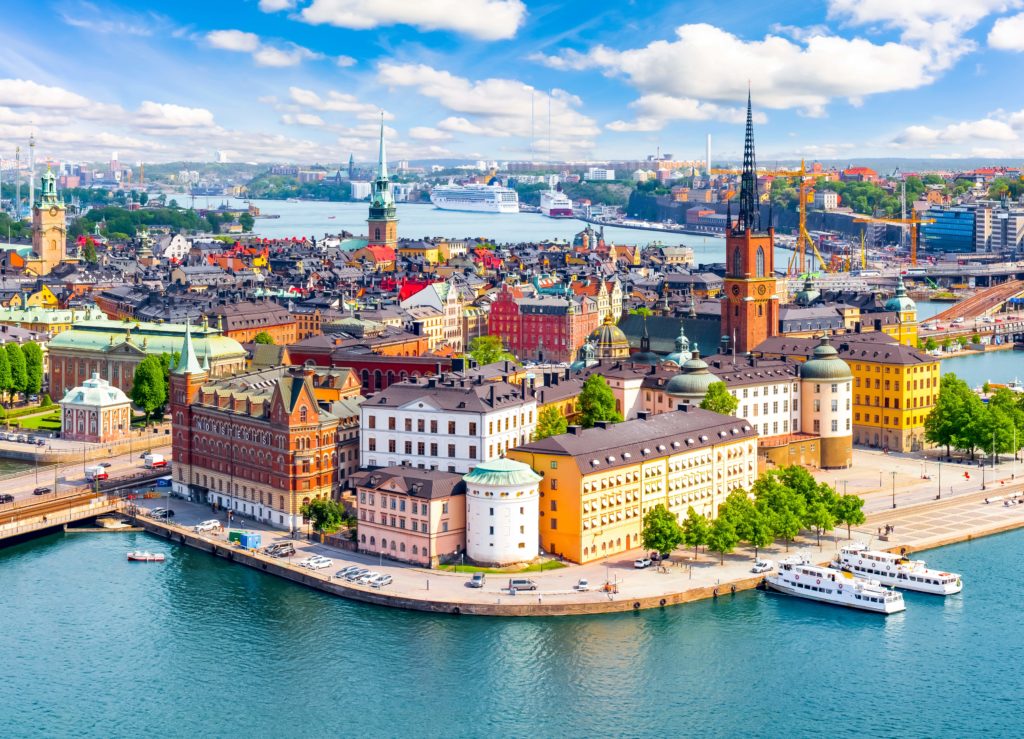 Stockholm is a beautiful Nordic city and is one of the best summer vacation spots to visit in the summer months. Especially if you don't like the sweltering heat.
The city's Old Town, known as Gamla Stan, is full of beautiful historic buildings, museums, restaurants, and cafés. This is where Stockholm was founded in the 13th century. In fact, Gamla Stan is one of the best-preserved medieval cities in Europe. In Gamla Stan, you'll find the functioning Royal Palace of Sweden. Visiting the palace is worth your time. You'll discover several museums, the royal residence, and impressive interiors.
Head to Djurgården Island to visit the world's first open-air museum, Skansen. There, you can learn about Swedish history and how they once lived. See wild Nordic animals such as wolverines, otters, lynxes, and moose. And do so while enjoying Sweden's continental climate. In the summer, temperatures rarely go above 22°C in Stockholm. July is the hottest month, with temperatures sometimes hitting the 24°C mark.
Travelers also enjoy visiting the ABBA Museum. Another top spot is the Fotografiska, where you can see contemporary photography works and enjoy its interiors and delicious food. Talking about food, make sure to stop by Östermalm Saluhall, Stockholm's, Stockholm's famous market. You can get a quick and delicious meal and enjoy its historic surroundings.
Australia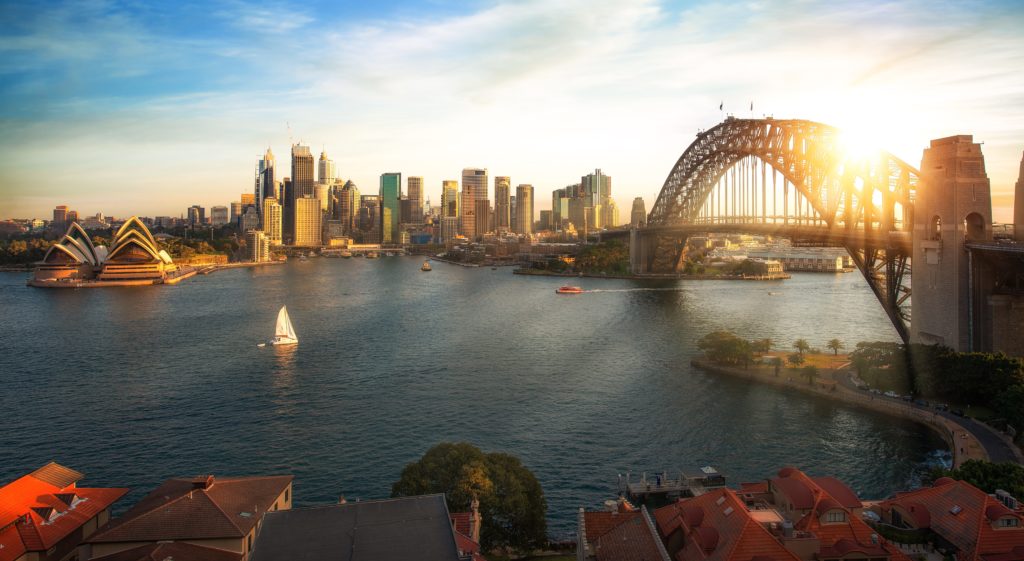 Summer in the Northern Hemisphere is winter in the Southern Hemisphere. So, if you travel to Australia in the summer, you'll experience mild temperatures averaging 17°C. This makes it a perfect time to enjoy Australia's beauty without melting under the heat of its sun. You probably won't be swimming in this weather, but Australia is more than beaches and sunbathing. An added bonus is that you can get discounted business class tickets to Australia during the summer months.
Sydney, Melbourne, Brisbane, Canberra, and Perth are just some cities you could visit. And you could easily spend over a week in each one.
In Sydney, visit the Sydney Opera House and spend time in Darling Harbour. Visit the Lone Pine Koala Sanctuary in Brisbane and the city's Botanic Gardens. When in Canberra, spend time in Australia's museums. The National Museum of Australia, the National Gallery of Australia, and the Australian War Memorial are the top museums in the city. Enjoy Perth's distinct art scene.
Ireland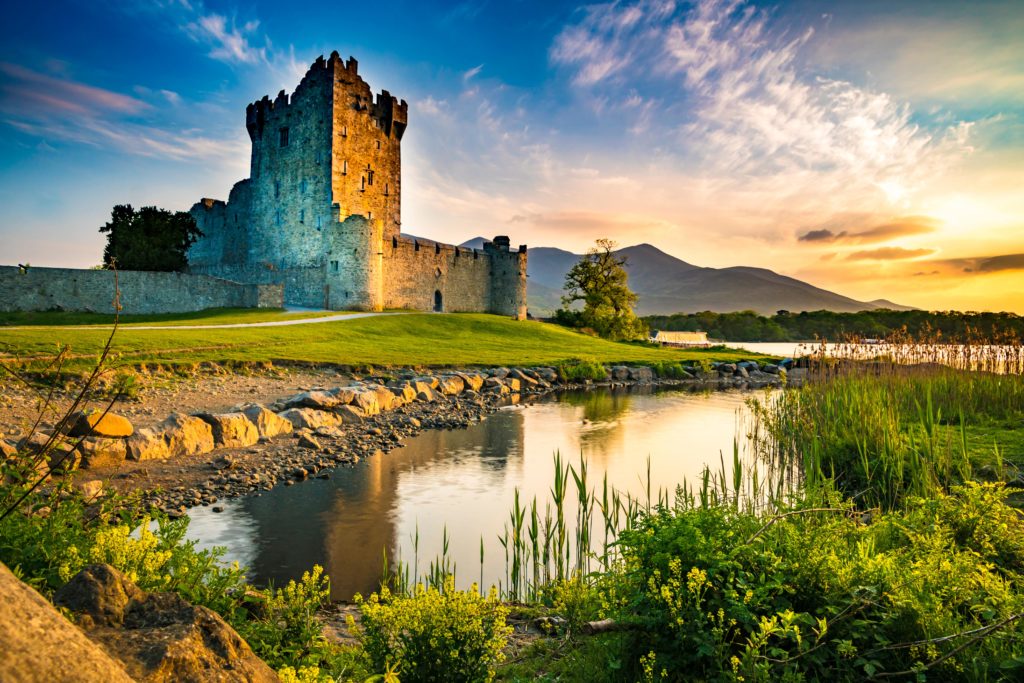 Ireland's weather is generally mild and moist. But it can get pretty fresh in the winter and spring, especially with its rainfall. The mild weather in the summer makes it one of the best summer vacation spots. Near the coast, the temperatures will oscillate from 17 to 18°C. Inland they won't go up over 20°C. Summer is also the driest period in Ireland, but it still receives about 80mm of monthly rainfall.
The country is a beautiful destination for any traveler. You can spend time in its lovely towns, such as Kinsale, Glengarriff, and Gweedore. You'll also love the coziness of its capital city, Dublin. There's also plenty of nature to explore, with places like Killarney National Park and the stunning Cliffs of Moher. Ireland's even got its own set of islands. Off the coast of Galway, the Aran Islands are home to ancient sites. Dún Aonghasa is a prehistoric fort that is a must-visit for the spectacular views you'll get. So, if you're into active vacations, then consider going on the hike to get up the fort. Ross Castle Fort is another great destination full of Irish history.
Our agents can help you get great deals on business class flights to Dublin. Call and ask about your travel dates to get several quotes.
Bariloche (Argentina)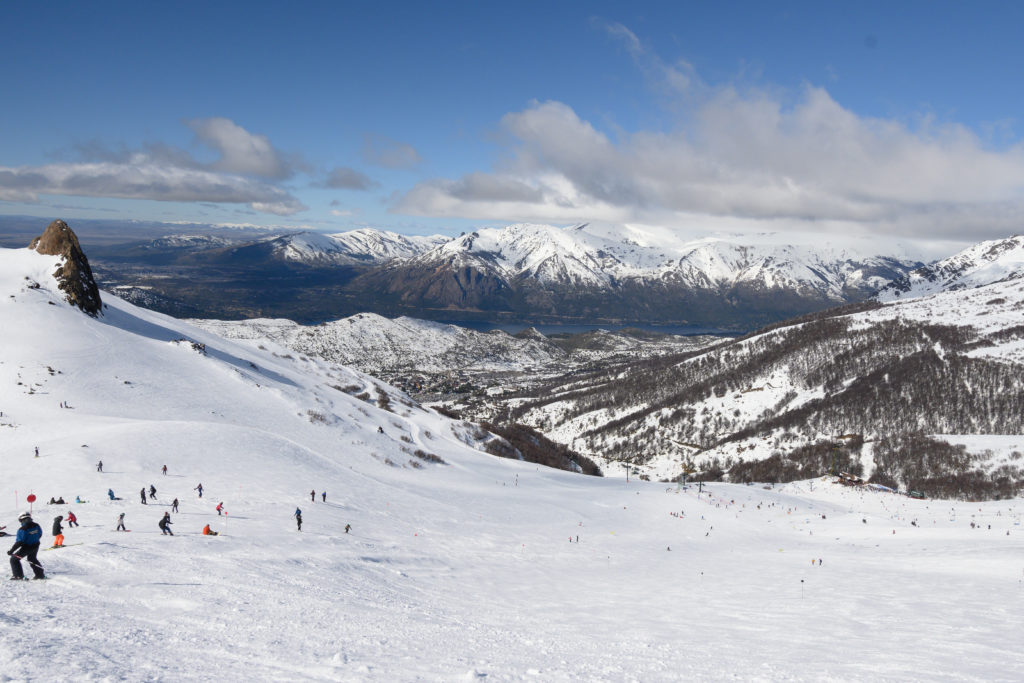 If you're really looking to cool down, how about skiing in the summer? Argenina's San Carlos de Bariloche is in the Patagonia region. It's one of the best summer vacation spots for skiing and snowboarding! The best skiing months are from July to October, so you can literally beat the heat and experience something different. It's also an excellent area to go hiking and enjoy Argentina's Swiss-like area. The vibe in Bariloche and Patagonia is very different from Buenos Aires and Mendoza. Surrounded by the Andes mountains, the architecture here is distinct and an absolute must-see on anyone's bucket list. And it's a cold place to visit in the summer!
But if you end up feeling like you've cooled down enough, you can always spend a few days in Buenos Aires, where the average temperature during the summer months hovers in the 30°C range.
Book Now
Book with SkyLux Travel to get affordable business class and first class tickets. Our agents are experts in travel and know everything about these destinations and more. They'll be happy to suggest the best summer vacation spots for travelers who enjoy cooler summers. We provide a complete travel solution, including 24/7 concierge service. Call (888) 668-0828 and ask about these destinations to get a free quote.